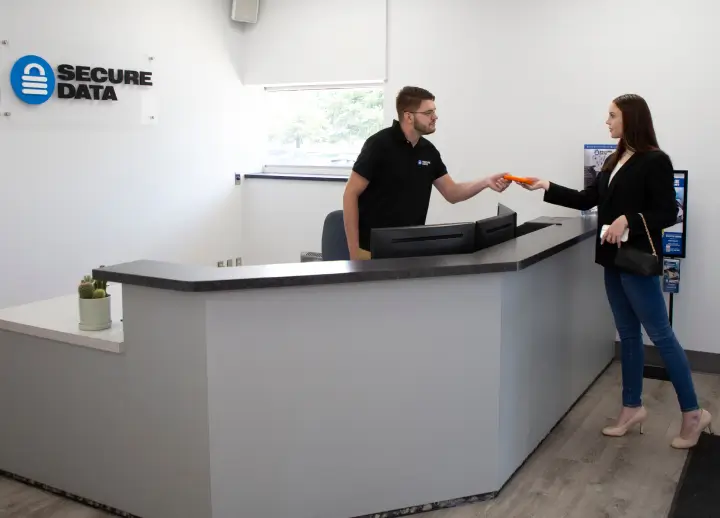 Secure Data Recovery Services in Minneapolis
Over more than a decade, Secure Data Recovery Services has built a reputation as the most trusted name in the industry. Our certified engineers provide the most comprehensive data recovery services in Minneapolis in facilities that undergo regular SSAE 18 SOC 1, 2, & 3 audits to verify the effectiveness of our cybersecurity management control systems. Your data is protected at every stage of the recovery process. If you need hard drive recovery or RAID recovery in the Twin Cities, come visit us or drop off your failed media at one of our local offices. Do you have a water-damaged drive or an iPhone stuck in a boot loop? Our knowledgeable technicians can resolve any data loss situation. Call or stop by for a free consultation.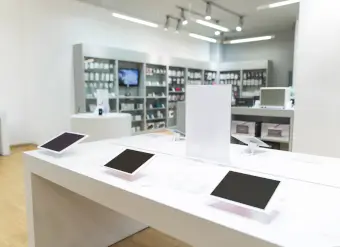 Secure Data Recovery Services
Emergency Services Available 24x7
Secure Data Recovery Locations Near You
Wherever you are in the Twin Cities area, we have convenient locations to serve all your data recovery needs. In addition to Brooklyn Center and Bloomington, we also serve communities in the northwest suburb of Coon Rapids and farther west of downtown Minneapolis in Elbow Lake just off Highway 59.
Expert Data Recovery Services
Secure Data Recovery Services is the authority in hard drive recovery, SSD recovery and RAID recovery. Since 2007, our data recovery company has helped tens of thousands of individuals and businesses of all sizes successfully recover from every type of data loss scenario. We understand the importance of data in the modern world. We're ready to recover your lost data immediately with our Economy, Standard, or Emergency data recovery options and state-of-the art technology.
What Can We Recover For You Today?
Minneapolis, MN Data Recovery Reviews
Paul Calatayud
Reviewed on Apr 19, 2023 | Eden Prairie, MN
Fast, professional and above all data recovered!
I worked with Secure Data and Jake Gambatese who was professional knowledgeable and very fast to respond to my questions. The whole experience was very easy, free quotes shipping my data and recoverability all on timelines I was able to decide on. I had an 8TB internal HDD that had a power surge and killed the drive. It would not take power spin or register as alive in an external bay. Recoverabil... Read Moreity was far beyond anything I could do.
Jessica Lundeen
Reviewed on Apr 11, 2023 | Montgomery, MN
Although I feel these companies are severely overpriced for what I needed, Eric provided excellent customer service. He was amazing at communication and follow thru.
Derek "D Roc"
Reviewed on Apr 05, 2023 | Rochester, MN
Eric and the rest of the crew at Secure Data Recovery were able to retrieve data for me after a Crucial SSD failed. Total process was about month; from initial contact to recovered data back in hand on a USB stick. Would recommend these guys.
Alyssa Moua
Reviewed on Jun 13, 2022 | Mounds View, MN
Thank you to Val and his team! I had childhood videos on a hard drive that I wanted to recover. The initial quote was a bit steep but Val and his team were able to adjust it and successfully recover my data. They were very helpful and I was very pleased with their customer service!
PJ Orlenko
Reviewed on Oct 07, 2021 | Milwaukee, WI
I highly recommend Jake G. from Secure Data Recovery! I got great service and faster than expected.
Lakotah Oelkers
Reviewed on May 14, 2021 | Mason City, IA
Understanding and insightful
Anthony Lupica has been an amazing help with my efforts to recover lost data for our client. Service was fast and easy, and he was expertly insightful and understanding. Thanks so much!
Why We're Your Best Choice for Professional Data Recovery
Secure Data Recovery Services prides itself on giving customers in Minneapolis and the greater metropolitan area the most reliable and comprehensive data loss solutions available. Our engineers provide industry-leading hard drive recovery and RAID recovery with a documented 96% success rate.
As storage drive technology evolves, so do the tools and techniques that our engineers use to successfully recover data from every major drive manufacturer and drive type. All our customers receive a free non-destructive diagnostic and no-obligation price quote. If for any reason we can't recover your data, you pay nothing. That's our "no data, no recovery fee" guarantee.
Make Us Your First Call When Data Loss Strikes
Timing is everything when it comes to successful data recovery. At the first sign of trouble, you can increase your chances of avoiding permanent data loss by powering down your device and seeking immediate professional help.
Even slight trauma or accidental liquid spills can damage your hard drive's sensitive internal components. Continued use almost always makes matters worse. Turn your device off and call Secure Data Recovery Services for a free consultation.
BBB A+ Certified Data Recovery Company
Our Minneapolis data recovery locations are accredited by the Better Business Bureau and have an A+ business rating. We pride ourselves on providing the highest quality of customer service for every data recovery case.
BBB of Minneapolis Accredited Company with an A+ Rating
Our accreditation with the BBB of Minneapolis is fully documented and detailed on their website. We keep our A+ rating by maintaining the BBB's high standards of service.
Call Us to Get Started
We intimately understand all data loss scenarios and will exhaust all options technologically possible to reunite you with your lost data as quickly as possible. When you choose Secure Data Recovery Services, you get the most credentialed professionals in the industry and a documented 96% success rate. Call 800-388-1266 to speak to a data recovery expert 24x7.