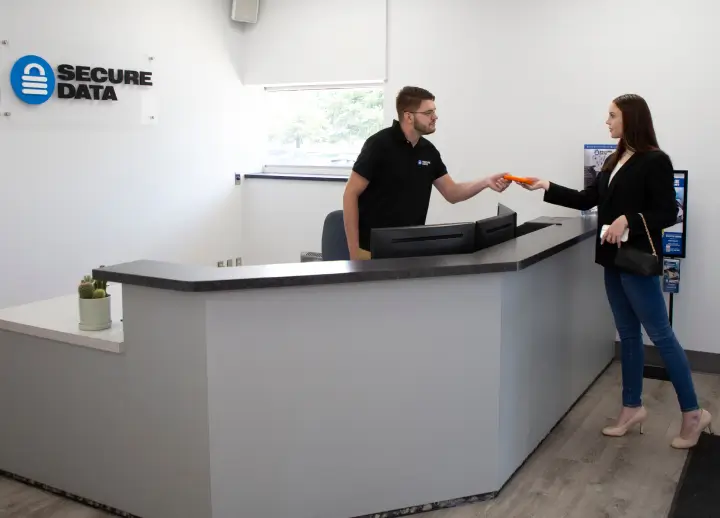 Data Recovery Services in Orlando - RAID, SSD & Hard Drive Recovery
We have provided Orlando with the industry's most reliable data recovery services for over 15 years. Our skilled specialists have salvaged valuable data in the most challenging situations. Our 5695 Vineland Road location, on the corner of Windhover Drive, is less than two miles from Universal Studios Florida.
As the experts in hard drive data recovery in Orlando, we offer a free consultation to all potential customers.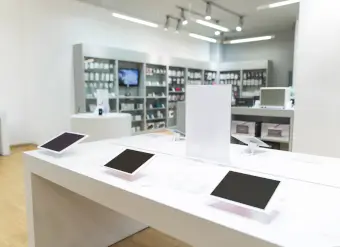 Secure Data Recovery Services
Emergency Services Available 24x7
Secure Data Recovery Near You
Need data recovery services in Orlando? We have another Orlando store in Baldwin Park at 1700 North Semoran Boulevard.
In addition to the above locations, we have other sites in Central Florida. We have a store in Kissimmee on the South John Young Parkway, near the Interstate 4 junction. You can also find us in Winter Park at 501 North Orlando Avenue, near the intersection with Lee Road, in the Center of Winter Park shopping mall.
Trust the professionals for Orlando data recovery.
Call or visit us at one of our convenient locations to start a case.
Orlando Data Recovery Company
Secure Data Recovery Services is the authority in hard drive recovery, SSD recovery, and RAID recovery. Since 2007, our data recovery company has helped tens of thousands of individuals and businesses of all sizes in Greater Orlando successfully recover from every type of data loss scenario imaginable. We have seen your failure type before and our team understands the importance of data in the modern world. We're ready to recover your lost data with our flexible Economy and Standard data recovery services, or immediately with our Emergency data recovery option.
What Can We Recover For You Today?
Orlando, FL Data Recovery
John Benz
Reviewed on May 23, 2023 | Orlando, FL
I had a hard drive fail with a years worth of digital paintings. This is a big deal, and a lot of work was represented on that hard drive. I should have been more diligent about backing it up, but uploading to the cloud is a slow process for large files, and I got behind. Terrible excuse, I know. Thankfully, Scott and the team at Secure Data Recovery were helpful and professional and I''m back in ... Read Morebusiness. Would absolutely recommend!
Jonathan Stahler
Reviewed on May 02, 2023 | Orlando, FL
Efficient & effective process
Scott McMacken was my case specialist and assisted me with a hard drive/data corruption issue. He was very helpful and kept me updated throughout the process, and he showed a willingness to be flexible with me given the issue, which was ultimately resolved and ahead of schedule.
James Wilson
Reviewed on Apr 18, 2023 | New Smyrna Beach, FL
Val is amazing. I am so grateful.
Val and the team were very professional and patient explaining the process during a stressful time with a very non-technical person. I especially appreciate that he promised a realistic delivery time frame and over delivered with early delivery! I cannot explain how relieved I was that he was able to save my sensitive information.

Thank you so much.
Donna Rose
Bill Johnson
Reviewed on Mar 22, 2023 | Orlando, FL
I worked with Jake and he was fantastic. Everything went fast and smooth. I never had to do this before, but am glad to know these services are available. Jake and his staff were great!
Shaquaja Washington
Reviewed on Jul 14, 2022 | Olando, FL
Eric Dvorin was absolutely phenomenal in communicating the overall process of recovery and understanding the stipulations of my financial situation as well as the urgency of the situation in general. The turnaround time altogether was about 12 days and actually surprised me! I shipped off a 4TB drive with failed writing/reading heads and Secure Data managed to lose only 32 files, which was shockin... Read Moreg to me. Eric did advise that I would lose a very small amount of data so I prepared myself for the worst, but I was very pleased with how much they were able to recover. Definitely recommend and will be sending my colleagues in the film industry to them based on Eric's willingness to help and the quick turnaround time.
Jane Higgins
Reviewed on May 25, 2022 | Palm Bay, FL
Val and the team were very professional and patient explaining the process during a stressful time with a very non-technical person. I especially appreciate that he promised a realistic delivery timeframe and over delivered with early delivery! After several false starts with other companies, I was very relieved that Val was able to retrieve my data covering most of the last decade - thank you!
Why Choose Secure Data Recovery in Orlando?
Certified and Verified Secure
Transparent Process
Trusted and Guaranteed Results
Secure Data Recovery Services operates in world-class facilities that undergo regular SSAE 18 SOC 1, SOC 2, and SOC 3 audits to verify the integrity of all cybersecurity management control systems. This means that your data is protected at every stage of the recovery process.
Each of our Lab facilities also has a certified Class 10 ISO 4 cleanroom. This specialized environment provides state-of-the-art filtration to remove potentially harmful airborne particulates that could damage the sensitive internal components of storage devices.
Secure Data Recovery Services' facilities in Orlando have accreditation with the Better Business Bureau and maintain an A+ business rating. Your complete satisfaction is our mission. We strive to deliver the highest quality of service for every data recovery case.
For more than a decade, the engineers at Secure Data Recovery Services have built a reputation as the most reliable provider of professional data recovery in the industry. Our expert team maintains a documented 96% successful recovery rate.
We maintain partnerships with every major digital storage manufacturer to ensure our custom solutions never threaten any existing product warranties. We also invest heavily in research and development to keep pace with rapidly evolving digital storage technology.
BBB A+ Certified Data Recovery Company
Our local facilities in Orlando each have accreditation by the Better Business Bureau and an A+ business rating. It's our mission to deliver the best customer care possible and the highest quality of service for every data recovery case.
BBB of Orlando Accredited Company with an A+ Rating
Accreditation with the BBB comes with numerous advantages and requirements, along with regular monitoring. Our strong record of compliance with their high standard is detailed in our latest report from the BBB.
Free Data Recovery Quote
We intimately understand all data loss scenarios and will exhaust all options technologically possible to reunite you with your lost data as quickly as possible. When you choose Secure Data Recovery Services, you get the most credentialed professionals in the industry.
Service times and exact pricing for a successful recovery always depend on the specific damage to the storage, which is why we offer free, no-risk diagnostics with every standard service.
Our quotes consist of:
Price for successful recovery
Time estimates for job
Key information about the events that led to data loss
Call 407-401-7510 to speak to a data recovery expert 24x7 and schedule your free data recovery consultation with a no-obligation price quote.