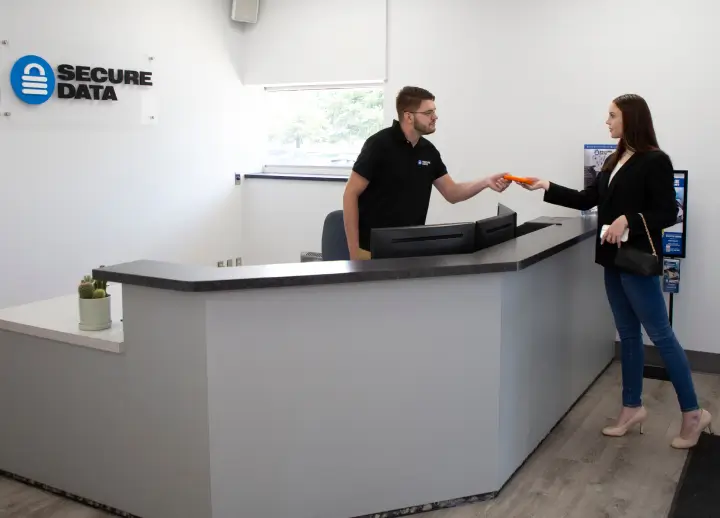 Data Recovery Services in Miami - RAID, SSD & Hard Drive Recovery
For over 15 years we have supported the greater Miami area by successfully recovering data from damaged SSDs, failed servers, and broken hard drives. Use one of our convenient stores, located south of Miami Design District on NW 36th street, just a couple blocks away from Roberto Clemente Park.
Trust the experts for Hard Drive Data Recovery in Miami with Free diagnostics & "No Data, No Recovery Fee" guarantee.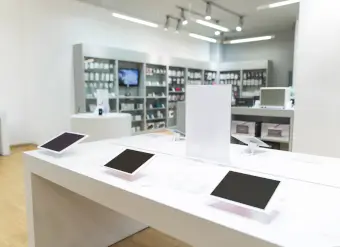 Secure Data Recovery Services
Emergency Services Available 24x7
The engineers at Secure Data Recovery have successfully recovered tens of thousands of failed devices and are certified with the most industry-specific certifications of any data recovery company. We will exhaust every option technologically available to successfully resolve the data loss situations for our Miami customers.
Secure Data Recovery Services Near You
Looking for data recovery in Miami? With multiple stores in Miami-Dade, Palm Beach, Broward counties and surrounding areas, we have a data recovery location near you. Our Brickell Ave store is conveniently located walking distance from downtown Miami. We serve all suburbs in the greater Miami area, including our store on E Oakland Park Blvd in Wilton Manors, just east of East Park Square. Need data recovery in Boynton Beach? Our facility on Gateway Blvd, right off of exit 95 is ready to assist with your data loss.
Call us to stop by and schedule your free data recovery consultation with a no-obligation price quote.
Miami Data Recovery Company
Secure Data Recovery Services is the authority in hard drive recovery, SSD recovery and RAID recovery. Since 2007, our data recovery company has helped tens of thousands of individuals and businesses of all sizes in Miami and surrounding areas successfully recover from every type of data loss scenario. We understand the importance of data in the modern world. We're ready to recover your lost data immediately with our Economy, Standard, or Emergency data recovery options and state-of-the art technology.
For more than a decade, the engineers at Secure Data Recovery Services have built a reputation as the most reliable provider of professional data recovery in the industry. Our expert team maintains a documented 96% successful recovery rate.
We maintain partnerships with every major digital storage manufacturer to ensure our custom solutions never threaten any existing product warranties. We also invest heavily in research and development to keep pace with rapidly evolving digital storage technology.
In addition to hard drive recovery and RAID recovery, we specialize in complex data loss solutions for SSD drives and other NAND-based flash memory devices, iPhone and Android smartphones and mobile devices, network-attached storage systems, and virtual machines.
What Can We Recover For You Today?
Andrew Campanella
Reviewed on May 16, 2023 | North Miami Beach, FL
Fantastic Service! Lightening-Fast Speed!
Last week, I discovered that the Seagate external hard drive where I stored 15 years of family and vacation photos had died. After a quick Google search, I found Secure Data Recovery Services. Within two minutes of me completing the web form (not an exaggeration!), Scott McMacken called me to discuss my situation and I opted for expedited service. Five minutes later, Scott sent me a label so that ... Read MoreI could overnight my drive to Secure Data Recovery Services. The next morning, Scott called me with a diagnostic update. And today, less than a week after I started this process, I have my files back. I had forgotten than customer service this fantastic even exists. While I hope to never lose so much data again, I know who to turn to if I do. Thank you, Scott and the SDRS team!
Matthew Vargo
Reviewed on Nov 13, 2022 | Miami, FL
Recovered my last partition
I lost my partition due to no fault of my own, reached out to Elliot at secure data recovery, and created the case. In no time I shipped out my drive and the team at secure data recovery was able to recover all my lost info. 4 terabytes of family photos and videos. Thank you so much, I would highly recommend them.
Kevin Rhynold
Reviewed on Nov 01, 2022 | Halifax, NS
I want to thank Scott McMacken for making the data recovery on our failed drive a very easy and comforting procedure. When the News director said, " get that video archive data back!" it was a stressful time, luckily, I found Secure Data online and when Scott reached out to me, he explained how the pricing and workflow would playout. Once the login account was created the procedure was a breeze to... Read More follow all steps from shipping defective drives to confirming restoration. I have recommended Scott and Secure Data Recovery to my contacts, it was a great experience.
Haodong Wu
Reviewed on Oct 26, 2022 | Miami, FL
helping alot for me?and they will doing very good job . and the people answers the phone is very nice .
Any questions I ask they will explain too me very helpful and clear. Let me understand everything what is going on next . Thanks you very much for them.
Brian Sonnergren
Reviewed on Oct 12, 2022 | Orlando, FL
Scott went out of his way to make transaction simple/affordable. 5 star for Scott
Joyce Johnson
Reviewed on Oct 10, 2022 | Granite City, IL
Scott McMacken was very patient, prompt, professional and a pleasure to work with. He explained the whole process, answered my many questions and gave me a monetary range the recovery would fall into. The process was easy and still quick; although, I chose the standard process, which takes longer. My cost ended up being mid-range and although I wrestled with the cost, I knew I would regret no... Read Moret retrieving many photos of my son, who has passed. Secure Dara Recovery based the fee on how difficult the retrieval would be; not the capacity of the external hard drive . Other businesses I had contacted quoted a price based on the capacity of my external hard drive (not the amount of data on it) and were over twice what I paid to Secure Data Recovery. Scott helped me to understand why it''s important to have more than one back up of your data and to replace external drives every few years. I would highly recommend Scott and Secure Data Recovery.
Certified Secure Data Recovery Services
Secure Data Recovery Services operates in world-class facilities that undergo regular SSAE 18 SOC 1, SOC 2, and SOC 3 audits to verify the integrity of all cybersecurity management control systems. This means that your data is protected at every stage of the recovery process.
Each of our facilities also has a certified Class 10 ISO 4 cleanroom. This specialized environment provides state-of-the-art filtration to remove potentially harmful airborne particulates that could damage the sensitive internal components of storage devices.
BBB A+ Rated Data Recovery Service
Secure Data Recovery Services' facilities in Miami have accreditation with the Better Business Bureau and maintain an A+ business rating. Your complete satisfaction is our mission. We strive to deliver the highest quality of service for every data recovery case.
BBB of Miami, FL Accredited Business with an A+ Rating
The BBB issues company reviews to report accreditation levels and ratings. Our latest review details the standards that led to our top rating of A+.
Free Data Recovery Quote
We intimately understand all data loss scenarios and will exhaust all options technologically possible to reunite you with your lost data as quickly as possible. When you choose Secure Data Recovery Services, you get the most credentialed professionals in the industry and a documented 96% success rate. Call 786-376-8097 to speak to a data recovery expert 24x7.