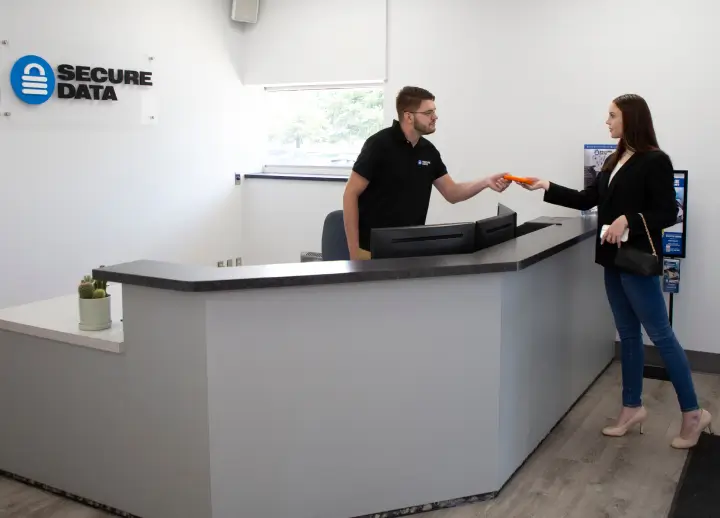 Data Recovery Services in Fort Lauderdale - RAID, SSD & Hard Drive Recovery
The specialists at Secure Data Recovery help ensure that all 180,000 residents in Fort Lauderdale can enjoy their media devices while feeling safe about their digital estate when something goes awry. From hard drives to solid state drives and server recovery—our experienced team can handle it all, no matter the media or the operating system.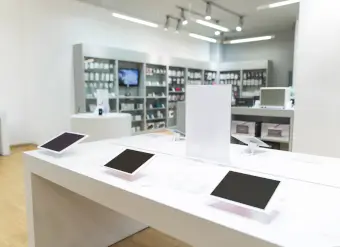 Secure Data Recovery Services
Emergency Services Available 24x7
Named after William Lauderdale, a commander whose soldiers helped build the first of a series of forts, Fort Lauderdale is now home to over 180,000 residents and a target destination for millions more tourists. The city sports a variety of tourist attractions like AIK Taco Masala, the NSU Art Museum, and thrilling Everglades Airboat Tours. With these sites staying busy with large amounts of tourists, there's a high chance that data recovery will be needed. With the yearly Atlantic Hurricane season, tourists and residents may need data recovery when their left-behind media suffers storm damage. Whether you're a tourist, a business owner, or a resident of Fort Lauderdale, Secure Data Recovery is there to help.
Expert Data Recovery Services
Secure Data Recovery Services is the authority in Hard Drive Recovery, SSD Recovery and RAID Recovery. Since 2007, our data recovery company has helped tens of thousands of individuals and businesses of all sizes successfully recover from every type of data loss scenario. We understand the importance of data in the modern world and with our Economy, Standard and Emergency Data Recovery Options and state-of-the art technology we are ready to get your lost data back right now.
Experience total piece of mind with a "No Data, No Recovery Fee" Guarantee.
What Can We Recover For You Today?
Fort Lauderdale, FL Data Recovery
Anthony Ashford
Reviewed on Apr 28, 2023 | ,
I had an external hard drive with around 1.4TB of data that consisted of 25 years of architecture, design and family photos, that was all lost when my drive failed on me one day, without any warning. It was a great personal tragedy and loss, and had no idea what to do. So, I spoke with Western Digital and they could not resolve the problem, nor could any at home software, but Western Digital guid... Read Moreed me to 4 companies that they partner with to recover data. So I looked up and reached out to Secure Data Recovery to see what they would say and thought this would be a good time to get familiar with the GODS, in a Viking kind of way!

I got a call back from Jonathan almost immediately. I could tell he is very passionate about his work and dedicated. He was also extremely professional, polite and understanding. It was like being cared for at a 5 star luxury resort. But it was his confidence that struck me which gave me every confidence that Secure Data Recovery can recover the data. So I sent them the drive.

They got back to me a few days later after running the diagnostics and said they should be able to get most of the data, expressed the cost associated to it, and then a few days latter they sent me a list of good files, bad files and a summary of it all. Reading the report, they managed to get back 324,380 files (1321.03 Gb) and only had 4 bad files. I''d say this was a 99.999% recovery success!

This brought me much joy and happiness and I can't be more pleased with these results.

Everyone at Secure Data Recovery must be walking amongst the GODS here, they are all truly amazing! I''m sure this is business as usual, but us less familiar with hardware technology might find some kind of magic going on here! The staff at Secure Data Recovery are some real miracle workers and I want to thank you all for what you have saved! I am in your debt and I'll be sure to always promote Secure Data Recovery's very professional and extremely capable experts and business.

Anthony P. Ashford, President
Ashford Innovations, LLC

CP CP
Reviewed on Jul 12, 2019 | Coral Springs, FL
Carlos P
Coral Springs, FL

July 12, 2019

To whom it may Concern,


I would like to take this opportunity to thank Elijah Robinson and Secure Data Recovery for helping me extract years of family memories from my hard drive.

During the recovery process, Elijah was constantly in touch with me, he demonstrated professionalism the whole time, he kept... Read More me inform of the process time and follow up with delivery.

I am very pleased with their service and highly recommend Secure Data Recovery to anyone that needs data recover.

Sincerely,

Carlos P.

Raúl Alejandro León García
Reviewed on Apr 15, 2019 | Miami, FL
Thanks Rob and Secure Data Recovery

From the beginning, Rob gave me a lot of confidence in the whole delicate process, understanding the importance of recovering the data from my damaged external hard drive...
An excellent service, professional and dedicated... Thank you again...
Daniel Empfield
Reviewed on Feb 28, 2019 | Mobile, AL
Quick and responsive, saved the bacon on getting data from a drive that just stopped reading. Entire process was as easy as I could imagine, start to finish.
Carley Jacklyn Downs
Reviewed on Feb 04, 2019 | Aiken, SC
Great Service & Fast Help
I needed help fast to recover very important files in a timely manner and I got a price estimate and help within hours of contacting Secure Data Recovery.

They were with me throughout the entire process and helped me step-by-step with understanding what was going on and how they could best accommodate my needs.

I would definitely recommend the service to anyone who needs qu... Read Moreick and efficient work of recovering data files, especially for external hard drives.
Caroline Heltzel Overstreet
Reviewed on Jan 08, 2019 | Fort Leonard Wood, MO
Thanks to Rob Anderson and the team at Secure Data Recovery for helping me with attempting to retrieve my phone data. Although not all stories end good, the customer service was excellent! Speedy communication was key! Thanks so much, Rob!
Stringent Practices, Certified Data Recovery
As a company that is both SSAE 18 Audited and a GSA Approved Contractor, Secure Data Recovery strives to both consistently meet industry standards and prove our dedication to providing industry-leading service. As the sole provider with a Class 10 ISO 4 Cleanroom certification, you can trust us with your damaged media, including physically damaged media.
We are dedicated to continually improving our data recovery techniques and services. The following certifications are just one way we promise you the best service:
SSAE 18 Type II Audited
Class 10 ISO 4 Classroom
Certified Apple Mac Technicians
GSA Approved Contractor
FIPS 140-2 Level 3 Data Handling Practices
SAS 70 Audit Compliance
PCI Security Standards
A+ Rated Customer Service: Dedicated and Always Ready 24/7
Whether you have a question or are seeking to begin a case for data recovery, Secure Data Recovery has a customer service line that is available 24/7. No matter how severe or urgent the case is, we provide a free diagnostic evaluation and price quote when you send in your media or drop-off at one of our 150 locations. Whether you're a student from Keiser University or a serving member of the military, you can qualify for a 10% discount.
We're dedicated to making sure that you are satisfied with our services. When you come to us for your data recovery needs, we promise to do everything we can to ensure that you get your data back. If we can't recover your data, you can be sure that no recovery company can. But you won't have to pay anything—that's our "no data, no recovery fee" guarantee.
When Data Loss Strikes
Secure Data Recovery is there to help the people of Fort Lauderdale, FL when the frustrations of data loss strike. There are all kinds of ways that data loss can occur, and it is important to know when your data might be in jeopardy:
Virus infections
Physical damage happening to your computer
Accidental deletion of files or folders
Simultaneous Hard Drive Failures
RAID controller card issues
If you encounter any of these scenarios or fear you may have corrupted or destroyed important data, Secure Data Recovery is here to help and restore your peace of mind. No matter the time, 24/7, call Secure Data Recovery at 1-800-388-1266 for a risk-free, no obligation diagnostic report and a price quote for your digital device.