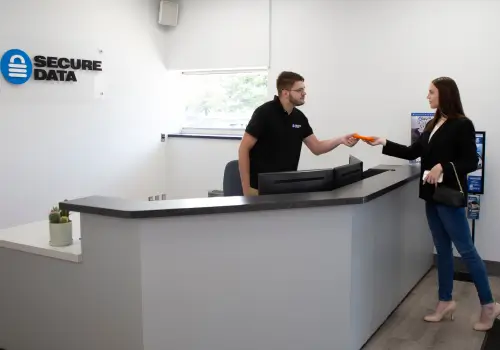 Data Recovery Services in Clearwater - RAID, SSD & Hard Drive Recovery
Situated mid-way along Florida's western coast, Clearwater is a mid-size city attractive to both retirees and high-tech businesses such as Honeywell plus a wealth of business and finance services. Clearwater continues to experience steady economic growth.
Our customers rate our services:
We Helped Thousands Get Their Lost Data Back.
With over 5,329 satisfied customers and growing, we are proud to provide outstanding customer experience and quality service that consistently exceed customer expectations.
View All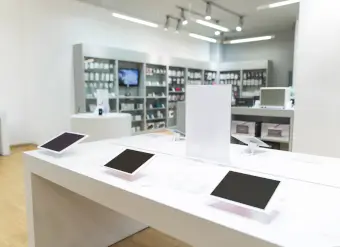 Secure Data Recovery Services
Emergency Services Available 24x7
When Clearwater businesses or individuals need expert help with data loss on any storage media from RAID arrays to hard drives to USB flash drives, they turn to Secure Data Recovery Services' high-quality data recovery service. Our experts are available 24/7/365 to minimize the disruption to your business or life that data loss or corruption may cause.
Data Recovery Company in Clearwater, FL
Secure Data Recovery Services are the Clearwater hard drive recovery, SSD recovery and RAID recovery experts. Since 2007, our data recovery company has helped tens of thousands of individuals and businesses of all sizes in Clearwater successfully recover from every type of data loss scenario imaginable. We have seen your failure type before and our team understands the importance of data in the modern world. We're ready to recover your lost data with our flexible Economy and Standard data recovery services, or immediately with our Emergency data recovery option.
Experience total piece of mind with a "No Data, No Recovery Fee" Guarantee.
What Can We Recover For You Today?
Clearwater, FL Data Recovery
Jay Heff
Reviewed on Sep 12, 2023 | Clearwater, FL
Top-notch experience with Secure Data Recovery Services. Big shout out my dedicated rep Scott McMacken who treated me like a pro and seamlessly guided me through the process to retrieve the hard drive files that I thought were lost forever. For their expertise and follow-through, I highly recommend the crew at SDRS.
C B
Reviewed on Feb 17, 2023 | Trinity, FL
Jonathan and the Team Delivered Big-Time!
I was pretty deflated when I discovered that my 2-TB hard drive suffered a head crash. I had 4 year's worth of work on there. Luckily, Secure Data Recovery Services was able to get it all back! Besides the quality of their work, I really appreciated their customer service. Jonathan and the rest of his team communicated with me clearly and constantly. They were also super accommodating - after gett... Read Moreing the quote, I thought I was going to have to turn it down because it was out of my budget (I'm no big company, just a college student). But what did they do? They gave me a discount! They said they would get me all my data back for half the price in exchange for it taking longer - and they did.

5/5 stars, would definitely recommend to others experiencing similar problems.
Anthony Chan
Reviewed on Jul 01, 2022 | Clearwater, FL
Sent in my iphone to save 8 years of data and memories, was a little pricey but worth it. talking to scott made it quick and easy and even got my data back quicker then expected. Would recommend to anyone that needs there data saved
B. Rad
Reviewed on Mar 05, 2021 | St. Petersburg, FL
I have an old Galaxy Note 3 phone that unexpectedly quit working quite a while ago. I was worried that I may never see many of the sentimental photos I had taken just before the phone shut off for good. From the moment I initiated a quote with Secure Data Recovery, I worked with the same representative: Val Krivenko. I was somewhat uneasy about trusting my memories to a company I hadn''t worked... Read More with before, but Val was patient with all of my questions and concerns. Every inquiry I sent was promptly answered with professionalism and compassion. Val was a true customer advocate and worked closely with me to meet my timeline and budget. I am overjoyed that everything on my phone was successfully recovered. Now I will be able to enjoy those lost memories for years to come! Val, I just want to say thank you for making this whole process smooth and I will certainly choose Secure Data Recovery for any future recovery services!
Paul Lauber
Reviewed on Nov 30, 2020 | Saint Petersburg, FL
Secure Data Recovery did a great job>
After finding that my MacBook Pro would not boot up due to a hard drive issue, I was able to get to the local Apple store for an assessment. I was directed to the local office of Secure Data. I gave them a call and spoke with Anna Kazakovtseva who was great in assisting me and talking me thru the process of sending my hard drive up to one of their facilities for a free assessment. Luckily they we... Read Morere able to verify that 97% of the data was retrievable. They sent a portable HD with my data to me so that I could make sure the data was what I was looking for. Secure Data did a great job for me and again, Anna did a great job of assisting me thru a somewhat stressful process. Thank you! Regards, Paul Lauber
Annie Thompson
Reviewed on Jul 29, 2019 | Tallahassee, FL
Excellent Customer Service
I was totally at my whit''s end. My laptop''s hard drive crashed and years worth of data was lost...or so I thought. I had taken the laptop to several places and all they could tell me they could get me a new hard drive but couldn''t recover data. I had just moved all of the pictures and videos and was going to do the documents later. As an educator I freaked because I thought course work was lost... Read More as well as research. I found Secure Data Recovery purely by chance on the website. I said what the heck and reached out to them. Long story short, they were very helpful in explaining the process and easy to work with. I initially worked with Evan Sforzo and then Luke Muralli. Both were awesome and extremely knowledgeable. It was money well spent.
We comply with all of the Better Business Bureau's standards of consumer service, maintaining accreditation and an A+ rating.
BBB of Clearwater Accredited Company with an A+ Rating
Accreditation with the BBB comes with numerous advantages and requirements, along with regular monitoring. Our strong record of compliance with their high standard is detailed in our latest report from the BBB.
Well-Trained Staff Plus State-Of-The-Art Technology
Our recovery engineers have many years of training and experience to recover or repair any type of equipment including laptops, RAID controllers, servers, tablets, smartphones, PCs, Macs and their media devices:
Hard drives, solid-state drives, flash drives, SIMs, SD cards and tape
Network storage media including DAS/NAS/SAN
Databases, SQL data, email, cloud storage and even deleted files
Our recovery staff have available to them the most advanced recovery technology and facilities. Secure Data Recovery Services was the first recovery service to employ Class 10 ISO 4 Cleanrooms that significantly contribute to our outstanding 96 percent recovery rates. Cutting-edge tools and certified skills and practices enable our labs to reclaim data even on damaged devices.
Our facilities are also the most secure and confidential in the industry. We hold SSAE 18 SOC 1 Type II, SOC 2 Type I and SOC 3 security audited along with SSAE 18 hardened, encrypted networks for data transfer plus around-the-clock lab surveillance. Our, customers are assured that sensitive data is handled according to worldwide leading standards such as EU-US Privacy Shield and PCI-DSS.
Best-In-Class Credentials
Secure Data Recovery Services has earned an outstanding reputation in the recovery industry by investing not only in the best equipment but by also investing in our staff. Our staff hold some of the most sought after technical certifications including manufacturer approval from Microsoft, Dell, Apple, Oracle, HP, IBM and more. We are certified Mac Technicians and belong to leading engineering organizations such as the IEEE.
Our business credentials verify our dedication to providing our clients with the highest levels of professionalism and customer service:
SAS 70 certification and SSAE 18 audited
TRUSTe Verified
HIPAA and FERPA compliance
GSA and ISSA approved contractors
BBB Accredited Business A+ Rating
#1 Ratings in Top Ten Reviews
Other Expert Data Services We Provide
Besides data recovery, Secure Data Recovery Services offers additional services including data migration, media conversion, virtual server and DVR repair.
Look to Secure Data Recovery Services's Clearwater Facility for All of Your Data Recovery Needs
Whatever your device or storage media, Secure Data Recovery Services is standing by to help you recover lost data quickly, securely and confidentially. We provide you with multiple cost/time options including 48-hour emergency service turnaround.
All it takes is a quick call to our highly-rated customer service representatives to get started. They are ready for your call 24/7/365. They will set up a risk-free media evaluation plus an accurate time and cost quote. Our top-notch service is fully backed by our no-recovery-no-charge guarantee.
Call our reps today at 1-800-388-1266 to start the recovery process and get your Clearwater business back on track.