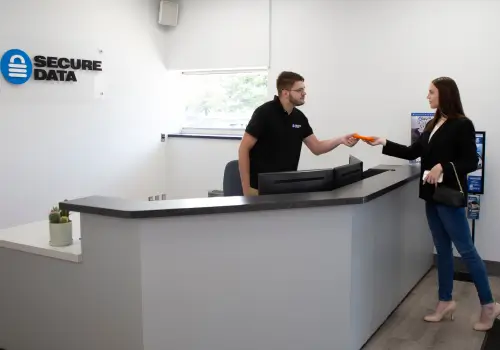 Data Recovery Services in Lakeland - RAID, SSD & Hard Drive Recovery
Secure Data Recovery is one of the top data recovery companies in the Lakeland, FL area. We provide quick and dependable data recovery services to Lakeland and the surrounding areas. Just visit one of our convenient Florida locations for all of your data recovery needs.
Our customers rate our services:
We Helped Thousands Get Their Lost Data Back.
With over 5,320 satisfied customers and growing, we are proud to provide outstanding customer experience and quality service that consistently exceed customer expectations.
View All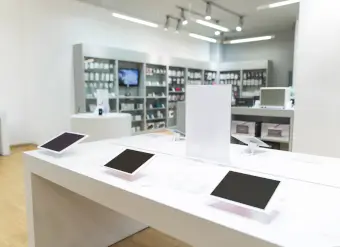 Secure Data Recovery Services
Emergency Services Available 24x7
Our engineers are experts when it comes to identifying the cause of data loss. After finding the root of the problem, they start the recovery process. Sometimes, this requires a bit by bit recovery, giving you the maximum amount of data that can be retrieved from the hard drive.
Regardless the type of device you may have, our Lakeland, FL engineers have proven the ability to recover data from all media types regardless of the condition of the storage device.
Data Recovery Company in Lakeland, FL
Secure Data Recovery Services are the Lakeland hard drive recovery, SSD recovery and RAID recovery experts. Since 2007, our data recovery company has helped tens of thousands of individuals and businesses of all sizes in Lakeland successfully recover from every type of data loss scenario imaginable. We have seen your failure type before and our team understands the importance of data in the modern world. We're ready to recover your lost data with our flexible Economy and Standard data recovery services, or immediately with our Emergency data recovery option.
Experience total piece of mind with a "No Data, No Recovery Fee" Guarantee.
What Can We Recover For You Today?
Lakeland, FL Data Recovery
Alison E. M. Kalb
Reviewed on Mar 02, 2023 | Winter Haven, FL
I had a great experience with SDR, & Jonathan as my tech advisor. Communication was clear, kind, & responsive throughout the entirety of my data retrieval process. I am extremely pleased with their transparency & fast turn-around. A stressful experience was handled with care & ease. Thank you!
Donna Faircloth Denney
Reviewed on Aug 19, 2018 | Lakeland, FL
I worked with Luke Marrali at Secure Data Recovery and was very satisfied with my experience. Luke communicated with me via email and phone to explain details and answer questions. He provided excellent customer support and I felt very comfortable during the process. I was able to obtain a 100% data recovery.
Ryan Leavengood
Reviewed on Aug 10, 2018 | Lake Alfred, FL
They recovered all of my files when the heads stopped working on a portable hard drive. I had all of my family photos of my kids on there since birth so these were priceless. Staff was very professional and timely with response; my fault for not saving these to the cloud or having another redundant backup. Lesson learned; not cheap by any means but you get what you pay for and I'm glad this servic... Read Moree was available; would definitely recommend
Michael Demott
Reviewed on Dec 05, 2017 | TAMPA, FL
Very helpful & understanding
Thanks to Nick he was very understanding.
Choosing the Best Data Recovery Company in Lakeland, FL
At Secure Data Recovery we pride ourselves in being the most reliable data recovery company in the industry. We achieved this by always catering to our customers need and providing the best customer service possible. We also strive to give our customers best services in the industry. Take a look at some of the many services we offer below.
24/7 Customer Support
Certified Class 10 ISO 4 Cleanrooms
Remote Recovery Services
Local Drop-off and pickup locations
Same Day 24 hour Emergency Services
Online Case Monitoring Tools
Risk Free Evaluations
And Many More
To begin your risk free case, call the industry's leading data recovery company in Lakeland, FL today. Our customer service team is available 24/7 and are ready to help you start your case.