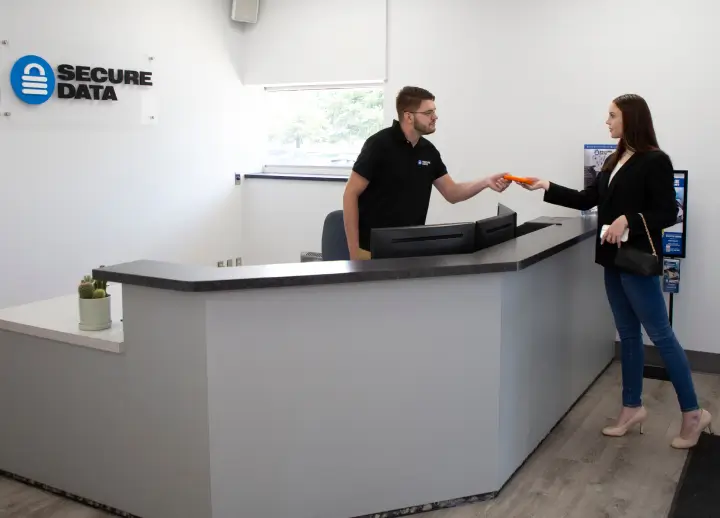 Data Recovery Services in Chula Vista - RAID, SSD & Hard Drive Recovery
Secure Data Recovery Services is ready to help the 270,000 people of Chula Vista recover their important data. For over a decade, we have performed our services on MAC systems, Linux, SQL databases, RAID arrays, flash drives and more. Our 96% success rate is the highest in the industry and proves to our Chula Vista clients that we are the number one choice for data retrieval.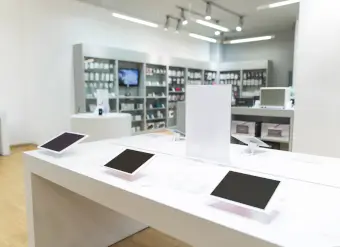 Secure Data Recovery Services
Emergency Services Available 24x7
Expert Data Recovery Services
Secure Data Recovery Services is the authority in Hard Drive Recovery, SSD Recovery and RAID Recovery. Since 2007, our data recovery company has helped tens of thousands of individuals and businesses of all sizes successfully recover from every type of data loss scenario. We understand the importance of data in the modern world and with our Economy, Standard and Emergency Data Recovery Options and state-of-the art technology we are ready to get your lost data back right now.
Experience total piece of mind with a "No Data, No Recovery Fee" Guarantee.
What Can We Recover For You Today?
Chula Vista, CA Data Recovery Reviews
Mike Boltman
Reviewed on Jul 17, 2019 | Chula Vista, CA
Very professional work, my data was rescued
Easy process from drop-off to finally getting my data on a secured hard drive.
Customer service is first class, from welcome to followups
I have to admit I was surprised with the high cost, but we had to recover the data

Travis Cleveland
Reviewed on Feb 12, 2019 | Coronado, CA
Jeff Hart and Secure Data saved my bacon
I thought I was backed up to the cloud. But backup settings were wrong, and I wasn''t. Then my hard drive crashed. I thought I lost everything - family pictures, scanned documents, ripped music, EVERYTHING - until a buddy pointed me to Secure Data Recovery.

From my very first contact with Jeff Hart, I knew I was in good hands. I first got a quote that was more than I could afford (st... Read Moreill a good price, mind you, but I''m on a limited income), and Jeff worked with me on price points and recovery times to get me down to something that I could truly afford.

Secure Data recovered almost everything off my damaged drive and didn''t break my wallet! I hope to never need them again, but if I do, I''d use them again in a heartbeat. Many thanks to Jeff and team.
Emma Mattson
Reviewed on Jun 27, 2018 | San Diego, CA
I contacted Secure Data Recovery regarding media recovery of a personal computer that no longer functioned due to expansion and deformation of an old battery. The data I wanted recovered was primarily old photos and other similar media…nothing of huge importance, but things that I just really couldn't bear to lose forever if there was any way I could recover it.

Scott [Moses] contacted... Read More me via telephone following my inquiry and was very clear in explaining that it could cost as little as ~$475, but depending on the device and recovery methods needed, it may be more.

Getting my laptop to them was super simple and surprisingly painless! A few days later Scott again contacted me and let me know that it would cost over $1000 to recover my data (not including return shipping and media storage device costs). I sadly explained to him that this was an amount of money that I was just not prepared to pay and I came to terms with never seeing some of those photos again.

Scott replied and asked what my budget was. I told him I just couldn't do it, but he persisted! I explained to him that I was mentally prepared to pay around $500 but I just couldn't do much more than that. He said that he could work with me and his team to find a way to get the recovery done in off-peak hours. It would take longer, but it would cost much less money.
I agreed, and just a couple weeks later, he had given me a tracking number and my package arrived the next day. I ended up paying ~$600 total.

Had Scott not been politely and professionally insistent that he could help me, I never would have seen a lot of that media ever again. I understand that I am not the target customer for Secure Data Recovery, so the fact that Scott was easy to work with, personable, and persistent in finding mutually beneficial terms meant a lot.

I would choose this company (and Scott!) again and I would highly recommend them!
Veronica Schindler
Reviewed on Jun 20, 2018 | San Diego, CA
I was panicked when my hard drive crashed and I realized I hadn't backed up my project in the cloud! I reached out to Secure Data Recovery and was connected with Jeff. He explained my options, was very frank about the likelihood of data recovery, and explained both the process and pricing very clearly. The work was done quickly, correctly, and with excellent customer service from start to finish. ... Read MoreSo glad to have my files back!
Why Choose Us?
Our engineers have decades of experience recovering data from every device type from flash drives to RAID arrays to everything in between. We operate a Class 10 ISO 4 Cleanroom, which keeps your device from experiencing further physical damage through dust exposure. Our certifications include:
SSAE 18 Type II
HIPAA
FERPA
PSI-DSS
These certifications prove our commitment to keeping your data secure during the entire recovery process.
Our customer service representatives are available 24/7 to talk you through the recovery process. With a variety of service options, you can choose the best option for your price range. The students of Southwestern College can rest easy knowing we offer a 10% student discount. Our standard service comes with free diagnostics and we offer a no recovery, no fee guarantee with every case. If you are looking to recover your data in a hurry, we have emergency services available with an average turnaround of 48 hours.
How Will I Know My Device is Failing?
There are several warning signs that your device isn't functioning properly, with the most apparent being physical damage. Chula Vista is a Spanish term meaning "beautiful view." The city is located among Jamul and San Ysidro mountains and runs alongside the Sweetwater River. Environmental damage is one way your device can fail and our engineers have dealt with all types of harm including water damage. Types of damage that may not be as obvious are:
Grinding or clicking noises
Disappearing files
Burning smell
Computer won't recognize the device
If your media device exhibits any of these symptoms, power it down immediately to avoid overwrites or other further damage. Call our customer service representatives at 1-800-388-1266 to start your case today.