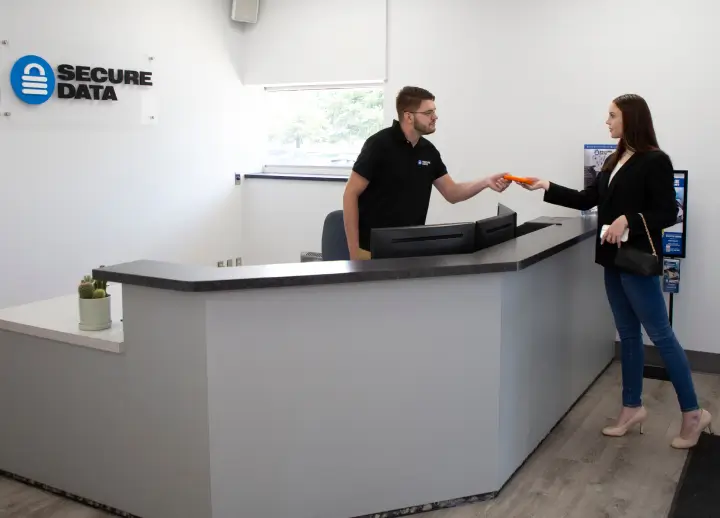 A Dedicated Resource for Melbourne Data Recovery
Secure Data Recovery Services provides an office for a number of data recovery services in Melbourne, Australia. With certified technology and experienced engineers, we are one of the only companies in Australia capable of safely recovering data from mechanically damaged hard drives, solid-state drives, RAID arrays, and other devices.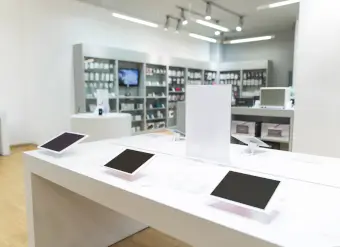 Secure Data Recovery Services
Emergency Services Available 24x7
As the second-largest city in Australia, Melbourne sits aside Port Philip and attracts millions of visitors each year through its numerous cultural institutions. The Garden City's metropolitan area has a total population of more than 4.17 million, and residents benefit from a busy entertainment district, low crime rates, and a strong local economy.
Expert Data Recovery Services
Secure Data Recovery Services is the authority in Hard Drive Recovery, SSD Recovery and RAID Recovery. Since 2007, our data recovery company has helped tens of thousands of individuals and businesses of all sizes successfully recover from every type of data loss scenario. We understand the importance of data in the modern world and with our Economy, Standard and Emergency Data Recovery Options and state-of-the art technology we are ready to get your lost data back right now.
Experience total piece of mind with a "No Data, No Recovery Fee" Guarantee.
What Can We Recover For You Today?
Melbourne, Australia Data Recovery Reviews
Dan Ruggirello
Reviewed on Feb 24, 2018 | The Woodlands, TX
SDR was able to recover 100% of data from an external drive that failed. I am very satisfied with the service. Ryan W. was my account rep and he did a fantastic job seeing this process through. Thank you!
Most of Melbourne's computer users rely heavily on data storage systems in some capacity, and when data loss occurs, the results can be disastrous. Secure Data Recovery Services staffs an experienced, professional team of file recovery engineers, and we offer a flexible set of services for our Melbourne hard drive data recovery clients.
All of our services include a no-recovery, no-charge guarantee, and we have the technology to treat any type of damaged digital device regardless of the failure scenario, operating system, or other factors. Call our office today to get started and receive a free quote, or fill out our online request form.
What to Do When a Computer or Digital Storage Device Fails
If you notice signs of data loss on a hard drive, RAID array, or any other digital device, take extreme caution. Do not attempt to repair a damaged storage device, as you may accidentally contribute to mechanical issues that will make it harder for us to recover data. Our Melbourne clients should keep their system powered down for the best possible results.
Some of the most common failure symptoms include:
Clicking, whirring, grinding and other unusual noises
Visible signs of worn or broken components
"File not found" or "Bad sectors" error messages
File corruption
Missing files or folders
Media not recognized in computer BIOS
RAID rebuild errors
By recognizing these symptoms and by immediately disconnecting any damaged device, you will significantly improve your chances of a successful recovery.
Secure Data Recovery Services operates a local office for hard drive and RAID data recovery in Melbourne, and we offer free evaluations for all types of computers and storage devices. Our teams can provide you with a price quote and case completion estimate, giving you the information that you need to make a knowledgeable case decision.
Flexible Service Options for Melbourne Data Recovery
We offer several options to suit our Melbourne hard drive recovery clients' budgets and turnaround requirements, including a 24/7/365 emergency service with an average case completion time of less than a day. Our service features best-in-class security for all media and hard drive repair services in Melbourne, Australia.
Secure Data Recovery Services is the first provider in Australia to earn an SSAE 18 Type II SOC-1 certification, and we invest heavily in our security systems in order to keep our clients' data confidential. We also invest in new laboratory technologies, and as the first provider with a certified Class 10 ISO 4 Cleanroom, we are uniquely qualified for RAID 5 data recovery and repair, performing mechanical hard drive data recovery, and other advanced services in the Melbourne area.
Other advantages of Secure Data Recovery Services:
No-recovery, no-fee guarantee with every case
Multiple turnaround options
A local office for fast, reliable service
Industry-leading 96 percent success rate
Additional services for RAID repair, data tape repair, and more
When you send your digital device to our office for data recovery services in Melbourne, Australia, you get fast, dependable results. Secure Data Recovery Services provides a comprehensive set of data loss solutions, and with advanced technology, flexible turnaround options, and risk-free standard diagnostics, we are ready to help you securely restore important files following any type of media failure. To set up risk-free diagnostics or for more information regarding any of our services, contact our customer service department.