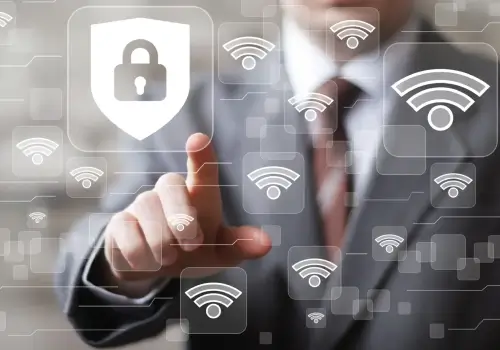 How Safe is that Wifi?
Most larger businesses use complex RAID arrays to store information on networks, and when testing the security of a WiFi system, it is important to also test security settings on all attached servers, storage systems and RAID devices. Secure Data Recovery Services provides professional RAID data recovery resources for all types of systems, and all of our services feature superior controls to ensure a secure recovery. Visit this page to learn more about RAID data recovery and related services.
Wifi Internet connections are everywhere these days, but do you know how safe they are? While you might think connecting to a public or private wifi hotspot is fun and useful, it can also be dangerous if you do not take the right precautions.
The infographic below examines the growth of wifi hotspots, where to find them, and how to use them while protecting yourself from various forms of identity theft.


Many software applications are designed to protect computers from the security threats outlined above, but users should not depend on software alone. By taking care when accessing public networks and by using private WiFi and encryption whenever possible, you can protect important data from hackers and identity thieves.