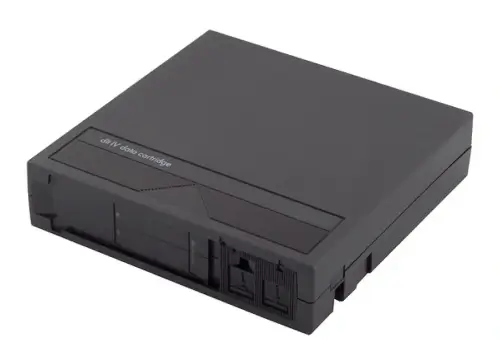 LTO Ultrium Tape Data Recovery Services
Secure Data Recovery Services offers reliable data recovery for all LTO cartridge formats. We operate more than 40 facilities in the United States, and with numerous security credentials and advanced technology, we can help you create an appropriate disaster recovery strategy for any server or storage system.
We specialize in LTO Ultrium repair and data recovery, and our teams offer exceptional results.
Our customers rate our services:
We Helped Thousands Get Their Lost Data Back.
With over 5,318 satisfied customers and growing, we are proud to provide outstanding customer experience and quality service that consistently exceed customer expectations.
View All
Introduced in 2000 as a high-capacity alternative to older formats like DLT, the LTO family is exceptionally popular. The cartridges can store from 100GB-2.5TB, and newer generations have features like encryption and partition support. However, all magnetic media can fail, and each year, businesses in the United States lose valuable data to tapes damaged by decay, accidental deletion, impact damage and environmental disasters.
At Secure Data Recovery Services, our engineers have years of experience with LTO 1-6 and older tape formats such as AIT and DLT. We can quickly repair damaged LTO tapes, preventing costly downtime by restoring your mission-critical systems as quickly as possible.
Advantages of our LTO Ultrium tape data recovery services include:
A 96 Percent Overall Success Rate
Multiple Service Levels
No Recovery, No Charge Guarantee for All LTO Cases
Fast Turnaround Times and Reliable Security
24/7 Customer Service, Online Case Tools and More
SSAE 18 Type II Security Certification
We also offer free media evaluations for all LTO Ultrium tape cartridges. By performing several simple tests on your media, our engineers will estimate a turnaround time and provide you with a firm price quote. We offer several service levels for our tape data recovery services, including an industry-leading 24/7/365 emergency service, and we use the same excellent security practices when treating every case. Contact our customer service team today to get started.
Factors That Affect LTO Ultrium Tape Data Recovery
LTO tape cartridges are extremely durable. If a cartridge is stored properly and if it is only written and read once, it can reliably store data for 15 to 30 years. Unfortunately, poor storage conditions and hardware malfunctions can cause premature failures. Many businesses also reuse older tapes repeatedly, which can significantly lower the operating life of an LTO cartridge.
Additionally, some backup programs can put extra stress on a tape, negatively impacting durability. LTO verifies data as it is being written, but some applications independently verify written data. This causes extra wear and effectively halves the operating life of the cartridge.
Common LTO Ultrium failure scenarios include:
Damage from Excessive Moisture or Humidity
Oxide Loss
Impact Damage
Damage from Faulty Tape Drives
Tears, Breaks and Z-Folds in Tape
Accidental Overwrites and Data Corruption
All LTO generations use extremely thin tape, ranging in thickness from 8.9 micrometers (LTO-1) to 6.1 micrometers. In order to safely repair LTO tapes, engineers need access to specialized technology. Our teams work in a certified Class 10 ISO 4 Cleanroom when treating LTO cartridges, drawing from years of experience to create a tape-appropriate plan for each LTO data recovery case.
Secure Data Recovery Services also has proprietary tools for treating logical tape damage. We have experience with all backup applications associated with the LTO format, and our teams use strict security protocols to keep recovered data safe at all times.
What to Do When a LTO Ultrium Tape Fails
Business owners and system administrators rarely realize that they need data recovery until a tape fails to load properly, sometimes after years of storage. Because magnetic media can degrade with each read/write attempt, we recommend immediately shutting off your tape drive. Do not attempt repairs; contact Secure Data Recovery Services as soon as possible.
As the world's most trusted source for LTO Ultrium tape data recovery, we offer dependable success rates and perfect security. Our no recovery, no charge guarantee gives you peace of mind, and with our flexible service options and risk-free diagnostics, you can easily set up an effective recovery plan for any situation. Call us today to schedule a free media evaluation at our nearest facility.
LTO Ultrium Tape Data Recovery Reviews
Edmund Libby
Reviewed on Feb 21, 2021 | Vienna, VA
Secure Data Recovery processed the recovery of my college research from a 30 year-old tape cassette and returned the data in a modern format that I was able to read immediately. I am very happy with their efforts --
Edward Lei
Reviewed on Sep 14, 2015 | San Diego, CA
The end result is that all data were recovered, so can't complain.................
Tom Reger
Reviewed on Mar 30, 2015 | Denver, CO
Excellent data migration services
Secure Data Recovery did an excellent job extracting and migrating a significant number of old tapes for my company. They also were able to extract specific data to meet our needs. I was very happy with the work done by both Eric and Jeremy...they did a good job of communicating task status and providing updates as needed.

In the end, I was able to get all data migrated to a new solut... Read Moreion and saved numerous man hours that would have taken away from current projects, leaving the work up to the experts.