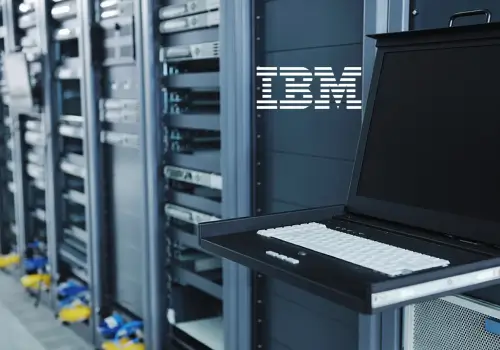 Professional IBM AS-400 Tape Data Recovery Services
Secure Data Recovery Services operates a series of offices across the United States, and we offer the fastest and most secure options available for IBM System i and AS/400 tape recovery. We also offer RAID repair and related media services, and our free media diagnostics give you an easy way to prevent AS/400 failures from affecting business.
Because we specialize in data tape repair, we offer high success rates for all IBM tapes including AS/400 backups.
The precursor to the System i, the IBM AS/400 series is one of the most popular computer systems for midrange applications. The system is renowned for its reliability and built-in backup features. AS/400 systems can support 1/4" cartridges, 3590, 3570, LTO and many other tape formats for data storage.
While reliability varies greatly from one format to the next, any tape system can lose data due to physical cartridge issues. Secure Data Recovery Services offers a range of professional services for AS/400 systems, and our teams can help you avoid downtime after a major media disaster.
Some common causes of tape data loss on IBM AS/400 systems include:
Humidity and Moisture Damage
Physical Impact Damage and Broken Internal Cartridge Components
Permanent Errors Residing Mid-File and Corruption
Accidental Overwrites
Cartridge Damage from Tape Drive Failure
Flipped, Twisted, Broken or Stretched Tape
Oxide Loss and Storage-Related Media Decay
Whether you need to recover data from a single set of tapes or an entire archive, Secure Data Recovery Services offers secure AS/400 tape data recovery with flexible turnaround options. We also offer risk-free diagnostics for all AS/400 systems. Contact us today to get started.
What to Do When an IBM AS/400 Cartridge Fails
If your AS/400 fails for any reason and you cannot access your backups, keep the entire system powered off. Do not attempt to restore from outdated backups, even if you need fast access to the system. Never attempt to repair data backup tapes, as this might cause additional damage that could seriously limit your chances of a full recovery.
Secure Data Recovery Services' engineers have experience with i5/OS and other IBM operating systems as well as various UNIX and Linux variants. We create an effective plan for each case to treat physical and logical media issues as effectively as possible, and our experience with encrypted and compressed data allows for fast turnaround times. We are one of the only data recovery companies with same-day emergency data recovery services for AS/400 tape cartridges.
To ensure media safety, we treat all damaged data tape cartridges in a Certified Class 10 ISO 4 Cleanroom. Our engineers also have access to a number of specialized tools that allow for fast, accurate results. We maintain an overall success rate of 96 percent for our data recovery services, and our teams treat every AS/400 case as a priority.
A Secure Option for AS/400 Tape Data Recovery
The AS/400 series' is one of the most popular and long standing hardware/software combinations partially due to its excellent security features. Modern AS/400 systems support a number of encryption options including AES and DES3 algorithms with varying bit depths, and many businesses use these features to protect sensitive data on tape backups.
When you choose an AS/500 tape data recovery provider, you should look for a company that will maintain compliance and follow strict security protocols when handling your media. Secure Data Recovery Services uses best-in-class practices, and we have earned more relevant certifications than any other data recovery provider.
Advantages of our AS/400 tape data recovery services:
Risk-Free Media Evaluations and Price Quotes
24/7 Customer Service and Online Case Tools
A No Recovery, No Charge Guarantee
Fast Turnarounds
Flexible Service Options and Affordable Rates
SSAE 18 Type II Certification and Other Credentials
Secure Data Recovery Services offers the best disaster recovery options for the AS/400. We offer free diagnostics for LTO, SDLT, DAT, QIC, S-AIT, 8mm, 3490 and all other data tapes and cartridges. Each diagnostic report provides a cost estimate, a turnaround estimate and detailed information regarding your media failure. Because many AS/400 tapes are susceptible to oxidation and other types of environmental damage, we recommend fast treatment to ensure the best chances of a successful recovery. Contact our customer service team to schedule your free media diagnostics today.