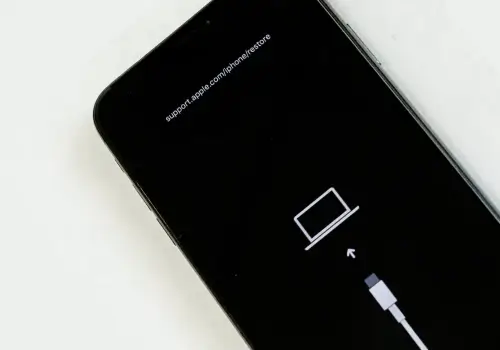 iPhone Error 14 Help with Guaranteed Results
Found yourself completely locked out of your device due to iPhone Error 14? Attempted the recommended steps and need your files back? Look no further! You can trust our engineers to get your data back with a Documented 96% success rate. With thousands of successful jobs under our belt in recovering lost text messages, photos, videos and notes, we have full support for all iOS devices, including iPads, iPods and any iPhone error 14 models.
Our customers rate our services:
We Helped Thousands Get Their Lost Data Back.
With over 5,331 satisfied customers and growing, we are proud to provide outstanding customer experience and quality service that consistently exceed customer expectations.
View All
Our engineers can now restore data for iPhone/iPad users locked out of their devices by Error 14.
What is iPhone Error 14?
iPhone Error 14 has affected a multitude of Apple mobile devices that are low on storage space. When upgrading iOS, instead of getting the latest update some users wind up with a mobile device that locks up during boot. When recovery is attempted via iTunes, the recovery fails and the device returns an error message that reads "[Device Name] could not be restored. An unknown error occurred (14)."
This phenomenon has come to be known as iPhone Error 14 or iTunes Error 14. It is not limited to older devices, and it usually occurs when the iOS upgrade is attempted with less than 5 GB of free space on the Apple device. The problem can be compounded as well by a low battery charge.
Until recently, very little could be done for affected phones and tablets other than performing a factory reset, which returns them to stock settings and wipes out all stored user data. If there has been no recent backup to iTunes or iCloud, that data is lost forever.
Secure Data Recovery's mobile device R&D division focuses on developing new data recovery procedures to deliver the best results technologically possible. Recent advances in data recovery technology have revealed methods by which Error Code 14 iPhones can be restored with user data intact.
Why Choose Secure Data Recovery Services?
Our dedicated mobile R&D development team specializes in custom recovery techniques for all makes and models of mobile devices. We recover data from any mobile operating system. Our data recovery engineers also employ proprietary tools that allow work on the internal memory of mobile devices as well as external memory cards.
Now our data recovery engineers can restore access to Apple mobile devices affected by Error Code 14. We provide a no-obligation diagnostic analysis and consultation, and every case is covered by our "No Data, No Recovery Fee" policy. This means you pay nothing if we can't recover your data. Our data recovery engineers have the most industry-specific certifications of any professional data recovery service, and they maintain a documented 96% successful recovery rate. Recovery operations are conducted in a Class 10 ISO 4 Cleanroom. Our facilities receive annual SSAE 18 SOC 1, 2, & 3 auditing to ensure the highest level of security, and our data handling practices are FIPS 140-3 Level 3 validated to ensure your recovered files are returned on the most secure data storage devices available.
We specialize in the successful recovery of all mobile data including:
User Contacts
Text messages
Call logs
Images
Video files
Audio files
User Documents
How to Get Your Data Back After Receiving iPhone Error 14
If your iPhone, iPad, or iPod device fails as a result of Error Code 14, Secure Data Recovery Services can help. Call us at 800-388-1266 to speak to one of our data recovery specialists. You can also open a case by filling out our online help request form.
You will receive specific instructions on how to ship your device directly to one of our data recovery labs with a prepaid shipping label that we provide. You can also drop off your device at one of our more than 250 partner locations across North America.
Our technicians will conduct a thorough analysis of your device and provide an estimated price quote and turnaround time to recover your data. Once we receive approval, we will successfully recover your data and confirm the results with a list of all recovered files.
Finally, all recovered data is transferred to a secure external drive for return shipment. Depending on the size, we can also return via a secure cloud. We can return your original device in a separate shipment or safely dispose of it at your request.
iPhone Error 14 Data Recovery Reviews
Angela Citino
Reviewed on Jun 25, 2022 | Wethersfield, CT
In 2020, I lost over 40,000 pictures and videos when Apple decided to flash the errror 14 message across my screen. I didn't have enough space to update the new software and they told me my only option was a factory reset which meant I would lose all of my data. I called this company in 2020 and they told me to hold on to my phone because there would be a way they could fix it in a few years when ... Read Morethey could break the apple code. Low and behold they had a way to fix it and they were able to recover all of my data! They backed everything up on a hard drive and restored my phone with all of the data! Their customer service was top notch and I highly recommend them for any data recovery services you may need.
Wendy Wagner
Reviewed on Feb 07, 2022 | Mantua Township, NJ
After trying to find a company to recover the data from my IPhone I finally found one. They were able to access my data which included thousands of family photos and important notes. Thank you to Timothy who was very helpful throughout the entire process. I would definately recommend Secure Data Recovery.
Ewa Gielczowska
Reviewed on Aug 11, 2021 | Itasca, IL
I worked with Scott and it was really a pleasure! He was super quick to respond to emails and I knew exactly where we were in the process. I truly recommend this company to extract your data. I thought all my data was going to be gone (I have a two year old and you can imagine all the pictures and videos) but they were able to retrieve everything. Thank you so so so much those memories are pricele... Read Moress to me. Defiantly recommend!
Brian Berdecia
Reviewed on Jul 22, 2020 | Centereach, NY
Chris was very helpful and responsive throughout the entire process. Wouldn''t recommend anyone else! He is very knowledgable and reachable, 100% recommend.
Comfortableliar1
Reviewed on Dec 12, 2019 | Farmers Branch, TX
Chris McMacken Is the Service Guru
He is very efficient in telling you want you need to know about lost data and how Secure Data handles the process of their data recovery service. With my particular phone we couldn't do anything at this time (out of their control) but gave me an honest answer which in this case was to be patient and revisit at a later time. Thanks guys for the diagnostic!