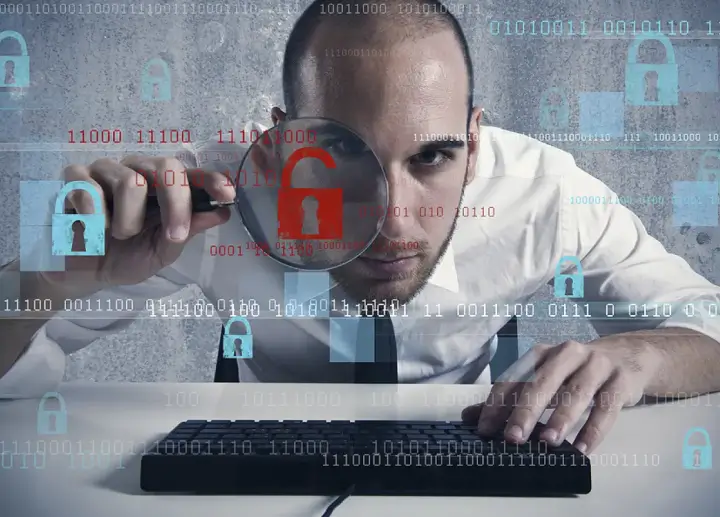 How To Recover Encrypted Data
Most businesses and institutions use some type of encryption to protect email archives, payment databases and other important information. Tools like EFS, Bitlocker and Guardian Edge can greatly improve corporate security, but they can also create data access issues.
For example, the simple act of reading data on an older encrypted drive on a new computer is often difficult or impossible. Depending on your computer's encryption software, you may be able to retrieve data by transferring the original drive's security certificate to another drive, allowing for appropriate decryption with Encrypting File System (EFS) and some other encryption technologies. This is fairly easy with Windows' certificate manager, a built-in feature in newer systems.
Other programs like TrueCrypt allow users to access data with a password by bypassing certificates and using other keys. Some utilities are especially strict and require users to use the same physical hardware to access files. This creates a single point of failure, and while hardware-specific encryption provides physical security, it greatly raises the potential for a data disaster.
In order to recover encrypted data, users must understand how their encryption tools work and why data is inaccessible. Secure Data Recovery Services offers free diagnostics to give our clients a full, accurate assessment of media failures.
Identifying the Causes of Data Loss
The cause of data loss is sometimes obvious, particularly if a media failure precedes a loss of access. However, to determine the extent of damage, we recommend getting a media evaluation from a professional data recovery company as soon a data disaster occurs.
Some of the most common causes of data loss on encrypted media include:
Physical Hard Drive Failure
Data Corruption
Bad Sectors
RAID Rebuild Failure
Encrypted Data is Not Accessible on New Machine
Accidental Partition Deletion
Accidental File Deletion
Encrypted Partition Header Issues
Accidental Overwrite
Virus Damage
To decide how to recover encrypted data, our engineers evaluate the physical condition of hard drives, RAID arrays and other devices. We treat media carefully in order to avoid additional damage, and we always work from bit-by-bit clones to preserve our clients' original media. Most cases are completely recoverable, and if we have access to username and password information, we can return fully or partially decrypted data within a few days of receiving your media.
A Secure, Reliable Option for Encrypted Data Recovery
If you need to safely recover encrypted files from a physically or logically damaged drive, you need professional assistance from a qualified data recovery provider. You should never attempt to repair corruption or run recovery utilities on encrypted data.
Secure Data Recovery Services offers professional data recovery for all encryption systems, including but not limited to PGP, TrueCrypt, Guardian Edge, BitLocker and EFS. Our engineers have decades of combined experience with all popular cipher algorithms, and we offer excellent recovery rates with safe media controls.
Our process involves the following steps:
Diagnostics - We analyze your media to create an effective plan for recovery. Our engineers provide a price quote and turnaround estimate. In some cases, we can provide a list of recoverable files depending on the features of your encryption software.


Physical Repairs - If media has physical damage, we perform repairs in a Certified Class 10 ISO 4 Cleanroom. Our Cleanroom allows fewer than 10 contaminants per cubic foot of space, providing an exceptional environment for repairing hard drives, solid-state drives, tape cartridges and other media. We keep our Cleanroom certification up to date and offer easy access to our laboratory audit reports.


Logical Repairs - We treat corrupted and deleted data with specialized utilities after creating a bit-by-bit clone of the original media. Secure Data Recovery Services invests heavily in research and development, and we offer high recovery rates for deleted, overwritten, and corrupted data with hardware or software encryption.


Returning Recovered Data - After recovering data, we can return your files in an encrypted or decrypted format. Secure Data Recovery Services offers customized data recovery options, and we will work to deliver turnaround and return media options that fit your business's needs.
Secure Data Recovery Services has more relevant security certifications than any other data recovery provider in the United States. We were the first company to earn a SSAE 18 Type II Certification. Our other credentials include HIPAA compliance certification, FERPA compliance certification, GSA certification, PCI security certification and SAS 70 certification. We offer specialized data recovery services for encrypted media to meet your business or institution's security requirements.
We also provide online case monitoring tools, free diagnostics and high success rates of over 80 percent for encrypted media. When you need fast data recovery services, we have the experience, technology and security certifications to handle your case. For more information or to schedule diagnostics, call Secure Data Recovery Services today.