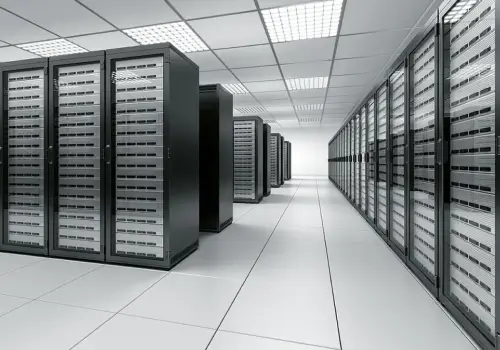 BitLocker Data Recovery
The BitLocker full disk encryption tool provides AES encryption with a 128-bit key, allowing volume-level encryption with several authentication mechanisms. It is a powerful encryption tool, and when a hard drive or other system fails with Bitlocker-encrypted data, data recovery engineers need to use specialized tools and utilities for the best possible chances of a complete recovery.
Secure Data Recovery Services offers dedicated data recovery for encrypted systems, including BitLocker-encrypted hard drives, solid-state drives (SSD) and other systems. Our engineering staff has a rich experience with encrypted drives and security programs, including BitLocker, and we offer the best available security techniques and protocols through our network of more than two dozen offices.
We provide:
Fast Turnarounds and Multiple Service Options
24/7/365 Emergency Data Recovery for BitLocker Systems
Certified Class 10 ISO 4 Cleanroom Data Recovery
High-Security Services
Certifications from All Major Media Manufacturers
Customized Services for BitLocker Media
BitLocker provides volume-level encryption, which presents some challenges for data recovery engineers. We use proprietary utilities to deliver excellent, reliable results with best-in-class security. Secure Data Recovery Service is one of the only data recovery companies with no-risk media diagnostics, and we can quickly provide a price quote and turnaround estimate for your BitLocker device.
For more information or to schedule diagnostics, contact Secure Data Recovery Services today.
Secure Data Recovery Services for BitLocker Systems
Secure Data Recovery Services uses state-of-the-art protocols and network security techniques to protect client data. We were the first data recovery company to earn a SSAE 18 Type II Certification, and we provide proof of all of our credentials online. Many of our clients use BitLocker drive encryption for sensitive systems, and we treat media security as our highest priority.
Our security credentials include:
PCI Security Certification
SAS 70 Certification
SSAE 18 Type II Certification
General Services Administration (GSA) Certified Contractor
Information Systems Security Association (ISSA) Member
Our status as a certified GSA contractor allows us to offer our BitLocker data recovery services through the GSA schedules. We maintain strict security protocols when handling encrypted data for our clients, and Secure Data Recovery Services offers custom services to meet our government and military clients' turnaround needs and security standards. Contact our customer service team for more information.
Recovery Options for BitLocker Media
Secure Data Recovery Services treats every BitLocker case as a priority, and our engineers perform full diagnostics after receiving encrypted media to create an appropriate plan for each case. We assess media condition, failure scenario, operating system and other factors to deliver a price quote and turnaround estimate.
Our engineers make bit-by-bit copies of BitLocker-encrypted media after performing physical repairs. By working with copies instead of original media, we prevent any chance of corruption, sector issues or other media damage. Our engineers work directly with data, using specialized utilities to treat logical issues. We maintain encryption throughout our data recovery process.
Secure Data Recovery Services typically returns encrypted BitLocker volumes complete, with encryption intact. However, we offer custom data recovery services to meet our clients' needs. If you would like to receive decrypted or partially decrypted data, we will work with you to find an appropriate option. We will need your password, USB key or any other authentication mechanisms relevant to your encrypted device in order to return decrypted data.
We also offer several service levels for BitLocker media, including 24/7/365 emergency services. Regardless of your security or turnaround requirements, Secure Data Recovery Services offers excellent options with reliable recovery rates and affordable pricing.
Free Media Diagnostics and Price Quotes
If you need data recovery on a Bitlocker-encrypted device, contact Secure Data Recovery Services as soon as possible to discuss your options. Never attempt to recover your own data and never run recovery utilities, as this can cause logical issues that greatly complicate recovery efforts.
Secure Data Recovery Services offers completely risk-free media diagnostics for hard drives, solid-state drives, servers and other devices. We have unparalleled experience with BitLocker data, and our custom data recovery services provide an easy way to choose recovery options suited to your business's needs.
To schedule a free media evaluation or for more information, contact Secure Data Recovery Services today to speak to a certified data recovery professional.