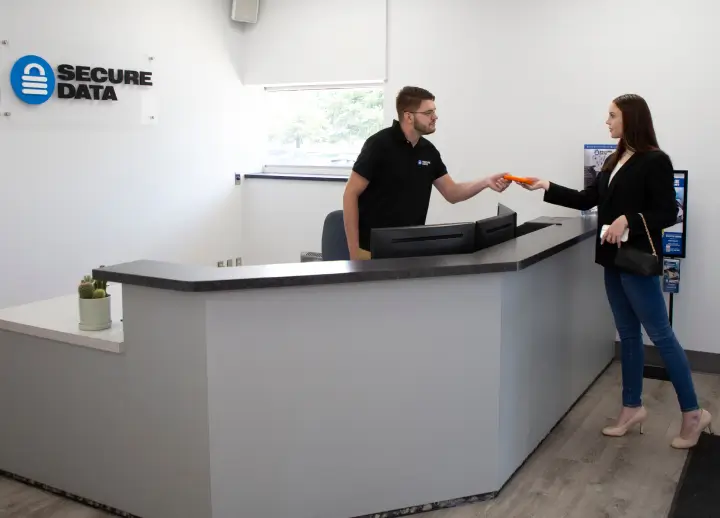 Spokane, WA Expert Data Recovery
Secure Data Recovery has been serving the people of Spokane, WA since 2007. Our data recovery services have a 96% success rate and we have several recovery labs nationwide.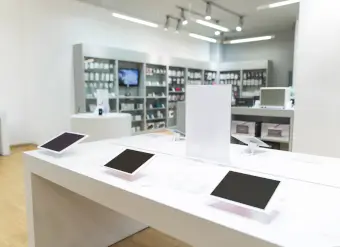 Secure Data Recovery Services
Emergency Services Available 24x7
Spokane, WA boasts gorgeous landscapes with Spokane Falls, Manito Park, and the Spokane River Centennial Trail. Among the landscapes are buildings with historic architecture throughout their Downtown area. Their economy is supported by manufacturing, health sciences, finance, insurance, and digital media. Regardless of the industry, data loss is inevitable. Secure Data Recovery is glad to help the people of Spokane with all of their data loss needs.
Expert Data Recovery Services
Secure Data Recovery Services is the authority in Hard Drive Recovery, SSD Recovery and RAID Recovery. Since 2007, our data recovery company has helped tens of thousands of individuals and businesses of all sizes successfully recover from every type of data loss scenario. We understand the importance of data in the modern world and with our Economy, Standard and Emergency Data Recovery Options and state-of-the art technology we are ready to get your lost data back right now.
Experience total piece of mind with a "No Data, No Recovery Fee" Guarantee.
What Can We Recover For You Today?
Spokane, WA Data Recovery Reviews
Chris Eric
Reviewed on Jan 06, 2022 | Everett, WA
Recovered my life''s work
An external drive fell 12 inches during an accident. That drive contained the master files and studio files for 12 album releases. Securedata was able to recover 99% of the data! I was lucky there was light platter damage and that I found SecureData Recovery. Fantastic communication during the process and Timur Granovskii was great, amazing customer service. Thank you!
Anna Berim
Reviewed on Oct 15, 2020 | Pullman, WA
so grateful for the excellent service
Secure Data Recovery Team provided an overall excellent service. My external HDD failed and could not be accessed by more or less conventional means. Eli Robinson guided me through the process in an extremely professional, prompt, and courteous manner. The SDR Team was able to recover the vast majority of files. The recovery was completed within the time frame stipulated by the service agreement. ... Read MoreThe recovery device was shipped back over night. While my lesson for the future is to back up the data more frequently to avoid being in the same situation, I will not hesitate to turn to SDR should I be in need of their services again.
Augie E. Baldridge
Reviewed on Mar 10, 2020 | ,
Elijah Robinson helped me out with the steps to assist me in recovery.
Jenny Crichton
Reviewed on Apr 15, 2019 | Union, WA
TONS of Family Videos Restored---So blessed!!!
I had a hard drive crash with years of family videos approximately 400 GB worth of memories. It broke my heart. I tried a small, local company to retrieve the videos, but they were only able to pull the pictures off the failed drive. I contacted Secure Data after searching online and began working with Jeremy Provchy. I was a very high-maintenance customer--asking LOTS of questions and being EXTR... Read MoreEMELY uncertain about the process! I also didn't remember exactly what was on the drive and was nervous to invest in the recovery. I asked a zillion questions and spent a great deal of time processing each step of the recovery. I was pretty sure there were precious videos of our children on the failed disk, but I couldn't remember exactly how many or what we had stored on the drive. This all made me nervous, but every step of the way as I questioned the process, terminology, and wisdom in attempting this recovery, Jeremy was patient, understanding and professional. I was so grateful for his time, explanations, and quality customer service. Jeremy was responsive to my calls and answered all my questions and requests many times over. He never pressured me, but did his job well and informed me of the projected results. I am so happy to say, Secure Data got the majority of my video footage of years gone by back successfully. Secure Data has a smooth online process with clear buttons to press as well as the excellent helping hand of Jeremy to make the process an excellent experience! We watched the videos as a family when we got the recovered videos in the mail on a nice external hard drive. I cried! There were TONS of videos of our families trips, silliness, and children growing up! I repeatedly said, "This was worth every penny!" after watching a number of videos! We sat down as a family and laughed for over an hour watching our family videos! I was so happy, so happy!! Thank you so much Secure Data! Thank you Jeremy! I appreciate so much the work Jeremy did to get our data recovered and the behind the scenes work of the techy folks! You guys are awesome!! I highly recommended Secure Data!!! God bless you!
Casi C. Smith
Reviewed on Jan 02, 2019 | Walla Walla, WA
Outstanding Company & Customer Service!
I was fortunate to work with fabulous Jeff Hart at Security Data Recovery! I am a professional Television Producer and had a 2TB Hard Drive that contained all raw footage of a Netflix Pilot and vital personal data. It was suddenly not starting up, and I panicked! Secure Data Recovery determined there was so much severe damage to the drive, it is the kind of case the company wouldn''t normally ... Read Moreattempt to recover. When I told them of its importance, they tracked down one of their Engineers in Chicago who agreed to take on my case. 87% of data was fully recovered which included the entire Netflix Pilot! Although at a high cost, Secure Data Recovery offered to help me through payment plans and I couldn''t be more happy with their service! Jeff Hart was readily available, professional, congenial and stepped me through the entire process. Use Secure Data Recovery and you will not regret it!
Patrick Stepp
Reviewed on Oct 26, 2018 | Edmonds, WA
They can recover your data, amazing!
Recovered all my previously thought lost forever data off a 256GB iPhone 7 Plus that wouldn''t turn on, wouldn''t sync with iTunes and was damaged over a period of a few months being exposed to water and steam. Rob Anderson was very informative and helpful throughout the whole process and worked with his engineers to provide timely feedback my questions.
Transparent Customer Service
Our dedicated customer service representatives are available 24/7 to create your case and answer any questions you may have. Customers can also conveniently use our website to submit a help ticket for their device. After a case is created, our representatives will send a free FedEx shipping label to send in your media or can direct you to one of our 150 drop-off locations nationwide.
Each case we receive is given a diagnostic report stating the estimated turnaround time and price point. Our standard service comes with free diagnostics while our emergency service has an average turnaround of 48 hours. We offer a 10% student discount, like those studying at Gonzaga University. Every case we receive is backed by our, "no data, no recovery fee" guarantee.
Top-Rated Security
We are an SSAE 18 Type II Certified company, ensuring total security for your data and device throughout the entire recovery process. Our Class 10 ISO 4 CLeanroom makes us an industry leader in secure facilities. This room limits the number of dust particles in the air, protecting your device from further damage. These practices give your device the best chance at a full recovery. Additionally, we are:
HIPAA Compliant
TRUSTe Verified
GSA Approved Contractor
Have FIPS 140-2 Data Handling Practices
The people of Spokane can rely on Secure Data Recovery to successfully work on all devices for RAID recovery, hard drive recovery, and file retrieval on flash memory. If your device has endured physical or logical damage, call us at 1-800-388-1266.