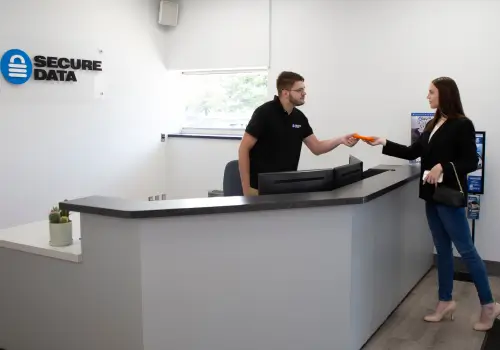 Data Recovery Services in Haymarket - RAID, SSD & Hard Drive Recovery
From smartphones falling into pools to a hacker infiltrating company servers, data loss has countless ways of reaching your media and the data within. Luckily, there is a data recovery solution that boasts a 96% success rate and more certifications than any other company in the industry. With Secure Data Recovery, data loss won't stand a chance.
Our customers rate our services:
We Helped Thousands Get Their Lost Data Back.
With over 5,469 satisfied customers and growing, we are proud to provide outstanding customer experience and quality service that consistently exceed customer expectations.
View All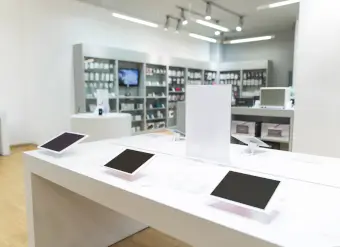 Secure Data Recovery Services
Emergency Services Available 24x7
Originally founded on Iroquois hunting grounds, the town of Haymarket had earned the nickname of "The Crossroads." The town almost once became the site for a new Disney theme park that would've been called Disney's America, however the project was cancelled. But whether you're one of the town's 1,700 residents enjoying the Holland in Haymarket flower festival, or a visitor wanting to stroll through the historical Manassas National Battlefield Park, data loss could put a rain cloud over your sunny outdoor fun. With Secure Data Recovery, you'll have a solution to protect your important data.
Data Recovery Company in Haymarket, VA
Secure Data Recovery Services are the Haymarket hard drive recovery, SSD recovery and RAID recovery experts. Since 2007, our data recovery company has helped tens of thousands of individuals and businesses of all sizes in Haymarket successfully recover from every type of data loss scenario imaginable. We have seen your failure type before and our team understands the importance of data in the modern world. We're ready to recover your lost data with our flexible Economy and Standard data recovery services, or immediately with our Emergency data recovery option.
Experience total piece of mind with a "No Data, No Recovery Fee" Guarantee.
Recovery Services We Offer
Haymarket, VA Data Recovery Reviews
Laura Tillman
Reviewed on Aug 28, 2020 | Bristow, VA
I wanted to recover data from a portable hard drive and Chris replied to my request within hours. He walked me through the process of sending it in and what to expect after the diagnostics. His follow up was helpful and I never felt pressured to buy. Everything was transparent. Thank you!
John Boyes
Reviewed on Aug 04, 2020 | Bristow, VA
Chris provided and outstanding experience during my data recovery process. He fully explained the process that would take place. He worked with me and Secure Data Recovery to achieve a cost effective solution to my problem that resulted in a 100% recovery of my RAID 5 system. I plan to recommend Secure Data Recovery in the future to others needing their service.
Raging Rog
Reviewed on Feb 19, 2020 | Old Town Manassas, VA
I told Elijah about how old the data was and I was expecting that he would tell me that the data would not b able to be recovered. However, he walked me through the steps to get the device dropped off and sent to the cleanroom. They were able to recover all 18.4 Gb of data from videos and Pictures. Stuff my Fiance would never see again. She was super excited just to see the list of what was recove... Read Morered.
The Data Recovery Team with the Best Qualifications
Our many certifications play a large part in how we provide excellent experience for all our customers and a consistently high rate of success. With our Class 10 ISO 4 Cleanrooms, all media that comes to us is given the best environment possible for data recovery, where airborne particles are kept to a minimum. You also won't need to worry about your data privacy thanks to our SSAE 18 Type II certification. As part of our FIPS 140-2 Level 3 Data Handling Practices, once our work is done, your data will be returned to you in our award-winning, hardware-encrypted transfer media. Have a look at our other certifications that make us the most qualified to recover your data:
GSA Approved Contractors
SAS 70 Audit Compliance
PCI Security Standards
EU-U.S. Privacy Shield Certification
Customer Service You Can Count On
No matter when data loss strikes, you can count on our 24/7 customer service to always be there for you. When you choose Secure Data Recovery, we aim to provide a stress-free experience for you with our risk-free diagnostic evaluation and a price quote at zero-obligation. If you need your data back fast, we even offer emergency services with a 48-hour turnaround. When Secure Data Recovery is on the job, you get to rest easy.
Our certified engineers maintain their cutting edge by training in the latest techniques of data recovery, giving them every means possible to rescue your data. Even then, our R&D department doesn't rest as they look for more ways to recover data from both your media and media that's soon to hit the market. Together, this creates a highly effective combination that's kept us ahead of the competition. If somehow your data still proves unrecoverable, we can guarantee that none of our competitors can get your data back. But that also means you won't have to pay for the recovery service fee. That's our "no data, no recovery fee" guarantee.
Treat Your Media to the Best in Haymarket, VA
Data loss comes in all shapes and sizes. It could be a hard disk drive that has failed read/write heads, a malicious virus unleashed by a hacker or natural disasters like water damage or an electrical event such as a power surge.
No matter the cause of data loss, Secure Data Recovery is the right way to fix it. Call us at 1-800-388-1266 and get back your data and peace of mind.