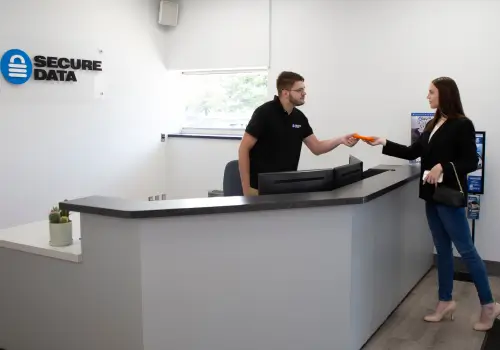 Data Recovery Services in Nashville - RAID, SSD & Hard Drive Recovery
Secure Data Recovery Services in Nashville, Tennessee, serves the Davidson County area with a comprehensive set of professional data recovery and repair services.
We offer best-in-class credentials and industry-leading success rates without hard drive data recovery and RAID data recovery.
Our customers rate our services:
We Helped Thousands Get Their Lost Data Back.
With over 5,329 satisfied customers and growing, we are proud to provide outstanding customer experience and quality service that consistently exceed customer expectations.
View All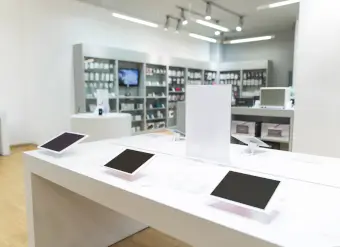 Secure Data Recovery Services
Emergency Services Available 24x7
As the cultural center of Tennessee, Music City has a strong business climate. Its contributions to music and the arts are legendary, and in recent years, the city's health care industry has grown considerably, providing ample employment opportunities for Nashville's 1.59 million residents.
Expert Data Recovery Services
Secure Data Recovery Services is the authority in Hard Drive Recovery, SSD Recovery and RAID Recovery. Since 2007, our data recovery company has helped tens of thousands of individuals and businesses of all sizes successfully recover from every type of data loss scenario. We understand the importance of data in the modern world and with our Economy, Standard and Emergency Data Recovery Options and state-of-the art technology we are ready to get your lost data back right now.
Experience total piece of mind with a "No Data, No Recovery Fee" Guarantee.
What Can We Recover For You Today?
Nashville, TN Data Recovery Reviews
Chris Halleen
Reviewed on Aug 31, 2023 | Nashville, TN
Jonathan at Secure Data was so great to work with, I cannot recommend him and his team enough. Fantastic customer service and timely recovery, we will absolutely be using Secure Data again in the future.
Alberto Chavez
Reviewed on Aug 25, 2023 | Nashville, TN
Elliot and the team helped me every step of the way in recovering my data. I had irreplaceable footage on this drive that I thought was lost forever. Elliot worked with me on the price and managed to get 100% of my data back. Kept me informed throughout the process and was able to finish ahead of schedule.

Thank you Elliott and Secure Data Recovery!
Alex Trambley
Reviewed on May 01, 2023 | Kingston Springs, TN
Relieved to save our data!
We worked with Elliot and he was incredibly quick and responsive throughout the entire process. All steps were explained in detail so that I knew what to expect. The entire process was smooth, and we were able to recover 95% of our data. Before working with Elliot and Secure Data, we didn''t think it was possible for us to get our family photos and videos back. Elliot made sure that the work was d... Read Moreone quickly and that our recovered data was returned to us as quickly as possible. Thank you, again!
Kimberly Reeves
Reviewed on Mar 31, 2023 | Columbia, TN
This was a great experience, during a difficult time. I needed my external hard drive data recovered quickly. It contained photos of my kids and tax information I needed right away. Eric kept me updated all along the way and that was really helpful.

I got all my data back in an easy to use format.

Thanks so much.
Zs Xiao
Reviewed on Feb 03, 2023 | Germantown, TN
Cloning the failed hard drive
It was an amazing to restore the software for rerunning our imaging system after hard drive failure. We did have a doubt about boosting the device after data recovery. However, we are lucky to have everything back after cloning the failed hard drive. What a nice work, Secure Data Recovery!
Catherine Lakoff
Reviewed on Dec 30, 2022 | Nashville, TN
I have been downloading my pictures from my camera and iphone for as long as I can remember. I always try to have 2 backup external hard drives and icloud software just in case. My main external hard drive quit working a day after I had downloaded my pictures onto it and I thought I lost those pictures. My computer tech recommended a company out of California but I wanted to use a company local... Read More. I researched and found secure data recovery. I called and spoke with Eliot and he was so very helpful! I explained my situation and he was very informative and straight forward. I understood every step that SDR would take to try and recover my data. I received an email to state they were able to recover 99% of my photos. I was delighted! I am grateful to Eliot and the whole team at SDR. Thank you all!
Like all of our locations, our Nashville office is fully accredited with the Better Business Bureau. Our A+ rating with the BBB reflects a high level of compliance with their demanding standards.
BBB of Nashville Accredited Company with an A+ Rating
You can view the complete history of our A+ Rating and accreditation with the BBB of Nashville, including full documentation.
Unfortunately, Nashville computer users occasionally face hard drive failures, accidental file deletion, and other disaster scenarios. For many businesses, data loss means days of productivity losses. Reconstructing lost files can be costly or unrealistic, and even with proper backups, file loss can strike at any time. Contacting a professional data loss specialist right away will give you the best chance of a full data recovery. Nashville customers should call our office immediately to speak with one of our data loss specialists.
At Secure Data Recovery Services in Nashville, Tennessee, we specialize in data recovery, media repair, and other professional data services. We operate the world's best professional hard drive data recovery laboratory with a certified Class 10 ISO 4 Cleanroom and dozens of state-of-the-art data repair tools. By constantly researching new technologies, we give each case the best possible chance to fully recover data. Prospective Nashville customers can contact our 24/7/365 data recovery hot line today for a free media evaluation. When you need to quickly recover lost files, Secure Data Recovery Services provides results.
What to Do When Digital Media Fails
Never try to operate damaged media. You should immediately shut down hard drives, flash drives, and other devices as soon as you notice failure symptoms. Keep them powered off until you can get professional diagnostics from a certified provider of data recovery. Nashville residents should immediately give us a call to receive a free quote.
Dozens of different warning signs can precede media failure depending on the source of the damage.
Some of the most common symptoms include:
Clicking sounds and other unusual operating noises
Slow file operations
Bad sector errors
File corruption errors
Unintentional file deletion and accidental formatting
Signs of virus infection
Media not recognized when connected to computer
This is by no means a comprehensive list of failure symptoms. If you believe that your device is failing, contact our customer service team online or by phone right away to discuss your options.
Secure Data Recovery Services offers completely risk-free media evaluations for those looking for professional data recovery. Nashville clients will be pleased to learn that our engineers can analyze virtually any device, providing a full data recovery report with a price and turnaround estimate. We offer local pick-up and drop-off services through our office in Nashville. Hard drive data recovery is a time-sensitive issue, so it's important to have your device repaired as soon as possible.
Professional Data Repair from an Industry Leader
Data security is an important part of our business, and we hold certifications that show our commitment to consistent standards. Many of these standards directly affect Nashville businesses, and we are an exceptionally secure source for professional data recovery, RAID repair, and other hard drive repair services.
Secure Data Recovery Services holds a SSAE 18 Type II attestation and compliance certifications for HIPAA, FERPA, and PCI-DSS. We are also a certified General Services Administration (GSA) contractor, and we maintain state-of-the-art security systems with advanced encryption to protect your confidentiality.
Advantages of choosing Secure Data Recovery Services include:
Multiple service options for every budget
Advanced 24/7 emergency services
Dedicated hard drive data recovery facilities
Certified Class 10 ISO 4 Cleanroom
Numerous security credentials
A dedicated customer service team
No-recovery, no-charge guarantee
Secure Data Recovery Services provides the area with fast access to the best data recovery engineers in Nashville. RAID 5 data recovery, tape repair, excellent hard drive data recovery, and our overall success rate of 96 percent is what keeps us at the top of our field. To start a case, contact our customer service team today.