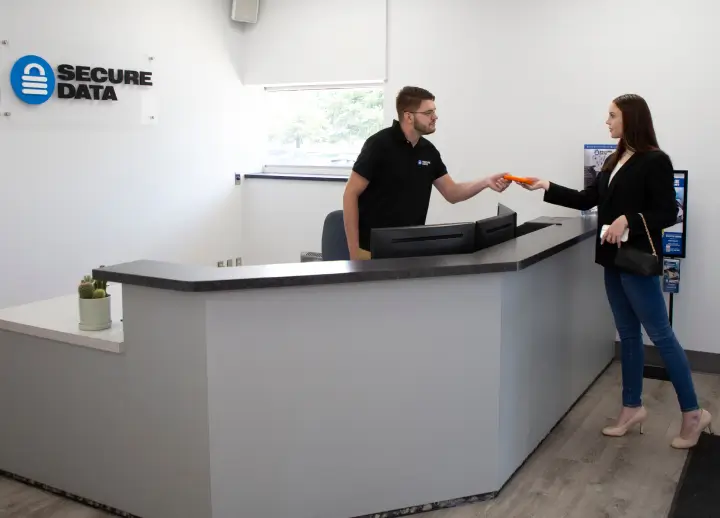 Certified Hard Drive Data Recovery Services in Memphis
Secure Data Recovery Services offers an assortment of advanced data recovery services in Memphis, Tennessee. With state-of-the-art technology and numerous security certifications, we offer the best resources for hard drive data recovery and RAID data recovery in Memphis.
As Tennessee's largest city, Memphis has a diverse metropolitan population of more than 1.31 million.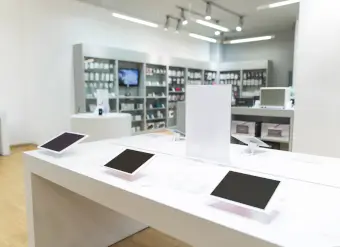 Secure Data Recovery Services
Emergency Services Available 24x7
Many local businesses depend on digital storage systems on a daily basis, and sudden data loss can have major ramifications for computer users in Memphis. Hard drive data recovery can be a daunting task, so choosing a trusted company is very important in this situation.
Expert Data Recovery Services
Secure Data Recovery Services is the authority in Hard Drive Recovery, SSD Recovery and RAID Recovery. Since 2007, our data recovery company has helped tens of thousands of individuals and businesses of all sizes successfully recover from every type of data loss scenario. We understand the importance of data in the modern world and with our Economy, Standard and Emergency Data Recovery Options and state-of-the art technology we are ready to get your lost data back right now.
Experience total piece of mind with a "No Data, No Recovery Fee" Guarantee.
What Can We Recover For You Today?
Memphis, TN Data Recovery Reviews
Jordan Huntley
Reviewed on Nov 17, 2022 | Memphis, TN
Excellent Representative!
What started as a frustrating issue was remedied by the service of Jonathan Nguyen at Secure Data Recovery. I was very satisfied with the guidance and hassle-free process that was provided to me. At each step I was informed with clear communication on what was happening next, and on top of that they were able to successfully recover the data I had lost on my failed 4TB hard drive! I would definite... Read Morely recommend this service to others and would specifically recommend Jonathan as the representative to assist them with their issue.
Grace Worthy
Reviewed on Oct 25, 2022 | Memphis, TN
Great Service and Successful Recovery!
I worked with Jonathan Nguyen was a pleasure to work with. He was easy to communicate with and quick to respond. The entire process of dropping my hard drive off locally to getting the restored data shipped back to me was stress free. I highly recommend!
Charles Silk
Reviewed on May 03, 2022 | Murfreesboro, TN
Fantastic service and flexible pricing
Val was able to assist with a fair price and consistently provided excellent communication through the entire process, start to finish. A+ experience with recovering my treasured data!!
Thomas Brown
Reviewed on Apr 12, 2019 | starkville, MS
Excellent and prompt communication. Highly recommended, so don''t hesitate to contact for your data recovery needs.
Trecie Williams
Reviewed on Mar 30, 2019 | Memphis, TN
I Knew My Data Was in Good Hands
Dr. Wright and the Secure Data Recovery Services Team were a pleasure to work with in attempting to recover my hard drive. They were gracious, patient, professional, efficient and specific in explaining the issues with my device. I knew my information was in good hands. Their customer service was top-notch, and I highly recommend them to anyone who needs to secure their most valuable data. - Treci... Read Moree Williams, Customer
Bob Blankenship
Reviewed on Feb 28, 2019 | Memphis, TN
Recovered Data from data drive
Secure Data Recovery services proved to be a great experience for me. I had an issue with a data drive and concerns of losing multiple years of data. Every step of the way, Fred Wright at Secure Data Recovery, went above and beyond to keep me informed and made this transaction a great experience. The data was recovered and they were very professional through the whole process. I'd definitely u... Read Morese their services again if needed in the future - and highly recommend them to anyone with data retrieval issues.
Highly Trusted Data Recovery Services
All of our locations are accredited with the Better Business Bureau, and our A+ rating reflects a commitment to exceptional customer interaction with every case.
BBB of Memphis, TN Accredited Business with an A+ Rating
The BBB issues company reviews to report accreditation levels and ratings. Our latest review details the standards that led to our top rating of A+.
Our teams have experience with hundreds of different file types and can safely repair hard drives, solid-state drives, and other sensitive devices at our fully outfitted facilities. We were the first data recovery company in Tennessee to establish a fully certified Class 10 ISO 4 Cleanroom, and our flexible service options give our customers an easy way to create effective disaster recovery plans.
Advantages of our Memphis data recovery services:
Support for all types of digital storage devices
Advanced technology and high success rates
24/7/365 emergency data recovery and media repair
A local Memphis data recovery office for faster service
No-data, no-fee guarantee for all data recovery cases
Secure Data Recovery Services offers free media diagnostics for all standard cases of data recovery. Memphis customers can contact us for an accurate price quote, a turnaround estimate, and an analysis of your media failure. There is no obligation to proceed with our services after receiving your quote. Call our expert customer service team today or go online to receive a free quote from a certified data recovery specialist.
What to Do When a Digital Storage Device Stops Responding
File loss affects thousands of computer users every year, but our data recovery services are performed by experienced professionals who have extensive experience with hundreds of common failure scenarios. As data recovery specialists offering hard drive repair services, we can safely treat physically damaged hard drives and virus damage, rebuild RAID arrays, and deal with hundreds of other types of data loss. By taking immediate actions to limit damage, you can greatly improve your chances to fully recover data. Prospective clients should contact us immediately for a risk-free estimate.
Some of the most common signs of data loss include unexpected error messages, unusual operating sounds, and power issues. As soon as you notice any symptoms that could indicate permanent media issues, you should turn your system completely off. Do not attempt to restore your files.
Never run data recovery software on a damaged device, as you might contribute to physical damage or logical overwrites. This will preserve your media in its original condition, limiting the damage. Write down a list of failure symptoms and contact a qualified data recovery provider for assistance.
Secure Data Recovery Services provides free price quotes for dozens of services and devices to our clients. RAID 5 data recovery, hard drive recovery, and data tape restoration are just a few of the services we offer. All of our professional services include our exclusive no-recovery, no-fee guarantee: If we do not recover your requested files, you will not pay any type of service charge.
Advanced Data Recovery Resources for Memphis
Secure Data Recovery Services has a staff of fully qualified data repair engineers, and we invest in new technologies to provide our clients with excellent results. We were the first provider to open a certified Class 10 ISO 4 Cleanroom, which protects sensitive device components during repairs, and our experts can treat any type of device without voiding media warranties. We also maintain strong security systems with advanced SSAE 18 Type II certified controls.
We hold a number of credentials, including:
HIPAA compliance certification
FERPA compliance certification
SAS 70 / SSAE 18 Type II SOC 1 certification
Class 10 ISO 4 Cleanroom certification
As an industry leader, Secure Data Recovery Services provides an exceptional set of solutions for Tennessee computer users in need of data recovery. Memphis customers will be happy to know that our local data recovery office has an exceptional overall success rate of 96 percent. We are also one of the only companies in the state with true 24/7/365 emergency services, and our teams can restore many systems in less than a day under this option. Contact our customer service team today to set up a new case or for more information.