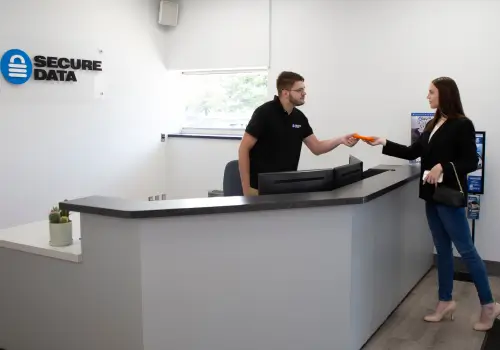 Data Recovery Services in Philadelphia - RAID, SSD & Hard Drive Recovery
We have supported Greater Philadelphia for years by successfully recovering data from failed SSDs, damaged servers, and broken hard drives. Our Frankford Avenue store, on the corner of East Montgomery Avenue, is across from Kensington High School, just a few blocks north of Fishtown.
Trust the experts for hard drive data recovery in Philadelphia with free diagnostics and our "No Data, No Recovery Fee" guarantee.
Our customers rate our services:
We Helped Thousands Get Their Lost Data Back.
With over 5,453 satisfied customers and growing, we are proud to provide outstanding customer experience and quality service that consistently exceed customer expectations.
View All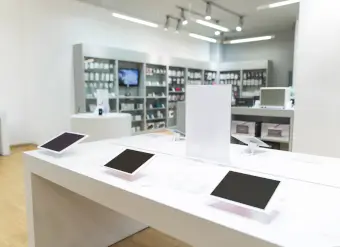 Secure Data Recovery Services
Emergency Services Available 24x7
Secure Data Recovery Near You
Need Philadelphia data recovery? We have several stores throughout the City of Brotherly Love and Delaware Valley, so you never have to look far for a data recovery location near you. Visit us on Juniper Street in Midtown Village, adjacent to City Center, a block south of Philadelphia City Hall.
We also serve Philadelphia's suburbs, including our Wayne store at 157 East Swedesford Road in the Gateway Shopping Center, just off U.S. Route 202. In Springfield, we have a place on Baltimore Pike, less than a mile north of Swarthmore College. You can also stop at our Swarthmore store on the corner of South Chester Road and Fairview Road. Or visit our Exton offices on West Lincoln Highway, near the junction with North Pottstown Pike, adjacent to Miller Park.
Philadelphia data recovery does not have to be complicated.
Call us or stop into one of our convenient locations to schedule a free consultation and receive a no-obligation quote.
Philadelphia Data Recovery Company
Secure Data Recovery Services is the authority in hard drive recovery, SSD recovery and RAID recovery. Since 2007, our data recovery company has helped tens of thousands of individuals and businesses of all sizes in Philadelphia and its surrounding suburbs successfully recover from every type of data loss scenario imaginable. We have seen your failure type before and our team understands the importance of data in the modern world. We're ready to recover your lost data with our flexible Economy and Standard data recovery services, or immediately with our Emergency data recovery option.
Recovery Services We Offer
In addition to hard drive recovery and RAID recovery, we specialize in complex data loss solutions for SSD drives and other NAND-based flash memory devices, iPhone and Android smartphones and mobile devices, network-attached (NAS and SAN) storage systems, and virtual machines.

Philadelphia, PA Data Recovery
Devan Jordan
Reviewed on Aug 28, 2023 | Philadelphia, PA
I really appreciate all the help Secure Data Recovery provided me. They were able to retrieve all the data off my external harddrive, which is great. And Scott, the representative I worked with was very communicative and helpful throughout the process.
Kate Rowan
Reviewed on May 15, 2023 | Croydon, PA
One of the best experiences ever!
I was beside myself when my external hard drive failed. I was recommended to Secure Data Recovery Services, and my email was barely done sending when Jake Gambatese responded. WE talked, came up with a plan and started the process of getting my hard drive evaluated. I always received quick responses from Jake and have recently received my information back. They were able to retrieve more then 99% ... Read Moreoff what I thought would be lost forever. This is a great company and Jake is the best.
Michele Beachler
Reviewed on Mar 07, 2023 | Newtown Square, PA
Excellent customer service
I spoke with Scott on the phone and he was patient with fielding my many questions, and knowledgeable and clear in his responses. Very professional.
Alan Doering
Reviewed on Oct 27, 2022 | Southampton, PA
Service was professional and quick. After checking first list of recovered files I found several directories missing. On follow up I believe they got better than 90%. I'm happy!
Vinh Dang
Reviewed on Apr 15, 2022 | Philadelphia, PA
Amazing help fully transparent
Eric and his team were very helpful, communicative, and transparent every step of the way in terms of data recovery and service. Really appreciate all their help and would highly recommend. Amazing support from Eric D. Especially!
Tonya Richardson
Reviewed on Mar 31, 2022 | Wilmington, DE
Scott, Thanks for Great Follow-Up
Come to find out, I live many states away from Scott''s location. I was in an absolute panic because I bent my USB with ALL of my work on it for a current consultation gig. I found SDR using Google, as no local service providers (I''m in Delawre), popped up on top of my search results. Scott took my call, dealt with my panic and explained how SDR could be of assistance, even far away. My heart... Read More rate slowed, adreneline stopped pumping and I felt like, "Ok, this can be addressed." I ended up finding a local company to help me, but a few days later, Scott reached out to me, all the way from Ohio, just to be sure I was all good and/or understood how to forward my drive to him for diagnostics. I appreciated that very much. Thanks for great customer service in my time of absolute panic! -TRR
Why Choose Secure Data Recovery In Philadelphia?
Certified and Verified Secure
Transparent Process
Trusted and Guaranteed Results
Secure Data Recovery Services operates in world-class facilities that undergo regular SSAE 18 SOC 1, SOC 2, and SOC 3 audits to verify the integrity of all cybersecurity management control systems. This means that your data is protected at every stage of the recovery process.
Each of our Lab facilities also has a certified Class 10 ISO 4 cleanroom. This specialized environment provides state-of-the-art filtration to remove potentially harmful airborne particulates that could damage the sensitive internal components of storage devices.
Free Data Recovery Quote
We intimately understand all data loss scenarios and will exhaust all options technologically possible to reunite you with your lost data as quickly as possible. When you choose Secure Data Recovery Services, you get the most credentialed professionals in the industry.
Service times and exact pricing for a successful recovery always depend on the specific damage to the storage, which is why we offer free, no-risk diagnostics with every standard service.
Our quotes consist of:
Price for successful recovery
Time estimates for the job
Key information about the events that led to data loss
Call 215-599-7224 to speak to a data recovery expert 24x7.