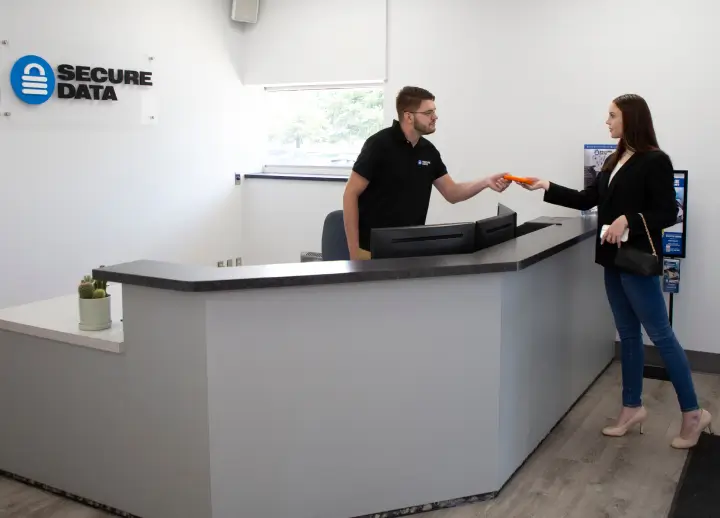 Data Recovery in Milwaukie, OR
Recovering data from a failed HDD, SSD, or RAID has never been more convenient for residents of Milwaukie, OR. Our store on Southeast Main Street, east of Milwaukie Bay Park, is ready to address your needs.
Do not let data loss become permanent. Trust the professionals for hard drive data recovery in Milwaukie, OR. We offer free consultations and guarantee our results.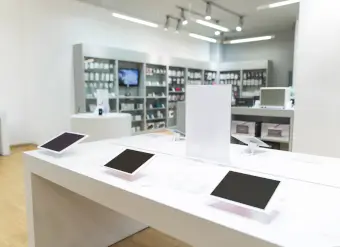 Secure Data Recovery Services
Emergency Services Available 24x7
Nicknamed the "Dogwood City of the West," the city of Milwaukie, OR is home to over 20,000 people. Is it situated on the banks of the Willamette River and Highways 224 and 99 East run through its borders. Their recently constructed Downtown life includes dining, shopping, theaters, and arts-related events that happen on an annual basis.
Secure Data Recovery Near You
Are you looking for data recovery services in Milwaukie, OR? In addition to the above location, we have a place in Portland on Southwest 5th Avenue, across the street from the Roseland Theater, within walking distance of North Block Parks.
Milwaukie, OR data recovery is just a call or visit away.
Milwaukie, OR Data Recovery Company
Secure Data Recovery Services is the authority in hard drive recovery, SSD recovery, and RAID recovery. Since 2007, our data recovery company has helped tens of thousands of individuals and businesses of all sizes in Milwaukie, OR and the surrounding areas successfully recover from every type of data loss scenario imaginable. We have seen your failure type before and our team understands the importance of data in the modern world. We're ready to recover your lost data with our flexible Economy and Standard data recovery services, or immediately with our Emergency data recovery option.
What Can We Recover For You Today?
Milwaukie, OR Data Recovery
Anna Evelyn
Reviewed on May 25, 2019 | Portland, OR
I got 3tb of data back from a damaged RAID array!
I had two hard drives that had been part of a Synology RAID array whose filesystem crashed. Because of the proprietary filesystem Synology uses, I was very skeptical that I could get my data back (even though the drives themselves were fine) - everything was jumbled up when I tried to recover the data myself. Thanks to SDR and Jeremy''s help, all my files are back, organized as they had been! I go... Read Moret 3TB of data back, and they even price-matched a competitor''s quote. I''m very satisfied and while the process was expensive, especially since I had already spent a lot of money on a RAID array to avoid such a situation, it was worth it to get years of files back.
Janet Tseng
Reviewed on Mar 27, 2019 | Portland, OR
The agent Scott Moses was very responsive and assumed responsibility to answer all my questions and requests. He was very kind to offer all the backup drive options as well as answering all my various questions and inquiries. They got my data back successfully and all the processes can be done over online systems except for the initial drive drop off. Highly recommended.
Alex Ewah Pflaum
Reviewed on Sep 07, 2018 | Lake Oswego, OR
Saved my 2TB WD Hardrive.
After having a Data Recovery company in Germany fail to recover my data, and do so with unfortunately poor customer service, Having someone like Scott Moses take up my case was an absolute breathe of fresh air. He was quick to answer any and all questions I had, whether it be by telephone or email. I was walked through all the steps, and the company was entirely transparent with me throughout the ... Read Moreentire process. Ultimately, most of my data was recovered, which was the best case scenario given the severity of damage done to my hard drive. I would recommend Scott and his team to anyone that has found themselves in a real tight bind over data loss.

Cheers.
Why Choose Secure Data Recovery in Milwaukie, OR?
Certified and Verified Secure
Transparent Process
Trusted and Guaranteed Results
Secure Data Recovery Services operates in world-class facilities that undergo regular SSAE 18 SOC 1, SOC 2, and SOC 3 audits to verify the integrity of all cybersecurity management control systems. This means that your data is protected at every stage of the recovery process.
Each of our Lab facilities also has a certified Class 10 ISO 4 cleanroom. This specialized environment provides state-of-the-art filtration to remove potentially harmful airborne particulates that could damage the sensitive internal components of storage devices.
For more than a decade, the engineers at Secure Data Recovery Services have built a reputation as the most reliable provider of professional data recovery in the industry. Our expert team maintains a documented 96% successful recovery rate.
We maintain partnerships with every major digital storage manufacturer to ensure our custom solutions never threaten any existing product warranties. We also invest heavily in research and development to keep pace with rapidly evolving digital storage technology.
Free Data Recovery Quote
We intimately understand all data loss scenarios and will exhaust all options technologically possible to reunite you with your lost data as quickly as possible. When you choose Secure Data Recovery Services, you get the most credentialed professionals in the industry.
Service times and exact pricing for a successful recovery always depend on the specific damage to the storage, which is why we offer free, no-risk diagnostics with every standard service.
Our quotes consist of:
Price for successful recovery
Time estimates for job
Key information about the events that led to data loss
Call 503-755-1966 to speak to a data recovery expert 24x7 and schedule your free data recovery consultation with a no-obligation price quote.