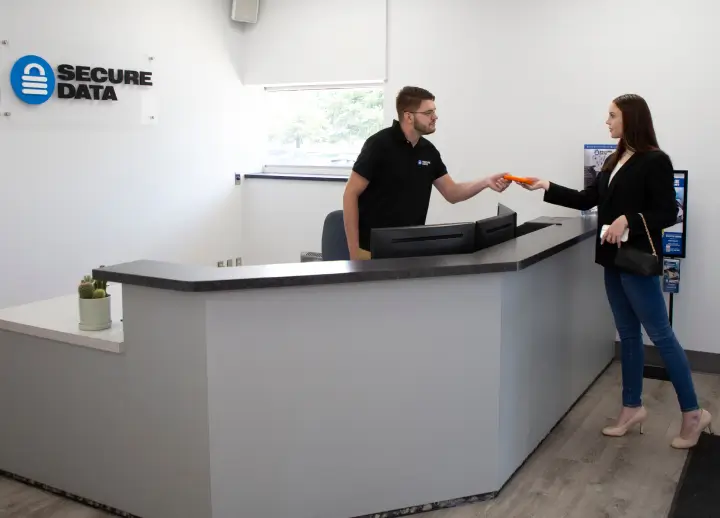 Certified Hard Drive Recovery in Bend, Oregon
Secure Data Recovery Services in Oregon offers data recovery and media repair through our office in Bend. Whether you need to recover files from a damaged hard drive, damaged mobile device, a fire-damaged RAID array, or any other type of digital device, we provide reliable results with excellent recovery rates and fast turnarounds.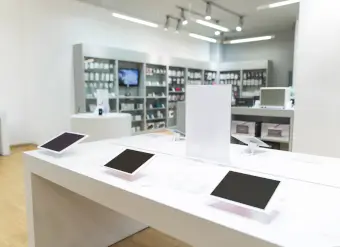 Secure Data Recovery Services
Emergency Services Available 24x7
Expert Data Recovery Services
Secure Data Recovery Services is the authority in Hard Drive Recovery, SSD Recovery and RAID Recovery. Since 2007, our data recovery company has helped tens of thousands of individuals and businesses of all sizes successfully recover from every type of data loss scenario. We understand the importance of data in the modern world and with our Economy, Standard and Emergency Data Recovery Options and state-of-the art technology we are ready to get your lost data back right now.
Experience total piece of mind with a "No Data, No Recovery Fee" Guarantee.
What Can We Recover For You Today?
Kashea Kilson-Anderson
Reviewed on Aug 02, 2017 | Portland, OR
It's like a part of myself was recovered.
Two years ago, I accidentally broke my hard drive. The hard drive contained numerous music that would have been quite a task to get back as well as personal writings that were irreplaceable. The idea that I would not longer have access to this data was depressing to say the least and I feared I would never again be able to DJ or share my writings with a broader audience.

Luckily I was ... Read Moreput in contact with Frederick from Secure Data Recoveries. I explained my situation to him and he said that it was totally possible to recover the data on my hard drive. He offered my a very reasonable payment plan and reassured me that the possibility of a successful data transfer was very high.

Frederick was right! When I received my hard drive, all of my writings were in tact and the vast majority of my music was accessible and played just fine.

I cannot fully express the joy and gratitude I feel knowing that this important part of my life is now back where it belongs thanks to Secure Data Recoveries.
Cutting-Edge Technology for Any Situation
Secure Data Recovery Services' recovery expertise applies to hard drives, RAID arrays, USB flash drives, hybrid drives, memory cards, SIMs, tape, DVRs, SAN/DAS storage, servers, virtual servers, databases, desktops, laptops and mobile devices. We employ Apple Mac Certified technicians and are approved by major hardware manufacturers and vendors.
Our company led the recovery industry by installing Class 10 ISO 4 Cleanrooms. In addition to investing in state-of-the-art technologies, we also develop our own state-of-the art proprietary tools based on our years of experience for special cases and to enhance our overall recovery effectiveness.
Business Capabilities You Can Trust
We maintain hard-earned certifications of our business practices:
GSA Approved Contractor
D&B Verified Business
TRUSTe Policy Verified
Better Business Bureau A+ Accredited
No. 1 Ranking for Data Recovery by Top Ten Reviews
First-Class Data Security and Confidentiality
Our commitment to customer data security starts with our SOC 1® and SOC 2® Under the Guidance of SSAE 18 Security Certifications, DoD-grade encrypted networks and stringent facilities controls including 24-hour video surveillance. Confidentiality of the most sensitive data is assured by our compliance with EU-US Privacy Shield and PCI-DSS standards.
See Us First for Free Media Assessments
Secure Data Recovery Services Authorized Partner Locations across the nation offer free, quick media evaluations so you have a handle on your data loss situation and are equipped to make an informed decision on how to proceed.
Each evaluation includes a detailed list of recoverable data, a report on media condition and choices regarding time and cost to recover this data including our emergency 48-hour service. Every case carries our No-Recovery/No-Cost guarantee.
Call Now - 1-800-388-1266 - for Data Recovery Help
Our courteous, knowledgeable customer care team is ready 24/7/365 to take your call, answer your questions and initiate a no-risk, no-cost case evaluation. While you are on the phone, ask about our additional professional data services: data migration and media conversion.