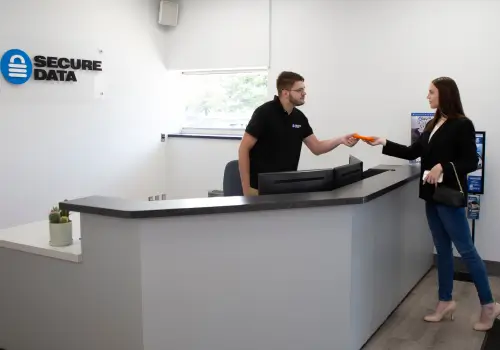 Data Recovery Services in Tulsa - RAID, SSD & Hard Drive Recovery
Secure Data Recovery offers fast and secure data recovery services in Tulsa, OK. Tulsa is home to several notable museums and over 100 beautiful parks. Tulsa's great culture is what drives so many people here, making it the second largest city in Oklahoma. A city this big needs to have a place they can turn for data recovery services. Secure Data Recovery is proud to serve the residents of Tulsa, OK and it surrounding areas. Data loss situations are unexpected and should be handled immediately to prevent further data loss. If your experiencing a data failure call Secure Data Recovery today for a free diagnostic.

Our customers rate our services:
We Helped Thousands Get Their Lost Data Back.
With over 5,329 satisfied customers and growing, we are proud to provide outstanding customer experience and quality service that consistently exceed customer expectations.
View All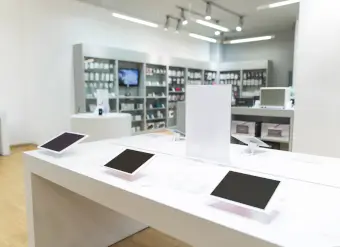 Secure Data Recovery Services
Emergency Services Available 24x7
Our professional engineers are all Mac certified technicians meaning, they can work on all of your Apple products. They also have decades of experience with data recovery. Some of the most common types of data recovery cases our team in Tulsa, OK works with daily are: hard drive failure, server failure, accidental deletion, RAID failure, corrupt files, and more.
Expert Data Recovery Services
Secure Data Recovery Services is the authority in Hard Drive Recovery, SSD Recovery and RAID Recovery. Since 2007, our data recovery company has helped tens of thousands of individuals and businesses of all sizes successfully recover from every type of data loss scenario. We understand the importance of data in the modern world and with our Economy, Standard and Emergency Data Recovery Options and state-of-the art technology we are ready to get your lost data back right now.
Experience total piece of mind with a "No Data, No Recovery Fee" Guarantee.
What Can We Recover For You Today?
M. L. ADAMS
Reviewed on Sep 29, 2020 | Tulsa, OK
When my external hard drive was accidentally dropped on a tile floor and quit working, I was crushed. Almost all of our family photos were stored on there. All of my work files were stored on there as well. I began to panic. With a little research I found Secure Data Recovery. From my first phone call Chris M walked me through every step. He reassured me and gave me peace of mind that my informat... Read Moreion was in good hands. I had a lot of questions and he took the time to answer me at each part of the process. I was thrilled that they were able to recovery all of my data! Now that I have my data back, I truly do have peace of mind!
Keek Riddle
Reviewed on Aug 05, 2020 | Broken Arrow, OK
Elijah was so helpful and answered all of my questions. He responded quickly to my emails. I highly recommend using Secure Data Recovery.
Brett Nelker
Reviewed on Jul 19, 2020 | Acworth, GA
Elijah Robinson was great!
Elijah did a wonderful job of keeping me informed along the entire process. He didn''t try to price gouge me or give me any false information. This was one of the more positive customer service experiences I''ve be a part of. Thank you, sir!
Amanda Richey Bolding
Reviewed on Sep 06, 2018 | Edmond, OK
My external hard drive crashed that had 10 years of pictures on it from our wedding day pictures, to the birth of our children, and to everyday life. I was devastated! The recovery of those pictures wasn't something you could put a price on. What a blessing it is that technology has advanced to the point of being able to recover photos. Secure Data Recovery was a breeze to work with and Rob wa... Read Mores very informative every step of the way. I knew my pictures were in good hands. I wouldn't hesitate to use them again, but I think I have learned my lesson and will always have my pictures in two places.
Alana Dackiw
Reviewed on Feb 06, 2018 | Okmulgee, OK
Quickly figured out exactly what was wrong with my hard-drive
Les Tucker
Reviewed on Mar 07, 2016 | Edmond, OK
I was satisfied with the service of the agent I worked with, Mitchell Moore. He responded promptly to all of my questions and even helped me unzip the file with my data. So glad that it was not lost.
Some of Our Certifications Include:
Certified Mac Technicians
GSA Approved Contractor
TRUSTe Verified
Class 10 ISO 4 Cleanrooms
Top Ten Reviews No. 1 Gold Ranking for Data & RAID Recovery
D&B Verified
EU-US Privacy Policy Certified Company
Flexible Service Options
We understand that our customers need their data recovered right away. Our flexible service options allow customers to pick a plan that works best for them. We even offer expedited and emergency services so our customers can quickly get their data back and continue business as usual, minimizing the amount of downtime.
Service Options:
Remote File System Recovery
Same Day Emergency Services
24/7 Customer Support
Online Case Monitoring Tools
Risk-Free Data Recovery Evaluations
And More
Contact our knowledgeable customer support team in Tulsa, OK today to begin your risk-free evaluation. They are available 24 hours a day, 7 days a week for your convenience. Our team can assist you with reducing further risks of data loss by giving you step by step instructions on how to manage your device. Call 1-800-388-1266 to get started today.