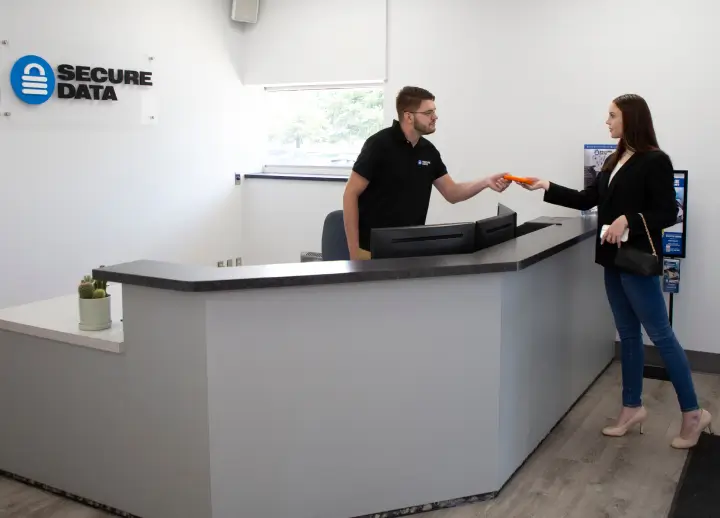 The True Data Recovery Experts in Fuquay-Varina, NC
When data loss strikes, you can lose anything from your personal documents to a company's financial portfolio. Whether it's personal memories or millions of dollars potentially lost, you'd want to get that precious data back and return things to normal. With a 96% success rate, you can count on Secure Data Recovery to be the ones to get the job done!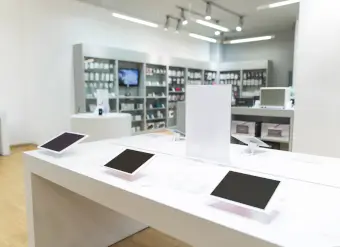 Secure Data Recovery Services
Emergency Services Available 24x7
Seated in southern Wake County, the town of Fuquay-Varina was based on agriculture but the community has since grown thanks to both an increased real estate market as well as being close to the Research Triangle Park area, where three large research universities are situated. These days, residents of the town of 30,000 get to enjoy attractions such as the Splash Pad waterpark and the beautiful Carroll Howard Johnson Environmental Park. Data loss could easily cause a great enough disruption to what should be a fun day. But with a call to Secure Data Recovery, the recovery process is efficient and your data will be returned as quickly as possible.
Expert Data Recovery Services
Secure Data Recovery Services is the authority in Hard Drive Recovery, SSD Recovery and RAID Recovery. Since 2007, our data recovery company has helped tens of thousands of individuals and businesses of all sizes successfully recover from every type of data loss scenario. We understand the importance of data in the modern world and with our Economy, Standard and Emergency Data Recovery Options and state-of-the art technology we are ready to get your lost data back right now.
Experience total piece of mind with a "No Data, No Recovery Fee" Guarantee.
What Can We Recover For You Today?
Fuquay-Varina, NC Data Recovery Reviews
Treyvon Davis
Reviewed on Aug 18, 2020 | Garner, NC
My irreplaceable lost memories were replaced!
I was so impressed with Secure Data Recovery. I thought I had lost some important photos, videos, and digital projects that I could never replace. Secure Data Recovery recovered EVERYTHING on a 4 TB drive, which is an insane amount of information. Jake Gambatese was with me every step of the way from start to finish. Jake provided transparency, professionalism, and courtesy and provided regula... Read Morer updates and rapid responses to all my emails to alleviate the stress. I would recommend Secure Data Recovery to anyone.
Scott Simerly
Reviewed on Nov 27, 2019 | Fuquay-Varina, NC
Excellent Service and Work
I want to compliment Chris McMacken on the support and keeping me advised of the data recovery of my damaged drive. He was most helpful explaining all the process steps this would go through and when I could expect to get my restored data. He and Secure Data Recovery delivered on their promise.
Santiago Aguilar
Reviewed on Nov 18, 2019 | Fuquay-Varina, NC
Elijah, the technician who helped me with my broken external drive, was a great professional to work with. I could tell he made the effort to go above and beyond his line on duty. He provided great service and I was able to recover all my data which was a great relief. I would recommend this service and this technician to other people 100%. Great job!
Andrew Crannell
Reviewed on Aug 29, 2019 | Cary, NC
Elijah Robinson was great at answering my questions in a timely manner. They were able to recover lots of lost data. I would highly recommended.

Thanks
Andrew
We Give Only Amazing Customer Experiences
Data loss doesn't run on a clock. It can be when you're just sitting in the office or when you're having dinner with a loved one. That's why our customer service is always open 24/7, ready to help when you need us. When you send us your media directly or by using one of our convenient drop-off locations, we'll give you a risk-free diagnostic evaluation along with a price quote at no obligation. When you choose Secure Data Recovery, our goal is to give you the most stress-free experience possible.
We take data recovery seriously, enough so that we'll use every means possible to get your data back. Our certified engineers are always learning the latest in data recovery to keep up to date. But should your data prove unrecoverable, we can assure you that no one else can get it back. But then you also won't have to pay for the recovery service fee. That's our "no data, no recovery fee" guarantee.
The Most Knowledgeable Experts in the Industry
With every certification we earn, our certified engineers stand taller and stand out among the rest. We're the industry-leaders when it comes to setting the golden standard for data recovery. With our state-of-the-art Class 10 ISO 4 Cleanrooms, we maximize the chances for a successful recovery by minimizing airborne particles while we work on your media. Our SSAE 18 Type II certification ensures that your data privacy will be kept safe. Here are some of the other certifications we have that keep us at the top:
FIPS 140-2 Level 3 Data Handling Practices
GSA Approved Contractors
EU-U.S. Privacy Shield Certification
SAS 70 Audit Compliance
PCI Security Standards
Keep Data Loss Away in Fuquay-Varina, NC
While data loss can catch a lot of people by surprise, there are signs of impending data loss. Listen closely, and you might catch your hard disk drives making strange grinding noises. If your programs and apps are crashing a lot, that could be a warning sign. If your computer is randomly disconnecting your peripheral devices, that too could be a symptom of data loss closing in.
Should you catch any of these symptoms of approaching data loss, don't wait for things to get worse. Call us at 1-800-388-1266 and let Secure Data Recovery help keep your digital life on track.