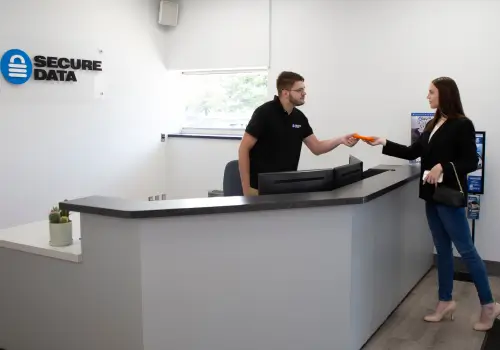 Data Recovery Services in Ypsilanti - RAID, SSD & Hard Drive Recovery
Data loss can be unpredictable. It can strike when you least expect, leaving you without important files or even costing your business millions. That's why it is vital to have a data recovery solution that you can count on. With a 96% success rate, you can bet the award-winning team at Secure Data Recovery is the solution you've been waiting for to save your data and get it back in your hands.
Our customers rate our services:
We Helped Thousands Get Their Lost Data Back.
With over 5,329 satisfied customers and growing, we are proud to provide outstanding customer experience and quality service that consistently exceed customer expectations.
View All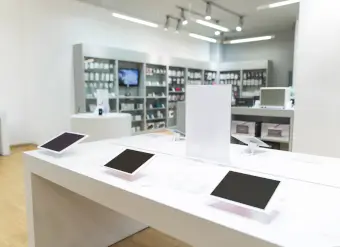 Secure Data Recovery Services
Emergency Services Available 24x7
Ypsilanti is the home of Eastern Michigan University and the center of automotive industry for almost a hundred years. Now, the city of 20,000 plays host to attractions such as Automotive Heritage Museum, with some of their largest employers being Eastern Michigan University and General Motors Co. But whether you're a resident enjoying a trip to the Michigan Firehouse Museum or a prospective student visiting the university, your day doesn't need to be interrupted by data loss. With Secure Data Recovery, you can put a stop to data loss before it gets away with your data.
Expert Data Recovery Services
Secure Data Recovery Services is the authority in Hard Drive Recovery, SSD Recovery and RAID Recovery. Since 2007, our data recovery company has helped tens of thousands of individuals and businesses of all sizes successfully recover from every type of data loss scenario. We understand the importance of data in the modern world and with our Economy, Standard and Emergency Data Recovery Options and state-of-the art technology we are ready to get your lost data back right now.
Experience total piece of mind with a "No Data, No Recovery Fee" Guarantee.
What Can We Recover For You Today?
Ypsilanti, MI Data Recovery Reviews
Boris -
Reviewed on May 22, 2023 | Bloomfield Hills, MI
From start to finish, the entire process was smooth and efficient, thanks to dedicated account rep Jonathan Nguyen.

He was knowledgeable and throrough in answering all my questions, providing valuable insights and recommendations based on my specific needs.

What impressed me the most was the promptness of the support, going above and beyond to ensure my concerns are addresse... Read Mored.

Overall, the customer service I received was exceptional in every aspect.
James Sarkis
Reviewed on Nov 13, 2019 | Hazel Park, MI
Outstanding Customer Service provided throughout the recovery process
Eli (Customer Service Representative) was always available to field and answer any questions or concerns that arose during this time.
Excellent work...
Abby Pace
Reviewed on Nov 06, 2019 | Clinton Township, MI
Great service from Chris McMacken
I had a crashed external hard drive and was looking for a better price than what I was offered at a different company. Chris contacted me immediately and offered me a better price and was very informative. Unfortunately for me, my drive couldn't be recovered. It wasn't easy news to hear but Chris was very polite and kind about it. I would recommend this company to anyone needing data recovery with... Read More fast, friendly service! I never write reviews but my experience made this worth my while.
Patrick Eakin
Reviewed on Oct 21, 2019 | ferndale, MI
I am completely satisfied with the process. Every step they took was communicated to me. I have everything back which I am very pleased about. I only have one criticism. I wish there was a greater selection of hard drives to choose from. I have specific specs i need for the data that was returned to me so I purchased the cheapest one Secure Data had to offer, but I will still need to purchase a ha... Read Morerd drive myself. Other than that, its was a perfectly smooth transaction. Nothing unexpected.
Leading the Competition in Qualifications
Our remarkable success record is thanks to the consistent work we perform for every one of our customers. With our many certifications, every job is held to the same stringent standards every time. Our Class 10 ISO 4 Cleanrooms provide every piece of media with the right environment that keeps air particles to a minimum, giving you the best chance for a successful recovery. Your data privacy is also paramount to us, and our SSAE 18 Type II Certification means that your privacy will be strictly protected. Thanks to our tradition of excellence, we're even GSA Approved Contractors, making us a preferred choice amongst government clients and customers.
Award-winning Customer Service
Data loss can be a burden upon anyone, both individuals and businesses. But whenever it happens, we aim to make the data recovery process as easy as possible for you. When you first send us your media, whether directly or through one of our convenient drop-off locations, we'll give you a risk-free diagnostic evaluation as well as a price quote at zero-obligation.
A big part of our success comes from how thorough our data recovery methodology is. With the help of our R&D department, we not only look for new ways to recover from current media but even ways to recover data from media that's soon to reach the market. By staying on the cutting-edge of data recovery, we can do everything possible to get your data. In fact, if somehow your data proves unrecoverable, we can promise you that no one can get it back. But then you also won't have to pay for the recovery service fee. That's our "no data, no recovery fee" guarantee.
Your Data is Always Worth Saving in Ypsilanti, MI
There are all sorts of ways that data loss can affect your media, it comes with having all kinds of devices in this age of technology. Whether it's the forces of nature or a malfunction that grows with time, here are some of the ways that data loss can happen:
A malicious virus infects and corrupts your files
Bad RAID rewrites
Accidental deletion or replacement of a file
While data loss comes in all shapes and sizes, Secure Data Recovery is the only data recovery solution you need. Call us at 800-388-1266 and retrieve your files today!