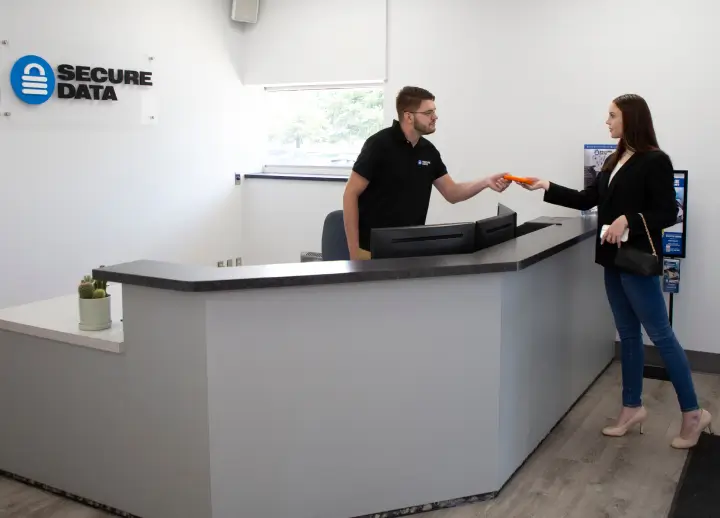 Top-Rated Data Recovery in Sterling Heights, MI
When the people of Sterling Heights need to recover their lost pictures, work files, and videos, they turn to Secure Data Recovery. Our engineers have decades of experience working with all devices and operating systems including Windows, iOS, Linux, Unix, and more. We have a96% success rate in recovery and will perform every possible recovery method to ensure your data is saved.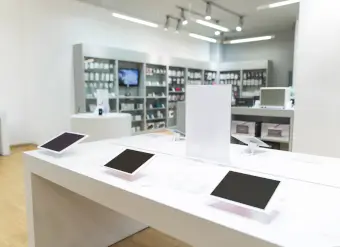 Secure Data Recovery Services
Emergency Services Available 24x7
Sterling Heights is a suburb of Detroit with a population of around 130,000 people. Travelers drive through the city using one of the two main roadways: Van Dyke Avenue and Route 59. The city is home to many greenspaces like Dodge Park and Freedom Hill County Park. IN addition, it is home to the General Motors Heritage Center, a museum displaying an array of classic cars. Whether you are a tourist or a resident enjoying what Sterling Heights has to offer, data loss shouldn't ruin your day. Sterling Heights is classified as one of the safest cities in Michigan and with Secure Data Recovery, you can be sure your data will be just as secure.
Expert Data Recovery Services
Secure Data Recovery Services is the authority in Hard Drive Recovery, SSD Recovery and RAID Recovery. Since 2007, our data recovery company has helped tens of thousands of individuals and businesses of all sizes successfully recover from every type of data loss scenario. We understand the importance of data in the modern world and with our Economy, Standard and Emergency Data Recovery Options and state-of-the art technology we are ready to get your lost data back right now.
Experience total piece of mind with a "No Data, No Recovery Fee" Guarantee.
What Can We Recover For You Today?
Sterling Heights, MI Data Recovery Reviews
Akhil Ganesh
Reviewed on Aug 02, 2020 | Troy, MI
Quick, Excellent, Profesional
When I lost my files, I was pretty much convinced that I was cooked. Chris was a thorough professional and answered any questions I had immediately. Every single price was explained to me thoroughly in invoices and the new hardware I got sent might be better than what I sent in to get repaired! Would highly recommend his service to anyone, and Chris''s help in the process was a big reason why.
Theresa Evens
Reviewed on Dec 17, 2019 | Sterling Heights, MI
Elijah Robinson is a superhero!
Elijah was nothing but diligent and helpful during my data recovery process from the first contact to making sure my back-up drive was delivered to my satisfaction. He also was able to help me determine a budget and keep on track with regular updates. I would highly recommend. Thank you!!
Abby Pace
Reviewed on Nov 06, 2019 | Clinton Township, MI
Great service from Chris McMacken
I had a crashed external hard drive and was looking for a better price than what I was offered at a different company. Chris contacted me immediately and offered me a better price and was very informative. Unfortunately for me, my drive couldn't be recovered. It wasn't easy news to hear but Chris was very polite and kind about it. I would recommend this company to anyone needing data recovery with... Read More fast, friendly service! I never write reviews but my experience made this worth my while.
Patrick Eakin
Reviewed on Oct 21, 2019 | ferndale, MI
I am completely satisfied with the process. Every step they took was communicated to me. I have everything back which I am very pleased about. I only have one criticism. I wish there was a greater selection of hard drives to choose from. I have specific specs i need for the data that was returned to me so I purchased the cheapest one Secure Data had to offer, but I will still need to purchase a ha... Read Morerd drive myself. Other than that, its was a perfectly smooth transaction. Nothing unexpected.
Certified Service
As the most certified data recovery company in the industry, Secure Data Recovery works to exceed industry standards. We have earned a variety of certifications like SSAE 18 Type II certification, which offers the highest levels of security throughout the recovery process. Complex recovery cases are worked on in our Class 10 ISO 4 Cleanrooms, which limit the number of dust particles in the air to keep your device from experiencing further damage.
Our environment is so impressive, we are even GSA Approved contractors to work with government-level clients. In addition, we are the only data recovery company that returns your data on FIPS 140-2 Level 3 Validated data storage for total security.
A+ Customer Service
When you choose Secure Data Recovery, you get out 24/7 customer service, a free diagnostic evaluation, and our "no data, no recovery fee" guarantee. After you send in your damaged media through one of our nationwide drop-off locations or by using a prepaid FedEx shipping label, our engineers will perform diagnostics on your device. We offer a no-obligation price quote and estimated turnaround time.
We offer a variety of service levels including an emergency service with an average 48-hour turnaround time. Customers can even check the progress of their recovery case by visiting our convenient online customer portal. We have the most advanced tools in the industry and will try every means possible to retrieve your files. If for some reason your data is unrecoverable, you won't have to pay the service fee. That's our "no data, no recovery fee" guarantee.
Failure Scenarios for Media in Sterling Heights
No matter what type of failure your device has experienced, our engineers have experience with both physical and logical failures Some of the possible causes of hard drive failure and other media damage include:
Fire and water damage
Computer virus
Power surge
Accidental deletion
And more
If your digital device has failed due to one of the scenarios above or another reason, call Secure Data Recovery to get your data back. We are available 24/7 at 1-800-388-1266.