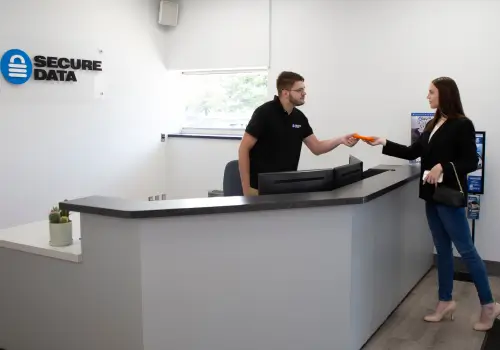 Data Recovery Services in Kalamazoo - RAID, SSD & Hard Drive Recovery
Data loss can mean the loss of precious family albums, your pivotal business proposal, or possibly everything on your device. But losing your data never means it has to be gone forever. With the right data recovery solution, your life can be returned to normal, just the way it was before. That solution is Secure Data Recovery.
Our customers rate our services:
We Helped Thousands Get Their Lost Data Back.
With over 5,469 satisfied customers and growing, we are proud to provide outstanding customer experience and quality service that consistently exceed customer expectations.
View All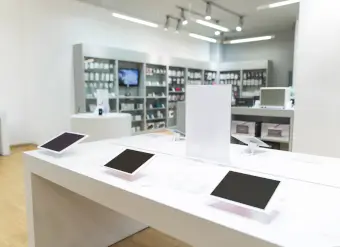 Secure Data Recovery Services
Emergency Services Available 24x7
Not too far from either Chicago or Detroit, the city of Kalamazoo, MI has gone from being a fertile agricultural center to being the birthplace of the famous Gibson Guitar and the Checkers Motors Company. In this city of 76,000, residents and tourists alike enjoy shopping at the Kalamazoo Mall, the first outdoor shopping mall in the nation. Other attractions include the Air Zoo Aerospace & Science Museum and the beautiful Kalamazoo Nature Center. But whether you're looking for outdoor or indoor fun, data loss should never be there to ruin it. With Secure Data Recovery, you can make sure it doesn't!
Expert Data Recovery Services
Secure Data Recovery Services is the authority in Hard Drive Recovery, SSD Recovery and RAID Recovery. Since 2007, our data recovery company has helped tens of thousands of individuals and businesses of all sizes successfully recover from every type of data loss scenario. We understand the importance of data in the modern world and with our Economy, Standard and Emergency Data Recovery Options and state-of-the art technology we are ready to get your lost data back right now.
Experience total piece of mind with a "No Data, No Recovery Fee" Guarantee.
Recovery Services We Offer
Kalamazoo, MI Data Recovery Reviews
Robyn Richardson
Reviewed on Apr 13, 2023 | Kalamazoo, MI
With Secure Data Recovery, and specifically Scott McMacken, they patiently answered all my questions. His communication was excellent. The price was higher than we''d hoped, but they are offering a quality service. Bonus they also turned it around quicker than I was expecting which was appreciated.
Olive Yanilla
Reviewed on Aug 19, 2022 | Kalamazoo, MI
Secure Data Recovery did an amazing job and they were able to recover 99.97% of my data. Scott McMacken was a great case manager. He responded quickly and was very patient with answering all my questions. He really went the extra mile and provided us with top notch customer service. I would definitely recommend Secure Data Recovery and working with Scott!
Lucas Schiller
Reviewed on Jan 05, 2022 | Kalamazoo, MI
Responsive Support and Competitive Pricing
Secure Data had faster than normal service for assessment of my hardware. Days instead of weeks. Good communication and very quick to correspond even when I was slow to reply. After doing my research with the competition Secure Data also gave a good estimate for hard drive repairs.
Benjamin Manting
Reviewed on Apr 27, 2021 | Kalamazoo, MI
Secure Data Recovery did everything I asked in a timely manner. Their communication was excellent. The price was quite high, but they are offering a quality service.
Austin Perry
Reviewed on Feb 07, 2021 | Kalamazoo, MI
Eric D. was incredibly helpful and expedient! He was able to secure all my data, and at a reasonable cost. He even provided a free flash drive for more convenience. Highly recommend!
Jonathan Borsand
Reviewed on Jan 18, 2021 | Huntington Woods, MI
Results delivered. The process was smooth. The company is professional. The help - Elijah Robinson - was knowledgeable, explained everything to me, kept me informed each step of the way, and followed up to keep me on track when appropriate. I could not ask for a better experience.
100% Grade Customer Service
We strive to make the data recovery process as easy and stress-free as possible. When you contact our 24/7 customer service, we'll offer you a risk-free diagnostic along with a no-obligation price quote.
Our certified engineers are best-in-class in the industry. That's because they're always staying updated on the latest techniques in data recovery. Furthermore, they are trained to work with every operating system and media, including Mac computers. Our data retrieval process is so exhaustive, if somehow your data proves unrecoverable, we can guarantee you that nobody can get it back. But you also won't have to worry about paying the recovery service fee. That's our "no data, no recovery fee" guarantee. If you're a student at Western Michigan University, you can also qualify for a 10% student discount.
The Most Certified for the Job
Our certifications are how we assure our customers that we are a company of incredibly high standards. We keep our practices transparent by posting all of our certifications and attestation reports on our website. Our state-of-the-art Class 10 ISO 4 Cleanrooms give us an edge by keeping harmful particles to a minimum while we work on your media. Your data privacy is also assured thanks to our SSAE 18 Type II certification. Have an Apple device? No fear, our engineers are also Mac Certified Technicians, making us the perfect go-to for your Mac data recovery needs.
Your Data Deserves the Best in Kalamazoo, MI
The causes for data loss are manifold. From hard disk drives to solid-state drives and even small flash drives, there's no media that isn't susceptible to data loss. Here's a few examples of what can cause harm to your valuable data:
Accidental damage, such as dropping or electrical events
Trying to use a hard disk drive that's physically damaged
Malignant virus infections corrupting or destroying data
Whatever the cause of your data loss case, our specialists can help. Don't settle for less, choose the best in the industry and call us at 269-210-8099.