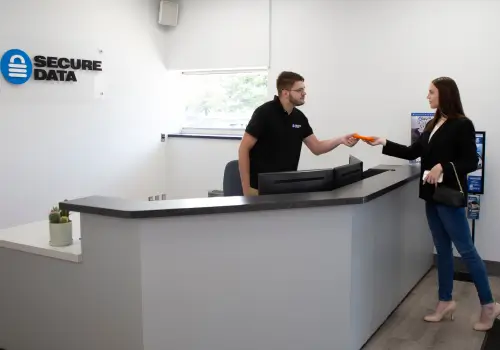 Data Recovery Services in Boston - RAID, SSD & Hard Drive Recovery
Recovering data from a failed HDD, SSD, RAID, or other storage device has never been easier for residents of Greater Boston. Our downtown store is located at 243 Washington Street, near the intersection with Court Street, around the block from the Old State House, in the heart of historic Boston.
We provide total peace of mind with unmatched expertise and a "No Data, No Recovery Fee" guarantee.
Our customers rate our services:
We Helped Thousands Get Their Lost Data Back.
With over 5,331 satisfied customers and growing, we are proud to provide outstanding customer experience and quality service that consistently exceed customer expectations.
View All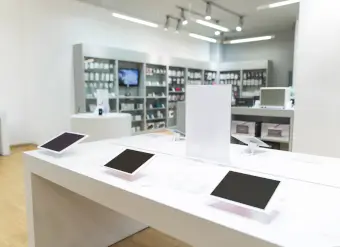 Secure Data Recovery Services
Emergency Services Available 24x7
The engineers at Secure Data Recovery have successfully recovered tens of thousands of failed devices and are certified with the most industry-specific certifications of any data recovery company. We will exhaust every option technologically available to successfully resolve the data loss situations for our Boston customers.
Secure Data Recovery Near You
Looking for professional data recovery in Boston? In addition to the above location, we have a store at 1 Marina Park Drive, on the corner of Northern Avenue, near the Institute of Contemporary Art and Fan Pier Park.
We have multiple locations throughout Greater Boston as well. We have a Middleton store at 149 South Main Street, near the intersection with Fuller Pond Road, in Boston's northern suburbs. Residents of Franklin and Norfolk County can visit us at 205 East Central Street, on the corner of Chestnut Street, down the street from the Horace Mann Plaza.
Boston data recovery is within reach.
Call now or stop into one of our stores to start a case and reclaim lost data.
Boston Data Recovery Company
Secure Data Recovery Services is the authority in hard drive recovery, SSD recovery and RAID recovery. Since 2007, our data recovery company has helped tens of thousands of individuals and businesses of all sizes in Boston and its surrounding areas successfully recover from every type of data loss scenario imaginable. We have seen your failure type before and our team understands the importance of data in the modern world. We're ready to recover your lost data with our flexible Economy and Standard data recovery services, or immediately with our Emergency data recovery option.
What Can We Recover For You Today?
In addition to hard drive recovery and RAID recovery, we specialize in complex data loss solutions for SSD drives and other NAND-based flash memory devices, iPhone and Android smartphones and mobile devices, network-attached (NAS and SAN) storage systems, and virtual machines.
Boston, MA Data Recovery Reviews
Richard Mcfarland
Reviewed on Sep 26, 2023 | Belmont, MA
My experience with Secure Data Recovery Services and Jacob Medina was excellent. Jacob was extremely helpful throughout the process and answered all of my questions promptly. I would certainly use Secure Data Recovery again to resolve my data recovery issues.
Mary Powers
Reviewed on Feb 21, 2023 | BOSTON, MA
Great followup and results
Jonathan Nguyen was so helpful. From staying in contact with me after my initial call to them, even when I originally went with another recovery service who was unable to get my data, to answering all my nervous questions about pricing and process and prompting me when i needed it.
I would have lost an incredible amount of data, going back years both personal and business, that was irreplac... Read Moreeable and would have caused alot of sadness and hardship if lost. I am so relieved and would recommend this group highly.
Nikki Hawkins
Reviewed on Nov 10, 2022 | Middleboro, MA
I''m so beyond happy with my experience with Secure Data Recovery, my rep Timothy Rutan was a pleasure to work with. He originally quoted me a few months ago and explained the process thoroughly, after I finally gathered the funds necessary he continued to work with me promptly this past month and was super communicative the whole time. I was able to get back nearly all of my files off an external... Read More harddrive that I surely thought were lost forever. I will certainly use them in the future if I ever run into this issue again and I encourage all others to as well!
Ryan Shoup
Reviewed on Oct 25, 2022 | Chelmsford, MA
Eric Dvorin did a great job guiding through the process. Everything went well.
Julie Ryan
Reviewed on Sep 10, 2022 | Boston, MA
Elliot from Secure Data Recovery saved the day
I am family photographer in the midst of "busy season" When I realized my SD card was not reading I panicked. How will I tell a mother who just got her 4 little girls all dressed and camera ready that I lost the images. I called Secure Data and Elliot was on the other end of the line with a helping hand and smooth guidance. This was my first time going through a process like this and he was amazin... Read Moreg to work with. He answered all of my questions and did not make feel like I didn''t know what I was doing (I didn''t!)

Elliots professionalism, kindness and promptness was everything I needed and more. Could recommend Secure Date Recovery (and Elliot enough!)
Morgan Maydew
Reviewed on Aug 16, 2022 | Cambridge, MA
Very Responsive and Helpful!
Daniel from Secure Data Recovery was very responsive and answering my questions in a very easy to understand way. My data was able to be accessed and returned to me in a very timely manner and the majority of my documents were able to be recovered. They even helped me when I had issues with my Fedex shipment returning my drive.
Why Choose Secure Data Recovery In Boston?
Certified and Verified Secure
Transparent Process
Trusted and Guaranteed Results
Secure Data Recovery Services operates in world-class facilities that undergo regular SSAE 18 SOC 1, SOC 2, and SOC 3 audits to verify the integrity of all cybersecurity management control systems. This means that your data is protected at every stage of the recovery process.
Each of our facilities also has a certified Class 10 ISO 4 cleanroom. This specialized environment provides state-of-the-art filtration to remove potentially harmful airborne particulates that could damage the sensitive internal components of storage devices.
Secure Data Recovery Services' facilities in Boston have accreditation with the Better Business Bureau and maintain an A+ business rating. Your complete satisfaction is our mission. We strive to deliver the highest quality of service for every data recovery case.
BBB of Boston Accredited Company with an A+ Rating
Boston's business community looks to the BBB to verify fair dealings and a history of best practices. Our complete company review from the BBB shows our compliance with all of their service standards, and details our top rating with the organization.
For more than a decade, the engineers at Secure Data Recovery Services have built a reputation as the most reliable provider of professional data recovery in the industry. Our expert team maintains a documented 96% successful recovery rate.
We maintain partnerships with every major digital storage manufacturer to ensure our custom solutions never threaten any existing product warranties. We also invest heavily in research and development to keep pace with rapidly evolving digital storage technology.
Free Data Recovery Quote
We intimately understand all data loss scenarios and will exhaust all options technologically possible to reunite you with your lost data as quickly as possible. When you choose Secure Data Recovery Services, you get the most credentialed professionals in the industry.
Service times and exact pricing for a successful recovery always depend on the specific damage to the storage, which is why we offer free, no-risk diagnostics with every standard service.
Our quotes consist of:
Price for successful recovery
Time estimates for the job
Key information about the events that led to data loss
Call 617-595-4783 to speak to a data recovery expert 24x7 and schedule your free data recovery consultation with a no-obligation price quote.