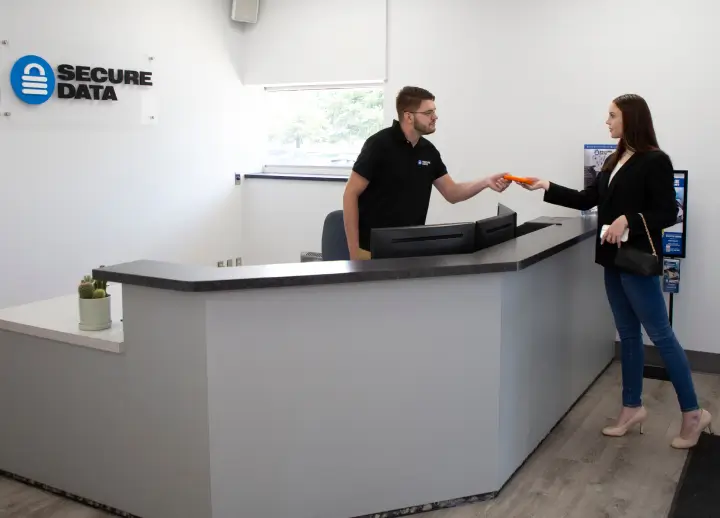 Data Recovery Services in Palos Park - RAID, SSD & Hard Drive Recovery
Secure Data Recovery provides Palos Park, IL and the surrounding areas with top of the line data recovery services. No matter if you are in Orland Park, Oak Lawn, Hammond, or even Joliet, our team of highly trained engineers can recover your data for you.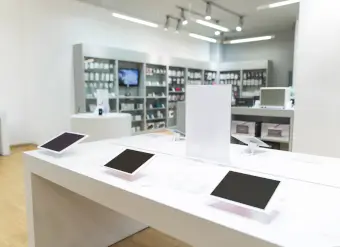 Secure Data Recovery Services
Emergency Services Available 24x7
Whether you have a RAID 5 Array that has a damaged drive or an HDD with scratched platters, our engineers in Palos Park, IL will disassemble, repair, and recover your data. No need to stress about your failed drive. Contact Secure Data today to get your risk free case started.
Expert Data Recovery Services
Secure Data Recovery Services is the authority in Hard Drive Recovery, SSD Recovery and RAID Recovery. Since 2007, our data recovery company has helped tens of thousands of individuals and businesses of all sizes successfully recover from every type of data loss scenario. We understand the importance of data in the modern world and with our Economy, Standard and Emergency Data Recovery Options and state-of-the art technology we are ready to get your lost data back right now.
Experience total piece of mind with a "No Data, No Recovery Fee" Guarantee.
What Can We Recover For You Today?
Palos Park, IL Data Recovery Reviews
Alexander Meyer
Reviewed on Nov 05, 2018 | Lake Bluff, IL
I never in my wildest dreams expected that I would have to ever use a data recovery service. If I had to do it all over again, I would choose Secure Data Recovery. I felt extremely lucky to work with Scott Moses in the process because without him I would have probably made the mistake of going with a different company. SDR was able to complete a job that I am sure no other company would have do... Read Morene. My external hard drive took an unfortunate fall onto the floor, leaving it with significant platter damage and several other failures. SDR's ability to recover 99.92% of my files (yes, almost 100%) was an incredible feat. Scott not only took the time to explain the process to me, but he proactively updated me and was incredibly responsive during the whole process. The contents of this hard drive were extremely important and irreplaceable. Photos, videos, and memories of my son Parker, who passed away at 6 days old, were on this hard drive. These were the only memories we had of him with his surviving identical twin brother. If we could not recover these, then we would have had nothing, and I mean NOTHING. My wife's music recordings were additionally on this hard drive, which could have been lost. I will be eternally grateful to SDR for the rest of my life for saving the only memories of my son. SDR is additionally lucky to have an individual like Scott working for them as well because without speaking to him from the very beginning, I would have sent my drive to another company and not had these same results. Thank you so much from the bottom of my heart!!
David Shearer
Reviewed on Oct 30, 2018 | CHICAGO, IL
Brett Olsen & SDR are the best in the business!!
A super important HD of mine got formatted on accident and it needed to be recovered asap! I called all around to find a company to help me fix my issue and got greeted by nothing but snooty and money driven companies.

Then called Sercure Data Recovery, I was greeted by a professional that just wanted to help me with getting my data back to me. We went through all the in''s & out''s o... Read Moref how the process works to recovery data and was treated with a honest, friendly and wanting to help human on the other end of the phone.

Well i did choose SDR and got all my data recovered, so i want to thank the Sercure Data Team and most importantly i want to thank Brett Olsen, who helped me step by step all the way through till the end.

Brett, I appreciate your time!

Thanks SDR!
Velina Manning
Reviewed on Jul 16, 2018 | Palos Park, IL
Excellent, service - Tears of joy!
my heart was so heavy to find out that the hard drive was damaged that held a video from the 10 year heart transplant celebration I gave ky husband before we could even view it. All the family and friends who attended and special tributes, words of encouragement and expressions could never be duplicated. I was literally ill after spending 6 months checking with tons of services to see if they co... Read Moreuld recover the files on the drive with no success. Then A coworker told me to check out SecureData Inc. From start to finish their service was totally unlike the other companies I had dealt with. They assigned me a Id # and a dedicated service specialist Rob Anderson. Rob was excellent in walking me through the process, keeping me up to date on progress and working with ne on the fees.. Where other services could not recover the disk and files, Secure Data fully recovered all the data and in a great timeframe. The video on the drive was priceless to ky family and we literally cried when we viewed it. Words cannot express my gratitude to Rob Anderson and the Secure Data team. You are the best and I highly and fully recommend you fir data recovery. May God Bless you for the work that you do and the luves that you touch.
Jason Frost
Reviewed on Dec 18, 2017 | Frankfort, IL
My case specialist was Nick T. and he was great to work with. He answered all the questions I had and kept me informed every step of the process. My hard drive crashed and they were able to recover 100% of my files.
Professional Data Recovery Services
For professional data recovery services in Illinois, count on Secure Data Recovery. No other data recovery company in the industry holds as many certifications as we do. We believe in protecting your information and providing excelling services and results.
Advantages of Choosing Secure Data Recovery
GSA Approved Contractor
Class 10 ISO 4 Cleanrooms
TRUSTe Verified
SSAE 18 Audited
Mac Certified Technicians
These are just some of the reasons to choose Secure Data Recovery for your hard drive recovery needs. We also offer a wide range of customizable data recovery services. So when our friends at Agnew Field Services experience a drive failure situation, they know they can count on Secure Data Recovery to provide the perfect solution and recover their data quickly.
Common Data Recovery Solutions In Palos Park, IL
Mac Data Recovery
RAID Array Recovery
Remote Server Data Recovery
Hard Drive Data Recovery
Many More
For fast and reliable data recovery services in Palos Park, IL, contact Secure Data Recovery today. We have flexible turnaround times, convenient pick-up and drop-off, free device diagnostics, online case monitoring, and 24/7 customer service. Call us today from more information.