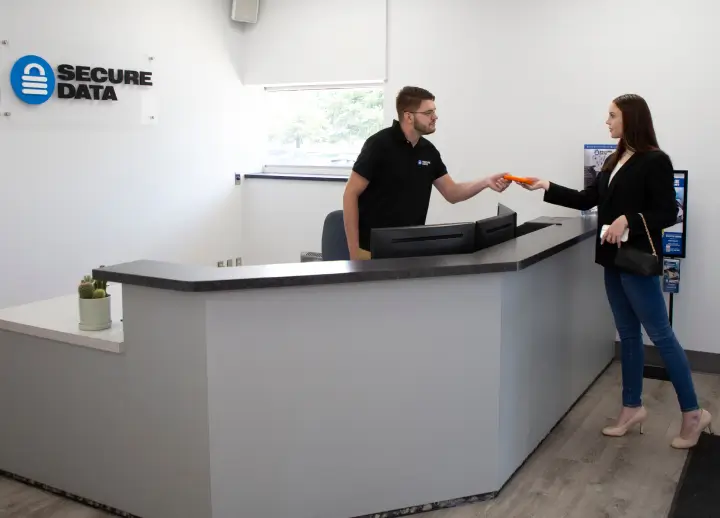 Data Recovery Services in Merrionette Park - RAID, SSD & Hard Drive Recovery
The engineers at Secure Data Recovery Services know devastating data loss can be for you or your business. That's why they exhaust every option technologically possible in creating custom solutions for hard drive recovery and RAID recovery. Our engineers and developers successfully recover data from every major HDD storage device, SSD, RAID array, flash-based memory system, iPhone/Android smartphone, and tablet computer. Our state-of-the-art data recovery labs include certified Class 10 ISO 4 cleanrooms that provide the industry standard in air filtration systems for the removal of airborne particulates that could damage your storage drive's sensitive internal components during invasive recovery operations. Looking for a trusted partner for professional data recovery in Merrionette, IL? Our expert staff can help with any data loss situation. Call us or drop by our local office for a free consultation.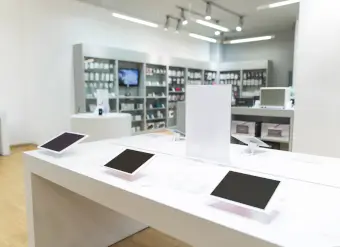 Secure Data Recovery Services
Emergency Services Available 24x7
Secure Data Recovery Services Locations Near You
Residents of Merrionette Park can visit us at our office in the Mount Greenwood area near Saint Xavier University. We also have locations to serve communities throughout the greater Chicago metro area, including two locations in Naperville near Frontier Park to the south and just west of Naperville North High School off State Highway 34, and in Palos Park on 131st Street and State Highway 45.
Expert Data Recovery Services
Secure Data Recovery Services is the authority in hard drive recovery, SSD recovery and RAID recovery. Since 2007, our data recovery company has helped tens of thousands of individuals and businesses of all sizes successfully recover from every type of data loss scenario. We understand the importance of data in the modern world. We're ready to recover your lost data immediately with our Economy, Standard, or Emergency data recovery options and state-of-the art technology.
What Can We Recover For You Today?
Merrionette Park, IL Data Recovery Reviews
Chris Segard
Reviewed on Feb 19, 2022 | Chicago, IL
Jake at Secure Data did a fantastic job!
Attentive, speedy and conscientious. Appreciate the excellent followup by Jake through the process of trying to figure out how to tackle my drive problem.
Saul Plambeck
Reviewed on Feb 10, 2022 | Chicago, IL
Great experience! I worked with Eric on getting data back from a blown external hard drive that went bad after a power surge. From friendly customer service, to getting all the details correct in a very fast turn-around, I am very impressed. All my files were brought back to life and this was a hard drive I had sitting around since 2010. Eric also honored the same quote I was given from a few year... Read Mores back when I initially started the process but did not move forward with at the time. Outstanding!
Steve Smith
Reviewed on Feb 08, 2022 | Chicago, IL
Eric Dvorin was very responsive. He listened to my concerns and responded immediately with a solution. It started as a bummer with a bad hard drive and ended on a good note. Well done.
Why Choose Secure Data Recovery Services in Merrionette Park?
Our expert data recovery engineers are the best-credentialed technicians in the industry and maintain a documented 96% success rate. We specialize in custom solutions to complex data loss situations for any device that stores digital information.
Every customer receives a free comprehensive diagnostic and no-obligation price quote that outlines the scope of work required for a successful recovery. We also guarantee our results. If we can't recover your data, you pay nothing. That's our "No Data, No Recovery Fee" pledge.
Data Security Is Essential to Data Recovery
We prioritize the protection of customer data from unauthorized access. That's why we undergo regular SSAE 18 SOC 1, 2, and 3 audits to verify the effectiveness of our cybersecurity management control systems. Your data is always protected at every stage of the recovery process.
We're also the only data recovery provider that can deliver your restored data on our own FIPS 140-2 Level 3 validated and hardware-encrypted SecureDrive and SecureUSB external storage drives. These devices provide the highest level of protection for your data at rest or in transit.
Call for a Free Estimate
We intimately understand all data loss scenarios and will exhaust all options technologically possible to reunite you with your lost data as quickly as possible. When you choose Secure Data Recovery Services, you get the most credentialed professionals in the industry and a documented 96% success rate. Call 800-388-1266 to speak to a data recovery expert 24x7.