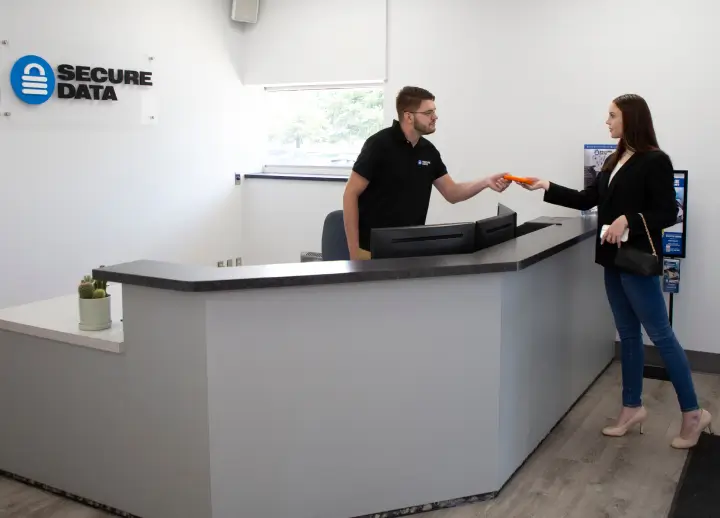 A Secure Data Recovery Provider in Boise, Idaho
Secure Data Recovery Services is Boise's most trusted provider for hard drive data recovery, RAID repair, data tape repair and other professional media services. We operate Idaho's only certified Class 10 ISO 4 Cleanroom, and by regularly investing in state-of-the-art technology, we deliver outstanding results for our clients.
Boise is the largest city in Idaho and one of the fastest-growing towns in the Untied States. The Boise metropolitan area has a relatively high concentration of technology and techrelated businesses, and data storage serves an important purpose for many Ada County computer users.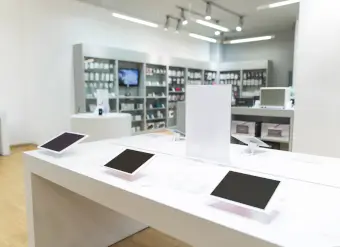 Secure Data Recovery Services
Emergency Services Available 24x7
Expert Data Recovery Services
Secure Data Recovery Services is the authority in Hard Drive Recovery, SSD Recovery and RAID Recovery. Since 2007, our data recovery company has helped tens of thousands of individuals and businesses of all sizes successfully recover from every type of data loss scenario. We understand the importance of data in the modern world and with our Economy, Standard and Emergency Data Recovery Options and state-of-the art technology we are ready to get your lost data back right now.
Experience total piece of mind with a "No Data, No Recovery Fee" Guarantee.
What Can We Recover For You Today?
Boise, ID Data Recovery Reviews
Karen Bell
Reviewed on May 01, 2023 | Hayden, ID
When our computer just died with no warning, I was devastated that we lost so many priceless photos of our children! After other options we tried failed, I''m so thankful for the expertise of Secure Data Recovery who was able to extract practically all our data from our hard drive.
Steve Ziebarth
Reviewed on Apr 21, 2023 | Boise, ID
Thank you Jonathan N. and SecureData!
Many thanks to SecureData and to Jonathan Nguyen for all their help and great communication in getting ALL our data restored! We were playing with fire with an older external drive, and sure enough it finally died on us. We couldn''t access hundreds of GB of family photos, documents, my wife''s business backups, and more. Jonathan was great at keeping us up to date and answering any questions I ... Read Morehad. Hopefully we won''t have to use them again for a long time, but if we do, we will definitely call Secure Data!
Brad Downs
Reviewed on Apr 14, 2023 | Boise, ID
Very Enjoyable Experience!
Thanks to my contact, Daniel, and really all the people that answered the phones when I called. The process was very simple, they gave me a great price when I had trouble with the original estimate. They recovered over 99% of the data on the hard drive and they did it faster than originally anticipated once I gave them the green light. I wish it had been 100%, but they did amazing. Every call was ... Read Morea pleasant experience, they took time to answer my questions and explain the process even the technical side when I asked! I never got the phone call run around. I would definitely recommend Secure Data Recovery for hard drive failures!
Kallan Briscoe Shira
Reviewed on Dec 03, 2019 | Grangeville, ID
Even though I wasn't able to get my drive fixed(due to it being a helium drive) I appreciated how well Chris communicated with me. He was personable and easy to talk to.

Thanks,
Kallan
Alan Baum
Reviewed on Nov 13, 2019 | Ashton, ID
My hard drive failed and Secure data Recovery my files back in good working order on an external hard drive. Elijah was good to work with. I would use again. Thanks!
Inga Baitis
Reviewed on Oct 24, 2019 | Missoula, MT
We sent our dead phone to Secure Data Recovery and they made it easy and convenient to recover our phone data. We were treated respectfully and efficiently. We will be happy to use their services if we are in need of data recovery in the future!
Our engineering teams can help you recover from virtually any type of unexpected media failure. Whether you cannot access files due to file corruption, physical hard drive failure or a virus attack, Secure Data Recovery Services has the technology and the credentials to provide fast access to your most important files. To get started, contact our customer service team today to set up a risk-free media evaluation.
What to Do When a Digital Storage Device Fails
Hard drives and other data storage devices can take on permanent damage when forced to operate in a failed state. At Secure Data Recovery Services, we treat hundreds of media failures each year, and we frequently handle cases that have sustained serious damage after an initial failure.
We strongly recommend disconnecting any device that shows symptoms of media damage. This will preserve your data in its original state and greatly improve your chances of a successful recovery.
Common failure scenarios for Boise computer users include:
Hard Drive Head Crashes and Other Failures
Issues during RAID Rebuild Procedures
Damage from Viruses and Other Malicious Programs
User Error and Accidental File Deletion
Software and Operating System Malfunctions
Electronic Damage
Fire, Water and Smoke Damage
Never use software to treat a media failure. Commercial data recovery programs can damage your files, and disk utilities can contribute to corruption and other problems. For the best results, keep your computer turned off until you can speak with an experienced data recovery specialist.
Secure Data Recovery Services is known for a strong commitment to research and development. Our engineering teams can treat virtually any media failure scenario effectively, regardless of operating system or other factors. We give Boise residents fast access to industryleading hard drive data recovery technology, and with free diagnostics and a full no recovery, no charge guarantee, we deliver dependable results.
Secure Hard Drive Data Recovery in Boise
You need a certified data recovery company that will take appropriate precautions when handling your files. Because our specialists use strict procedures to maintain compliance with all federal information privacy laws, you get peace of mind when using any of our data repair services.
We were the first provider to earn a SSAE 18 Type II security certification, and our engineers never void your warranty or put your media at risk when performing repairs. We specialize in hard drive data recovery, data tape repair and other highly specialized media services and offer an outstanding 96 percent data recovery success rate.
Other reasons to choose Secure Data Recovery Services:
24/7/365 Emergency Data Recovery Services
No Recovery, No Service Charge Guarantee
Online Tools for Fast Case Updates
Experienced Engineering Teams
Flexible Service Options
RAID Repair and Other Professional RAID Services
Data Recovery for All Devices, Operating Systems and File Types
When Boise businesses need a fast, reliable data recovery provider, they trust Secure Data Recovery Services. We have the nation's best hard drive data recovery laboratory, and with an overall success rate of 96 percent, we provide an outstanding way to restore any damaged file or data storage system. To set up a media evaluation or for more details on any of our services, call our 24/7 customer service team today at 1-800-388-1266.