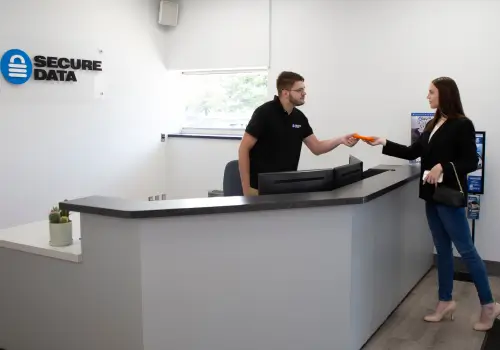 Data Recovery Services in Port Charlotte - RAID, SSD & Hard Drive Recovery
Secure Data Recovery offers the most reliable data recovery options in Cape Coral, FL. The people of Port Charlotte, Florida rely on the most trusted data recovery company when they experience data loss, which is why they turn to Secure Data Recovery. With a 96% success rate, we provide the people of Port Charlotte with a trusted recovery option for Androids and iOS devices, Linux systems, Windows, and all other operating systems.
Our customers rate our services:
We Helped Thousands Get Their Lost Data Back.
With over 5,319 satisfied customers and growing, we are proud to provide outstanding customer experience and quality service that consistently exceed customer expectations.
View All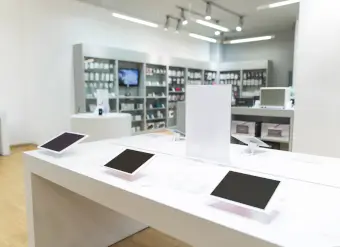 Secure Data Recovery Services
Emergency Services Available 24x7
Data Recovery Company in Port Charlotte, FL
Secure Data Recovery Services are the Port Charlotte hard drive recovery, SSD recovery and RAID recovery experts. Since 2007, our data recovery company has helped tens of thousands of individuals and businesses of all sizes in Port Charlotte successfully recover from every type of data loss scenario imaginable. We have seen your failure type before and our team understands the importance of data in the modern world. We're ready to recover your lost data with our flexible Economy and Standard data recovery services, or immediately with our Emergency data recovery option.
Experience total piece of mind with a "No Data, No Recovery Fee" Guarantee.
What Can We Recover For You Today?
Port Charlotte, FL Data Recovery
Paul Lambrix
Reviewed on Sep 06, 2023 | Port Charlotte, FL
Very helpful in navigating out of a bad situation. Everyone was friendly and well informed. I thought that I had lost years of data: photos, music, etc. It would have been a nightmare to have to re-rip several hundred CDs of music and then edit their tags; photos, etc. I am very happy with the job Secure Data Recovery did.
Marya Levintova
Reviewed on Apr 21, 2023 | Fort Myers, FL
I cannot say more about how prompt and responsive Scott was to our loss of data. Everything was taken care of very quickly. Highly recommend Secure Data Recovery and do ask for Scott when you call!
Misty Bair
Reviewed on Jan 18, 2023 | Monroe, NC
After dropping an external hard drive, I was worried I would not be able to get my data back. Fortunately, after talking with Scott, and the behind-the-scenes team working, they were able to walk me through the process and were able to make a full recovery of my data. Thanks!
Ricardo Flores Lozada
Reviewed on Sep 22, 2022 | Arcadia, FL
Recovery broken phone data
Excellent service, met my expectations, when I thought there was nothing I could do to recover important data from my destroyed cell phone they did it, great job
John Plappert
Reviewed on Jun 28, 2021 | Fort Myers, FL
Service Data Recovery Service
I would like to submit a glowing review of Timothy Rutan of 
Secure Data Recovery Service . 

My son had very sentimental data, images, and videos of his daughter on his computer,  His computer died.  We had bought the computer at Best Buy.  We took it in to their Geek Squad, but they said they would be unable to retrieve any data, images, or videos.  They recommended a retrieval c... Read Moreompany.  The Geek Squad mentioned that the retrieval could be costly.  But for my son, the data, images, and videos were irreplaceable. .So we searched the Internet for such a retrieval service, and, fortunately, we came across Secure Data Recovery Service .

We called them and Tim answered the phone.  What a godsend.   He had such a calming "don''t panic" attitude. Tim has been awesome.  He reassured us that they could work on it and, hopefully, retrieve from the hard drive what my son wanted.  It has been during the pandemic and my son, a videographer by profession, has had to work from home and had to take a 25% reduction in pay.  So Tim and I discussed a payment plan to both our satisfaction.  He gave us a fair price and we said, take your time.  So we agreed on a 3 month period paying the total cost in 3 payments.  We can''t wait to receive what Tim has been able to retrieve!

If you ever need such a retrievable service, by all means, call Secure Data Recovery Service, and ask for Tim!

A thoroughly satisfied customer!
Jennifer Nicole
Reviewed on Oct 31, 2018 | Zephyrhills, FL
I thought all was lost...
I thought all was lost after I tried to recover data from my Seagate hard-drive using a popular download program. I was absolutely crushed because losing the information on the hard drive would have been devastating. I was referred to Secure Data Recovery Systems by a friend who works in IT and whom I trust. Upon calling Secure Data, I talked to Chris, who had a wonderful calming demeanor and was ... Read Moreextremely knowledgeable. He walked me through the steps and contacted me several times to keep me updated during the process of recovering my data. I was thoroughly impressed with his customer service and I would highly recommend Secure Data Recovery Services.

Thank you, Chris! ;)
Top Rated Customer Service
Data loss can happen at any time and no one is ever prepared for an unforeseen device failure. Our customer service lines are open 24/7 to walk a Port Charlotte resident through the recovery process, or to start a case for them on the spot. We offer different service options to choose from that will fit your budget and timeline. We also offer an emergency service with an average turnaround of 48 hours. Our standard service comes with free diagnostics and every case we receive is covered by our no recovery, no fee guarantee.
Security Practices
We were one of the first in the industry to implement a Class 10 ISO 4 Cleanroom, which limits dust particles in the air, giving your device the best possible chance of a recovery. Our other security certifications include:
HIPAA compliant
Privacy Shield Certified
SSAE 18 Type II Certified
Apple Mac Certified Technicians
Our engineers have decades of experience and are constantly developing new methods to retrieve data from RAID arrays, hard drives, flash drives, and other physical media. Digital devices may fail at any moment and the best way to save your data is by taking immediate action. If your device is exhibiting failure signs such as grinding or whirring noises, physical damage, or isn't recognized by you computer, call a data recovery professional as soon as possible. Secure Data Recovery is glad to offer our expert services to the people of Port Charlotte. Call 1-800-388-1266 to start your risk-free case or submit a help request online.