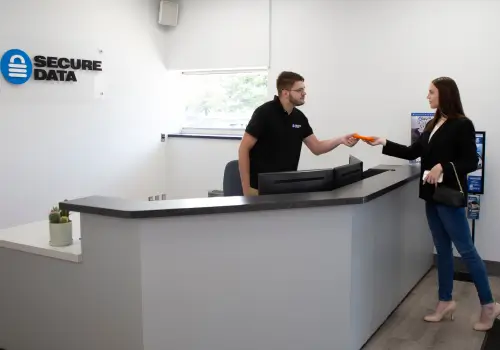 Data Recovery Services in Fairfield - RAID, SSD & Hard Drive Recovery
Secure Data Recovery can help the people of Fairfield, CT with all of their data recovery needs. Since 2007, our engineers have worked on hard drives, SSDs, RAID arrays, and more with an overall 96% success rate.
Our customers rate our services:
We Helped Thousands Get Their Lost Data Back.
With over 5,469 satisfied customers and growing, we are proud to provide outstanding customer experience and quality service that consistently exceed customer expectations.
View All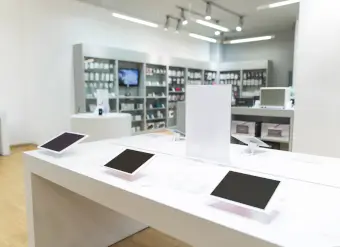 Secure Data Recovery Services
Emergency Services Available 24x7
Along the Gold Coast of Connecticut is the city of Fairfield. In addition to the Jennings Beach, tourists enjoy the historic district and Southport Harbor. The city is also home to Fairfield University and Sacred Heart University. Secure Data Recovery is glad to offer a 10% discount to students studying at those institutions.
Expert Data Recovery Services
Secure Data Recovery Services is the authority in Hard Drive Recovery, SSD Recovery and RAID Recovery. Since 2007, our data recovery company has helped tens of thousands of individuals and businesses of all sizes successfully recover from every type of data loss scenario. We understand the importance of data in the modern world and with our Economy, Standard and Emergency Data Recovery Options and state-of-the art technology we are ready to get your lost data back right now.
Experience total piece of mind with a "No Data, No Recovery Fee" Guarantee.
Recovery Services We Offer
Fairfield, CT Data Recovery Reviews
Carol Cass
Reviewed on Feb 27, 2023 | Stamford, CT
We recently used Secure Data Recovery to retrieve the data from a laptop. Scott McMacken was extremely professional and helpful, explaining all the options and the timeline throughout the job. I am pleased to report all the data was recovered. Thank you Scott.
Shervena Mcneil
Reviewed on May 11, 2022 | Bridgeport, CT
Quick and Efficient Service
My husband hard drive with all his songs failed and we could not get anyone to fix it or recover the songs. This company was able to and provide superior service and turn around time was quick. This was not a cheap service but well worth it. Thank you!
Jay Kubeck
Reviewed on Nov 12, 2021 | West Haven, CT
Responsive, professional and helpful
I was very happy with to work with Scott on a prospective project, he was courteous, knowledgeable and honest through the whole process. I wouldn''t hesitate to recommend him if a friend, family member or colleague needed Data Recovery services.
Shikhar Mittal
Reviewed on May 10, 2021 | Stamford, CT
Scott was readily available and easily reachable. He was extremely helpful and gave a clear picture of what the resolution to the data recovery issue was.
Timothy Curran
Reviewed on Nov 28, 2018 | Hartford, CT
Recovery of Data from Hard Drive
We had a hard drive from a PC that ran a scientific instrument that crashed. And no backup hard drive. Our experimental data needed to be recovered. Working with Secure Data Recovery, via representative Chris, helped us to quickly recover the seemingly lost data. This was a big help to our ongoing research.
Elena Serocki
Reviewed on Oct 11, 2018 | Mount Kisco, NY
When the hard drive of my Apple laptop crashed, I was afraid I'd lost hundreds of work-related documents, audio files and thousands of precious photographs. My daughter—who'd had a similar experience a couple of years ago—immediately recommended that I contact Secure Data Recovery for help. Fred Wright, a Data Recovery Specialist, answered my initial phone call and helped me through the entire pro... Read Morecess. He very clearly and patiently explained how they could help, how to send them my damaged hard drive, how long it would take, and how much the service would cost. He also provided other information about what I could expect over the next few weeks. Fred quickly followed up with emails and sent me the necessary forms to fill out, and told me not to hesitate to contact him with any questions or concerns.

When the company had finished retrieving my data, Fred quickly called to notify me that all of it had been recovered, and explained the different ways the data could be sent to me. He answered my many questions and returned my follow-up phone calls. After I received the data and my husband and I were looking to find it on the drive, Fred was there again to help us when I phoned him. Throughout the process, he was always extremely knowledgeable, patient, courteous and professional: we couldn't have asked for a better person to guide us. I definitely recommend Secure Data Recovery, which recovered all my data and operates with the utmost professionalism and confidentiality.

Highly Certified Recovery Practices
As an SSAE 18 Type II Certified Company, we are audited by a third party to ensure we meet industry standards. Our facilities include a Class 10 ISO 4 Cleanroom that limits the number of dust particles in the air, making it the ideal recovery environment to give your media the best chance at a full recovery. Our other certifications include:
HIPAA Compliant
PCI-DSS Compliant
TRUSTe Verified
GSA Approved Contractor
We even have FIPS 140-2 data handling practices to ensure data security even after your files leave the recovery lab.
Reliable Customer Service
Our customer service representatives are available 24/7 to explain the recovery process and answer any questions you may have. Every case we receive is diagnosed in the lab and our engineers provide a report with an estimated turnaround time and price point. Our standard service comes with free diagnostics and our 24-hour emergency service has an average turnaround time of 48 hours. We stand by our "no data, no recovery fee" guarantee and if we cannot retrieve your files, you can be sure that no other company will be able to.
Choose a Professional
When data loss strikes, your device may exhibit warning signs that it is failing. If your hard drive or other media is clicking, beeping, or has experienced physical damage, immediately power down the device to avoid further damage. Call Secure Data Recovery at 1-800-388-1266 for professional recovery services 24/7.