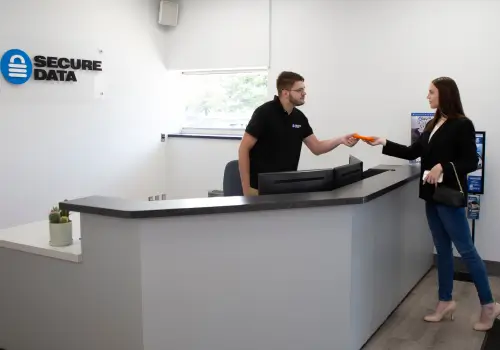 Data Recovery Services in Woodland Hills - RAID, SSD & Hard Drive Recovery
Data loss can be both costly and a large inconvenience to your daily life in Woodland Hills. That's why when you need to get your data back, it should be with a data recovery solution that boasts a high success rate and the expertise to handle your media. With Secure Data Recovery, you'll have a team on your side that has a 96% success rate and the skills to work with any media and operating system such as Windows, iOS, or even Linux.
Our customers rate our services:
We Helped Thousands Get Their Lost Data Back.
With over 5,469 satisfied customers and growing, we are proud to provide outstanding customer experience and quality service that consistently exceed customer expectations.
View All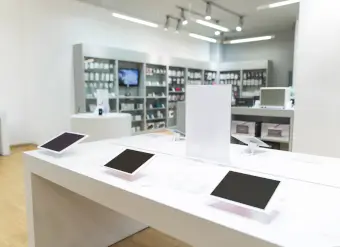 Secure Data Recovery Services
Emergency Services Available 24x7
Part of the San Fernando Valley, the people of Woodland Hills enjoy a close proximity to the metropolitan city of Los Angeles. The city's 67,000 residents get to enjoy attractions such as the Warner Center Park and the nearby Santa Monica State Beach. But what shouldn't be included with fun in the sun is data loss. With the certified specialists at Secure Data Recovery, you can make sure that data loss never gets in the way of the good times!
Data Recovery Company in Woodland Hills, CA
Secure Data Recovery Services are the Woodland Hills hard drive recovery, SSD recovery and RAID recovery experts. Since 2007, our data recovery company has helped tens of thousands of individuals and businesses of all sizes in Woodland Hills successfully recover from every type of data loss scenario imaginable. We have seen your failure type before and our team understands the importance of data in the modern world. We're ready to recover your lost data with our flexible Economy and Standard data recovery services, or immediately with our Emergency data recovery option.
Experience total piece of mind with a "No Data, No Recovery Fee" Guarantee.
Recovery Services We Offer
Woodland Hills, CA Data Recovery Reviews
Adrian Miller
Reviewed on Jan 05, 2022 | Northridge, CA
Elliot Fisher was exemplary in providing the information we needed to obtain the data recovery service in response to the emergency situation we experienced with a failing hard drive on a computer with business related reports which must be saved! He was patient in answering our questions and helping us through the process. Not to mention this had to be taken care of over the January 1 Holiday ... Read Moreweekend.

I would definitely recommend Elliot and SecureData Recovery to anyone in need of this service.
Bc Slais
Reviewed on Jun 22, 2021 | Topanga, CA
Give Jonathan Nguyen a raise and a new house.
This review is for the superlative help and service of Jonathan Nguyen, who should be given either a Nobel Prize or the CEOship of the entire Secure Data Recovery company if there be any justice in this world.

We had a broken hard drive. It would not mount. We could not extract the extremely important, irreplaceable, un-backed-up data from it. We were totally screwed.

Se... Read Morecure Data Recovery, and I imagine Jonathan Nguyen himself personally, dug into our destroyed drive and resurrected the data from it by some miracle doubtlessly identical to the one Christ used to re-animate Lazarus. I am informed that 100% of our data was able to be recovered. Fix yourself on that figure. 100%. There is no such thing as 100%, even in nature that ratio does not exist. Yet, Jonathan Nguyen managed to achieve this perfect number with regards to our precious data. Not a singly byte was lost.

As I type this, a brand new fresh hard drive (at no extra charge) is on its way back to me, containing every single molecule of the data we feared was entirely lost on our annihilated drive. The shipping, too, was covered at no extra cost.

To those in charge of such things: Please see to it that Jonathan Nguyen is over-adequately compensated for the miracles he works each day he shows up to his employment. His kind of talent and class cannot be bought these days at any price. So please recognise who you are dealing with, and treat him in a fashion commensurate with the immense value he brings to the Secure Data Recovery firm. Or else...
Alejandro Yordi
Reviewed on Feb 16, 2021 | Woodland Hills, CA
Great job on recovering all the info I had in my old hard drive. I thought I might not get back all of it, but Secure Data Recovery made it possible. Thanks Chris M.
Mr. Cereal'S Cereal Reviews
Reviewed on Jan 16, 2021 | Topanga, CA
After my first grader punched my Mac during homeschooling, and cracked the board, i went to these guys in a panic -- my entire life was on that Mac with only spotty backups. They not only retrieved the data, they got every last file, and did it quickly. My rep Eric Dvorin was a consummate pro and made sure everything was perfect before closing the casefile. These guys are indeed the best.
... Read More />Mark F
Steve Pfahler
Reviewed on May 29, 2020 | Calabasas, CA
Chris did an excellent job. He was timely, thorough, prompt, and fair. He recovered literally thousands of hours of work. I can''t say thank you enough.
Marcus King
Reviewed on May 27, 2020 | Los Angeles, CA
Jeff Hart is First-Class!
I had the pleasure of having Jeff Hart as my customer service representative and his service was nothing short of excellent. He showed great patience, care, and enthusiasm throughout our phone conversations. Even though he wasn''t working directly on my SSD, he answered all of my questions in detail and explained the process of data recovery and what I should expect as a first time customer. I wou... Read Moreld strongly recommend Jeff Hart to any future customers. You won''t regret it!
Service That's Committed to Your Satisfaction
We always put the customer first because we know how devastating data loss can be, especially when you lose precious memories or thousands of dollars of business data. When you choose Secure Data Recovery, we'll give you a risk-free diagnostic evaluation of your media along with a price quote at zero-obligation. No matter when data loss happens, our customer service will be there ready to help 24/7.
Through rigorous training and research, we're able to maintain our leading standards in data recovery. Our certified engineers are always learning the latest in data recovery techniques, so that they'll have every means possible to rescue your lost data. Meanwhile, our R&D researchers are hard at work to find not just more ways to save data from your current media, but even for the media that will be on the market in the near future. With such a thorough methodology, we feel confident that we'll recover your data. But if your data should prove unrecoverable, we can promise you that no one else can get your data back. Also, should that happen, you won't have to pay for the recovery service fee. That's our "no data, no recovery fee" guarantee. Are you studying at Los Angeles Pierce College? You could also qualify for our 10% student discount!
Consistent Success Through Skyscraping Standards
We lead the data recovery industry through our consistent success rates and recovery performance, all that's set by the many certifications that we worked hard to qualify and maintain. With our Class 10 ISO 4 Cleanrooms, airborne particles are kept to a minimum, which means keeping your media as safe as possible while we work on recovering your data. Our SSAE 18 Type II Certification then ensures that your data privacy will be strictly maintained. Here are some of our other certifications that keep us ahead of the rest:
FIPS 140-2 Level 3 Data Handling Practices
GSA Approved Contractors
PCI Security Standards
SAS 70 Audit Compliance
EU-U.S. Privacy Shield Certification
Your Digital Estate Deserves the Experts in Woodland Hills, CA
Data loss can be a messy thing, but that also means that data loss has a way of leaving tracks as it creeps towards your data. With enough vigilance, you can catch data loss in the act before it's too late. You might notice your peripheral devices acting up and not connecting to your computer or smartphone. Your hard disk drive might make strange grinding sounds. Have you noticed your programs and apps crashing a lot lately?
Catching any of these signs isn't the end for your data. By acting quickly, you can stop data loss in its tracks and keep your precious data where it belongs. Call us at 1-800-388-1266 and protect what's yours!