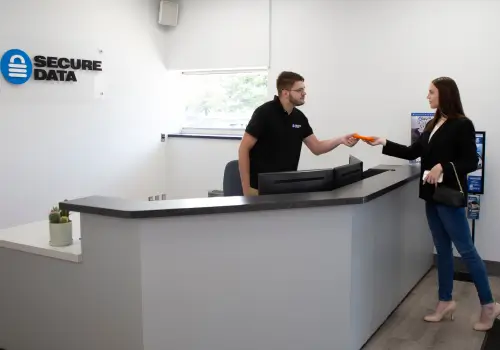 Data Recovery Services in Van Nuys - RAID, SSD & Hard Drive Recovery
From losing personal documents and family pictures to costing a company millions of dollars in damages, data loss wreaks havoc in the lives of people every day. That's why you need a data recovery solution that's not only reliable and efficient, but also available whenever data loss strikes. With a 96% success rate and 24/7 customer service, that solution is Secure Data Recovery!
Our customers rate our services:
We Helped Thousands Get Their Lost Data Back.
With over 5,320 satisfied customers and growing, we are proud to provide outstanding customer experience and quality service that consistently exceed customer expectations.
View All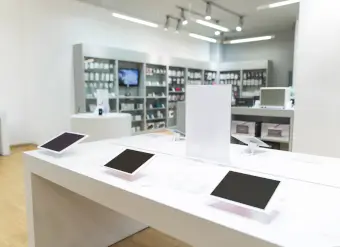 Secure Data Recovery Services
Emergency Services Available 24x7
Situated in the San Fernando Valley is the city of Van Nuys. Van Nuys is also the most populous neighborhood in San Fernando Valley, with 136,000 residents who call it home. It is also home to the renowned Sound City Studios, a studio where a number of big-name musicians have recorded, including Johnny Cash. But whether you're a resident enjoying the nearby Universal Studios Hollywood or a visitor coming through to check out the Warner Bros. Studio Tour Hollywood, data loss can throw a wrench into the wheels of fun. But with Secure Data Recovery, you can rest easy knowing that the trouble of data loss is only temporary.
Data Recovery Company in Van Nuys, CA
Secure Data Recovery Services are the Van Nuys hard drive recovery, SSD recovery and RAID recovery experts. Since 2007, our data recovery company has helped tens of thousands of individuals and businesses of all sizes in Van Nuys successfully recover from every type of data loss scenario imaginable. We have seen your failure type before and our team understands the importance of data in the modern world. We're ready to recover your lost data with our flexible Economy and Standard data recovery services, or immediately with our Emergency data recovery option.
Experience total piece of mind with a "No Data, No Recovery Fee" Guarantee.
What Can We Recover For You Today?
Van Nuys, CA Data Recovery Reviews
Sandra Emmeline
Reviewed on Mar 28, 2023 | Sherman Oaks, CA
I am so happy with the service provided by Secure Data! As a photographer, my biggest fear happened recently when I lost a lot of files on my external hard drive. However, I am grateful I came across Secure Data Recovery and worked with Scott McMacken because he made everything go very smoothly. Everything was communicated to me very clearly and 100% of my files were recovered. I would highly reco... Read Moremmend them for anyone who ever has to endure data loss, and I will be recommending them to my content creator friends as well! Thanks again Scott!
Ellen Entner
Reviewed on Feb 15, 2023 | North Hollywood, CA
I am definitely not technical. My 15 year old PC computer died so I bought a new computer. Unfortunately, the Geek Squad was unable to transfer my data and suggested Secure Data Recovery as a company that could save all my files...and they did. They have been easy to work with, professional and efficient. The price was high but they worked with me. Scott M has been particularly helpful guidin... Read Moreg me through the process.
Nick Conrad
Reviewed on Jun 14, 2022 | Van Nuys, CA
It''s never a good feeling when your data gets lost or corrupted, but Scott was able to put my worries at ease by recovering all of my files. He was very communicative throughout the whole process and performed the whole recovery in a timely manner. I would absolutely recommend working with Scott and Secure Data Recovery.
Gloria Paiz
Reviewed on May 06, 2022 | Van Nuys, CA
Excellent customer service. Jonathan Nguyen was very helpful. I was trying to recover the data of a phone that was not working. I was provided with a detailed data report which explained what needed to be done in orded to recover the data. Jonathan was very helpful through the whole process and even though I chose not to recover the data at this time I still received excellent customer service.
Collette Nolte
Reviewed on Feb 24, 2022 | Sherman Oaks, CA
I had my prized external hard drive break that had all of my children''s baby photos and videos on it without any other form of backup. It was heartbreaking to think that I had lost their childhood forever. I connected with Scott at Secure Data and he made the process easy and reassuring. Two weeks later all of my files have been recovered and I get those precious moments back. I won''t put myself... Read More in that position again and will Back everything up from here on out. But it is nice to know there is a very reliable insurance policy when life sends you "fun" curve balls.
Corey Powers
Reviewed on May 05, 2021 | North Hollywood, CA
Kim was extremely helpful in keeping me up to date with my drive! Thank you so much
The Most Qualified to Rescue Your Data
Along with the skills of our certified engineers, our 96% success rate and consistent job quality is further maintained by the many certifications that we have sought to qualify for. With our certified Class 10 ISO 4 Cleanrooms, you'll know that your media will be worked on in the best environment possible, where airborne particles are kept at a minimum to prevent further damage to your device. Meanwhile, our SSAE 18 Type II Certification means that your data privacy is assured and will be strictly protected while your media is in our hands. Once your data has been recovered, our FIPS 140-2 Level 3 Data Handling Practices mean that your data will be sent back to you safe and secure on our award-winning, hardware-encrypted transfer media. We take your data and privacy seriously!
A+ Customer Service
Recovering your data is our ongoing mission. But your satisfaction is also of the utmost importance to us. That's why we strive to make the data recovery process as trouble-free for you. When you entrust us with your media, you'll get both a risk-free diagnostic evaluation of your media and a zero-obligation price quote. Data loss is enough of a hassle, we'll make recovering your data as convenient as possible.
Knowledge is power, and that's why our certified engineers work tirelessly to learn all the latest in data recovery techniques as they become available. To further bolster our data recovery capabilities, our R&D department is always on the lookout both for new solutions to current media while also looking ahead to media that's soon to arrive on the market. If your data somehow proves unrecoverable, we can guarantee that no one else can get it back because we've exhausted every means possible. But that also means you won't have to pay for the recovery service fee. That's our "no data, no recovery fee" guarantee.
Protect Your Data with the Best in Van Nuys, CA
Consumers' collection of devices just keeps on growing, and with every device comes a new way for data loss to strike. Here are some ways that data loss can happen to your media:
Multiple hard disk drive failures
Electrical events
Malware viruses corrupt and destroy vital files
While there are countless ways for data loss to attack your precious information, Secure Data Recovery is your one-stop solution to all of them. Call us at 1-800-388-1266 to put a stop to data loss.