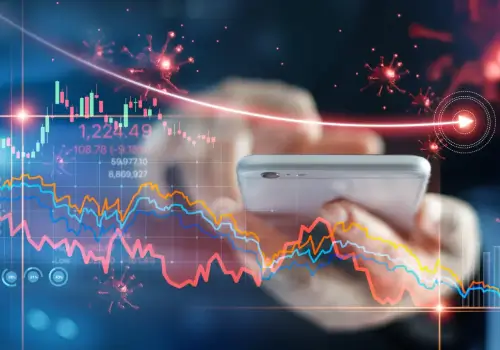 Our Response to the COVID-19 Pandemic
The COVID-19 pandemic changed the way we have run our businesses, educated our children, and interacted with our family, friends and neighbors. The shutdown and subsequent quarantine measures rolled out across the country have required a dramatic shift in Secure Data Recovery's focus to help protect our customers and employees, as well as the communities in which they work and live.
Since our incorporation in 2007, Secure Data Recovery has aimed to make the safety and security of our customers a top priority. The pandemic has only intensified our efforts. We've worked directly with our more than 250 partner locations across North America and our laboratory facilities to implement all necessary health precautions. Secure Data Recovery customers can be assured that when they visit our service and drop-off locations, they will be safe.
Government and public health guidelines as well as their impact on business and best practices change frequently as new information becomes available and access to vaccinations becomes more widespread. But Secure Data Recovery has implemented strict health and sanitation measures in accordance with all available health regulations to ensure a safe working environment for our employees and a safe environment in which to serve our customers. These measures will remain in effect pending specific instructions from state, federal or public health authorities.
Our Commitment to COVID-19 Safety Protocols
Since the initial spread of COVID-19 and the quarantine restrictions that followed, Secure Data Recovery has required all employees who do not need to be in the workplace to accomplish their required tasks to work remotely. We have also committed to providing remote employees with all necessary hardware and software to better facilitate the transition to remote work. For those whose jobs require them to be present in our various workplaces, we have instituted strict safety protocols.
All Secure Data Recovery employees are required to wear masks or other facial coverings at all times when working on site at any of our facilities. All employees are also administered a mandatory temperature screening before entering any of our facilities. All temperatures are recorded after every entry. Any employee registering a temperature of 100.4 degrees Fahrenheit or higher will not be permitted to enter any facility. They will also be required to quarantine at home for a minimum of 10 days, pursuant to current guidance from the CDC on COVID-19 isolation protocols.
Social Distancing, Workplace Sanitation, COVID-19 Testing
While in the workplace, all Secure Data Recovery employees maintain at least six feet of physical distance from other staff members and customers at all times. All Secure Data Recovery facilities have sanitation stations that include protective gloves, hand sanitizer, and disinfectant wipes. Any employee who experiences COVID-related symptoms in the workplace is required to leave the workplace and isolate for at least 10 days before returning.
Any employee who tests positive for COVID-19 must quarantine at home for at least 10 days after the onset of symptoms. In the absence of symptoms, COVID-positive employees must quarantine at home for at least 10 days from the date of the positive test. A negative COVID-19 test result is required before employees are allowed to return to the workplace. In the event of a positive COVID-19 infection, the company will inform fellow employees of possible exposure but maintain confidentiality as required by the Americans with Disabilities Act.
Employees who have had close contact with a confirmed COVID-positive person are required to quarantine at home for at least 14 days from the date of the last close contact. If an employee tests negative for COVID-19 after close contact, the employee can return to the workplace after seven days from the date of initial close contact.
COVID-19 and Company Travel Restrictions
Travel increases the chances of getting or spreading COVID-19. For that reason, Secure Data Recovery has prohibited its employees from all company-related travel domestically and internationally. Any potential exemptions to this rule, either for business-critical exceptions or emergencies, are evaluated on a case-by-case basis.
Secure Data Recovery also strongly discourages personal travel, both internationally and domestically to lower the risk of contracting the virus. Employees who do choose to travel out-of-state for personal reasons will be required to isolate for at least 14 days before returning to the workplace.
Our Promise Going Forward
We have always pledged to be transparent in all our business practices. That commitment extends to the health and safety protocols we have followed throughout the COVID-19 pandemic and will continue to implement until all restrictions have been lifted and our communities are once again safe from the virus.
For more than a decade, we've provided our customers with honest pricing, a simple and straightforward data recovery process, and the most secure facilities and industry practices available anywhere. We will continue to bring that same level of commitment to maintaining a safe and healthy workplace for our employees, and a virus-free environment for our customers.