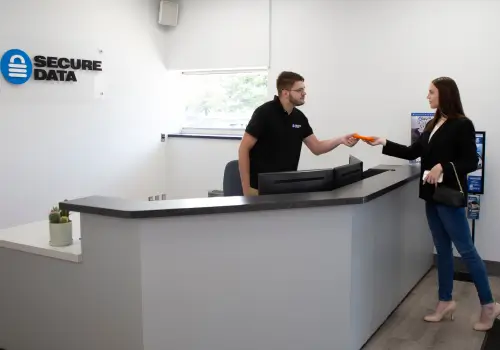 Data Recovery Services in Herndon - RAID, SSD & Hard Drive Recovery
Secure Data Recovery Services is the industry leader in hard drive recovery and RAID recovery in Herndon, VA. Our expert technicians give every customer a free and comprehensive diagnostic to determine the cause of data loss and a no-obligation price quote for successfully recovering all lost data. If you've experienced data loss in Herndon or anywhere in Virginia, we have a local office that's ready to help 24x7. Is your computer or laptop crashing frequently? Did you accidentally format your SSD device? Our certified data recovery team can help with any data loss situation with guaranteed results. If for any reason we can't recover your data, you pay nothing. That's our "No Data, No Recovery Fee" guarantee. Call us or drop by one of our local offices for a free consultation.
Our customers rate our services:
We Helped Thousands Get Their Lost Data Back.
With over 5,320 satisfied customers and growing, we are proud to provide outstanding customer experience and quality service that consistently exceed customer expectations.
View All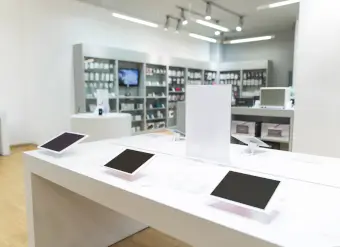 Secure Data Recovery Services
Emergency Services Available 24x7
Secure Data Recovery Services Near You
If you live in Herndon, come see us at our office just east of Dulles international Airport. We also have convenient locations serving residents of the greater Arlington metro area, including Haymarket just off Interstate 66 and Centreville on Lee Highway.
Data Recovery Company in Herndon, VA
Secure Data Recovery Services are the Herndon hard drive recovery, SSD recovery and RAID recovery experts. Since 2007, our data recovery company has helped tens of thousands of individuals and businesses of all sizes in Herndon successfully recover from every type of data loss scenario imaginable. We have seen your failure type before and our team understands the importance of data in the modern world. We're ready to recover your lost data with our flexible Economy and Standard data recovery services, or immediately with our Emergency data recovery option.
What Can We Recover For You Today?
Herndon, VA Data Recovery Reviews
Glenn J. Borromeo
Reviewed on Jul 28, 2023 | Chantilly, VA
I have worked with Secure Data Recovery twice and each time the Secure Data Recovery team has been able to recover the data on my damaged external hard drive. In the first time several years ago, I first tried another company which told me that the data on the damaged drive could not be recovered. What I learned then is that having a less capable company diagnose the problem could further damage... Read More the drive and make a recovery less likely. Fortunately, Secure Data Recovery was able to recover the data on my hard drive. The second time, I went straight to Secure Data Recovery. With the second recovery, I worked with Jonathan Nguyen who quickly and politely helped guide me through the process of sending in my damaged drive and explained the steps for the recovery. The process was easy and I now have my valuable data back. Hopefully, I won''t need to seek help to recover data on a damaged drive again but if I do, Secure Data Recovery will be the only company I go to.
Kaile I. D-L. Kefi
Reviewed on Apr 28, 2021 | Herndon, VA
Val made sure that I as many of my ~1k files back as I could. I was also offered a significant discount for the recovery having took longer than anticipated. Thank you for saving over a decade of work and entertainment!
Hilary Maccormick
Reviewed on Jun 28, 2020 | Halifax, Nova Scotia
Excellent - 10/10 would recommend Chris
Chris McMacken delivers excellent customer service. He communicated promptly and efficiently. He ensured that I understood what was happening each step of the way. I''m very happy with my experience.
Lori Everhart
Reviewed on Jun 05, 2020 | Chesterfield, VA
I thought my data was gone forever but Jeff Hart was very responsive to my email and secure data recovery was able to recover all of my data. I would definitely use them again if needed.
Why You Should Choose Secure Data Recovery Services
Our data recovery engineers have the most industry-specific certifications of any data recovery provider. We invest heavily in research and development to create customized solutions that keep pace with current and emerging storage drive technology.
We successfully recover data from any brand or model of storage device, from RAID arrays and VMware virtual machines, to the latest heat-assisted magnetic recording devices and any iPhone and Android smartphone model, regardless of the cause of your data loss.
Data Security Is at the Heart of Our Data Recovery
Our data recovery team works in world-class facilities that undergo regular SSAE 18 SOC 1, SOC 2, & SOC 3 auditing. This ensures the effectiveness of our cybersecurity management control systems and that your data is protected at every stage of the recovery process.
We're also the only company that can return your recovered data on our FIPS-validated hardware-encrypted external storage devices manufactured by us. These state-of-the-art devices provide the most advanced data protection for data at rest or in transit.
Call for a Free Estimate
We intimately understand all data loss scenarios and will exhaust all options technologically possible to reunite you with your lost data as quickly as possible. When you choose Secure Data Recovery Services, you get the most credentialed professionals in the industry and a documented 96% success rate. Call 800-388-1266 to speak to a data recovery expert 24x7.