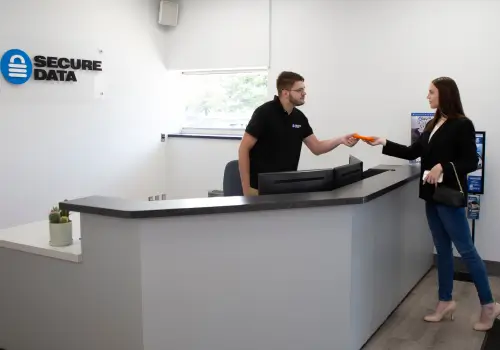 Data Recovery Services in Centreville - RAID, SSD & Hard Drive Recovery
No matter how much technology evolves, data loss always seems to be right behind it. From your smartphones to your business servers, data loss can cause massive disruptions to your daily life. But with Secure Data Recovery, you'll have the expertise of certified engineers with an impressive 96% success rate. Even better, no matter when data loss strikes, you can reach our customer service representatives 24/7.
Our customers rate our services:
We Helped Thousands Get Their Lost Data Back.
With over 5,329 satisfied customers and growing, we are proud to provide outstanding customer experience and quality service that consistently exceed customer expectations.
View All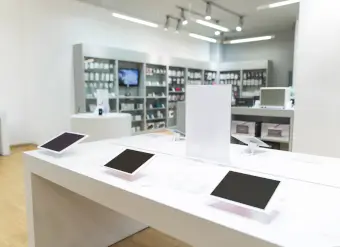 Secure Data Recovery Services
Emergency Services Available 24x7
Once a small town, Centreville has exploded from the 90s to present day, blossoming into a city. Thanks to employers such as the NIH, the US Army, and Capital One, Centreville had found the prosperity to keep growing. But whether you're one of the 71,000 residents enjoying a trip to the Steven F. Udvar-Hazy Center or SplashDown Waterpark, or a tourist checking out the Manassas National Battlefield Park, the last thing you need slowing you down is data loss. With Secure Data Recovery, data loss will never get in the way.
Data Recovery Company in Centreville, VA
Secure Data Recovery Services are the Centreville hard drive recovery, SSD recovery and RAID recovery experts. Since 2007, our data recovery company has helped tens of thousands of individuals and businesses of all sizes in Centreville successfully recover from every type of data loss scenario imaginable. We have seen your failure type before and our team understands the importance of data in the modern world. We're ready to recover your lost data with our flexible Economy and Standard data recovery services, or immediately with our Emergency data recovery option.
Experience total piece of mind with a "No Data, No Recovery Fee" Guarantee.
What Can We Recover For You Today?
Centreville, VA Data Recovery Reviews
Thomas Blondet
Reviewed on Jul 30, 2020 | Alexandria, VA
Chris did an amazing job! All files were recovered!
Douglas Graham
Reviewed on Jun 23, 2020 | Bluemont, VA
Saved the day for America''s Routes photography arc
Chris McMacken of secure Data Recovery is the best of the best. I''m a retired photojournalist working with a non-profit known as America''s Routes to save a one of a kind historic network of roads that predate America in the Loudoun Valley of Northern Virginia. We lost our entire archive of captioned, color corrected and geo-tagged jpg images when our deck-top HD crashed. It was over 20,000 image... Read Mores that were being used to document and educate the public about the significance of the roads and when Chris found out that we had lost everything and that we where an unfunded organization he reached out and offered some personal words of encouragement to quell our fears and anxiety. Happy to report we all the images back. Thank you Chris for going to extra mile for us. The staff of America''s Routes
John Stine
Reviewed on Mar 11, 2018 | Manassas Park, VA
My computer crashed on New Year's Eve. The boot drive became dysfunctional. There was no way to get the data through a simple connection to the drive. This hard drive had many files that I valued that I had not been backed up. Secure Data confirmed that they could recover these files. They quoted a price. They probably wish they asked for more since as they started to look at the drive more ... Read Moreclosely it appeared that the registry was severely damaged as part of a Window's update. Over a couple of weeks the engineer persisted to try to recover what he could. In the end, he was able to recover about 70 % of what was on the disk. I am very happy they did not give up. What was recovered is very valuable to me.
Committed to Excellence in Service
Data loss can be enough to ruin anyone's day. That's why we work hard to make the data recovery process as stress-free as possible. That's why when you contact our 24/7 customer service, we'll give you a risk-free diagnostic evaluation along with a price quote at zero-obligation. For those in a hurry, we also offer a convenient emergency service with a 48-hour turnaround.
There's a reason why we're the top data recovery service in Centreville. When recovering your data, we'll employ every method there is. That's because our R&D department is always looking for the latest and the best techniques for recovering data—it keeps us on the cutting edge. If your data still somehow proves unrecoverable, we can assure you that there's nothing our competitors can do. But should that happen, you also won't have to pay for the recovery service fee. That's our "no data, no recovery fee" guarantee because we're not happy if you're not happy. If you're serving our nation in the US Armed Forces, you can also qualify for our 10% military discount.
The Best Qualified to Recover Your Data
The many certifications we work hard to maintain are a testament to our commitment to getting the job done. Our industry-leading standards are why we hold a 96% success rate. With our Class 10 ISO 4 Cleanrooms, we create an environment that's perfect for recovering your data by keeping airborne particles to a minimum. Worried about your data privacy? With our SSAE 18 Type II certification, your data privacy is assured. We're such a trusted name in data recovery that we're even GSA Approved Contractors with government clients throughout the country. When you choose us, you get the best.
Don't Let Your Data Disappear in Centreville, VA
Data loss can be as sudden as a bolt of lightning, or dropping your phone in the tub, but usually, it happens unexpectedly. The good news is, in some cases you can notice data loss early enough to save your information. Here are some symptoms of impending data loss that you can spot on your own:
Your computer is experiencing frequent Blue Screen of Death errors
Your phone isn't loading apps as fast as it used to, or the boot-up has slowed down
Your peripheral devices are disconnecting randomly on your computer
When you spot any of these warning signs, don't wait for it to get worse. Call us at 1-800-388-1266 and keep your data safe.