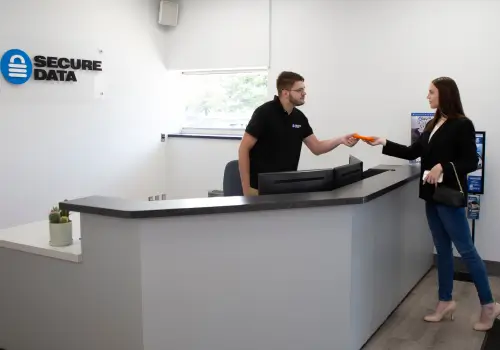 Data Recovery Services in Amarillo - RAID, SSD & Hard Drive Recovery
Losing your valuable data can be incredibly disruptive, whether to your personal life or to your work. But all's not lost—your data can be recovered no matter the data loss situation. When it comes to getting that data back, make sure you choose the best. That's what Secure Data Recovery is there for.
Our customers rate our services:
We Helped Thousands Get Their Lost Data Back.
With over 5,469 satisfied customers and growing, we are proud to provide outstanding customer experience and quality service that consistently exceed customer expectations.
View All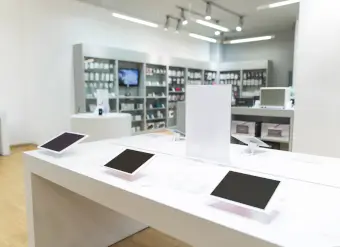 Secure Data Recovery Services
Emergency Services Available 24x7
Once boasting itself as the "Helium Capital of the World", the city of Amarillo, TX has more fame nowadays thanks to its V-22 Osprey assembly plant as well as the Pantex nuclear weapons assembly and disassembly plant. With that said, this city of 199,000 also bears the nickname "Bomb City". But whether you're an employee of Pantex, or you're a visitor coming to check out the Cadillac Ranch or the Wonderland Amusement Park, it's important to make sure that you have a trusted solution in the case of data loss. Whenever data loss strikes, you can count on Secure Data Recovery to get your data and your peace of mind back.
Data Recovery Company in Amarillo, TX
Secure Data Recovery Services are the Amarillo hard drive recovery, SSD recovery and RAID recovery experts. Since 2007, our data recovery company has helped tens of thousands of individuals and businesses of all sizes in Amarillo successfully recover from every type of data loss scenario imaginable. We have seen your failure type before and our team understands the importance of data in the modern world. We're ready to recover your lost data with our flexible Economy and Standard data recovery services, or immediately with our Emergency data recovery option.
Experience total piece of mind with a "No Data, No Recovery Fee" Guarantee.
Recovery Services We Offer
Amarillo, TX Data Recovery Reviews
Tom Turner
Reviewed on Sep 27, 2023 | Midland, TX
We had a raid 10 with 2 bad hard drives. Was able to make it raid 1 and recovered all the data on a Microsoft Server.
Amarillo Police Department
Reviewed on Jul 20, 2023 | Amarillo, TX
We had an external hard drive that simply quit working that had some very important information on it. I was put in touch with Timothy, and I couldn''t have asked for smoother transaction. The process was easy and painless. Timothy made me feel at ease and took the stress out of worrying about this hard drive. They were able to recover 100% of our data and sent it back to us in a very timely m... Read Moreanner. Thanks again Timothy!
John Wilson
Reviewed on Sep 19, 2018 | Albuquerque, NM
I had a 500 GB SSD on my MacBook Pro crash unexpectedly. Of course, more recent parts of it were not backed up. I'm an academic and the SSD had course notes, research products, and other valuable files.I sent the drive to Ryan Wiggins and Secure Data. They had a drop off point only seven miles from my house in New Mexico, from which the drive was forwarded to Secure Data. I got an assessment from ... Read MoreRyan within a week or so. I then authorized recovery. A couple of weeks later, after completing some paper work, a 1TB hard drive arrived in the mail containing all recovered files, including everything I as looking for. While it took a few weeks in my case, this all happened while I was on vacation. The recovered data conveniently arrived back here as I returned. Great job, Ryan.
Ray Hebert
Reviewed on Sep 11, 2018 | Colleyville, TX
For some reason my previous review did not post ... oh well, it is worth repeating!

Luke Muralli handled my inquiry/submission professionally and efficiently, answering my bazillion question thoroughly and accurately ... not once was he exasperated with any of my confusion, and really treated me with great care and concern.

Sadly, however, the lab could not recover the data I... Read More was looking for, but Luke nevertheless handled return of my device as effectively as he did its submission.

Although we could not do business this time, I would not hesitate to contact SDR, especially Luke, if I encounter another data recovery situation.
Gerry Tran
Reviewed on Aug 28, 2018 | Odessa, TX
Very Helpful and Quick Response
Luke and the rest of the Secure Data Team made an awesome effort to help with a bent/crumpled phone. The physical damage to the core components did not allow for recovery, but these guys gave it the best shot out of anyone I had reached out to. Most other places would not even take it in for diagnostics after seeing it.
Accolade-Worthy Customer Service
Data loss doesn't watch the clock, and neither do we. No matter when data loss chooses to strike, our 24/7 customer service representatives are there to answer the call. When you send us your media, we'll offer you a zero-risk evaluation and price quote. Data loss is already stressful enough, getting it back should not be.
Our company is proud to have a 96% success rate when it comes to recovering data. Our certified engineers are continually trained in the latest methods in data retrieval as well as kept up-to-date with all operating systems. We feel so confident about being able to recover your data that if your data proves irrecoverable, we can assure you that no one can get it back. But should that be the case, you also won't have to pay the recovery service fee. That's our "no data, no recovery fee" guarantee. Even better, if you're serving at the nearby US Naval Reserve, you can also qualify for a 10% military discount!
Certified Experts in Data Retrieval
Our recipe for success comes from how we stringently meet and exceed the requirements set by the certifications we've earned. It is also how we maximize our chances of success. With our Class 10 ISO 4 Cleanrooms, harmful dust particles are kept to a minimum while our engineers work with your media. Meanwhile, our SSAE 18 Type II certification means your data privacy is also in good hands, and you can trust us to keep your data privacy intact until it's back in your hands. Have a Mac instead of a PC? That's perfectly fine. Our teams are also certified Mac technicians and are fully trained to recover your valuable information.
Get Your Digital Life Back on Track in Amarillo, TX
Whether it's happy memories of Wonderland Amusement Park or financially costly data that your boss is entrusting you with for a project, no one wants to lose their data. Data loss can occur for many various reasons:
Multiple hard disk drive failure
Malignant virus infection corrupts and destroys vital files
Electrical event causes damage to your computer
Water submersion results in media damage
No matter the scenario, there's one solution: Secure Data Recovery. Call us at 1-800-388-1266 and let our certified engineers get back what belongs to you.