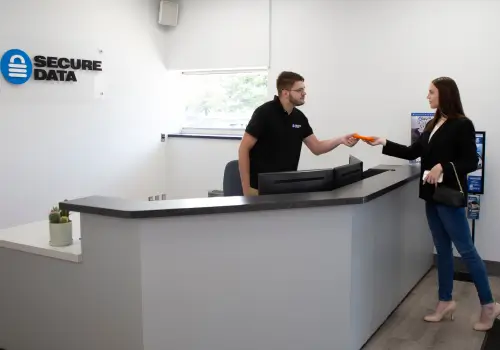 Data Recovery Services in Mount Juliet - RAID, SSD & Hard Drive Recovery
With major interstates I-40 and I-65 running through the city, all roads lead through Mount Juliet. Secure Data has provided the road to recovering your data since 2007. Our engineers have decades of experience working with Android and iOS, Linux, Unix, and Mac operating systems among all others.
Our customers rate our services:
We Helped Thousands Get Their Lost Data Back.
With over 5,453 satisfied customers and growing, we are proud to provide outstanding customer experience and quality service that consistently exceed customer expectations.
View All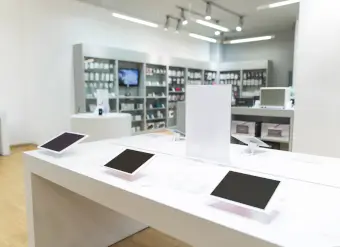 Secure Data Recovery Services
Emergency Services Available 24x7
Mount Juliet is a suburb of Nashville and is home to many professional athletes like former NASCAR driver Bobby Hamilton. The city hits what is known as the "4 Rs" which are retail, roads, rivers, and railroads. The vibrant culture of continuous traffic makes the area ideal for local businesses and larger corporations alike. Data loss happens to residents and business owners alike and Secure Data Recovery offers a variety of services to help.
Expert Data Recovery Services
Secure Data Recovery Services is the authority in Hard Drive Recovery, SSD Recovery and RAID Recovery. Since 2007, our data recovery company has helped tens of thousands of individuals and businesses of all sizes successfully recover from every type of data loss scenario. We understand the importance of data in the modern world and with our Economy, Standard and Emergency Data Recovery Options and state-of-the art technology we are ready to get your lost data back right now.
Experience total piece of mind with a "No Data, No Recovery Fee" Guarantee.
Recovery Services We Offer
Mount Juliet, TN Data Recovery Reviews
Shelby Durham
Reviewed on Oct 16, 2023 | Morrison, TN
Being a photographer, you know the day will come that an SD card will corrupt. My turn happened following a wedding. I called in with complete panick and I was connected to Tim Rutan. Tim calmed me down, walked me through the process, and helped me every step of the way. The communication and professionalism was a 10 out of 10 experience.
Nick Hoff
Reviewed on Nov 18, 2020 | Mt. Juliet, TN
Great company & customer service
My wife and I had a hard drive in which we couldn't access our daughters birth video. I had the chance to work with a wonderful employee named Ryan Wiggins. He was always available and would answer my question very clearly and concise. Everything Ryan promised on he delivered and didn't waste my time. I'd highly recommend working with Ryan for any of your data recovery needs.
Don Moore
Reviewed on Apr 15, 2020 | Mt. Juliet, TN
It is hard to describe how devastated I felt when I realized that I could not access the data I had been storing on my external drive for more than 5 years. There were countless family photos, documents related to my roots research, and special music that I had been collecting. I am not tech savvy and I really did not know what to do when I could not access my data.
I took the device to a l... Read Moreocal "U Break I Fix" store. They couldn't help and suggested that they send the device to Secure Data Recovery for possible help. I lost a ton of data several years ago, so I wasn't very confident that Secure Data could help and was blaming myself for another data loss.
As soon as I talked with Elijah Robinson at Secure Data, my spirits began to improve. He explained carefully what Secure Data could do, and while he did not promise that the data could be recovered, his professional demeanor helped me feel more comfortable about the prospect of seeing my data again.
He also told me something that would be valuable even if the data could not be recovered. He told me that after five or more years, devices like the one I used would lose its capacity to store data and retrieving the data would become difficult. Since then, I have been looking into cloud storage.
After examining my device and determining what needed to be done to retrieve the data, he explained the process and quoted me a price. Unfortunately, the quote was beyond my budget. He told me he would see what he could do and came back with an amount that was till above my budget, but one that I was willing to stretch to.
About a week later, he emailed me that the data had been restored and arranged for the device and the data to be shipped to me.
I truly felt that Eli and I worked as partners and the result was the recovery of my data. He listened carefully to what my problem was and met my needs and exceeded my expectations. And, he was in continuous contact with me with reassuring progress reports. It could not have been a more rewarding experience. Thank you, Eli!

Lisa Pearcy Mattern
Reviewed on Apr 02, 2019 | Nashville, TN
Our hard drive crashed during the move of our office!! Unfortunately, we had no backup whatsoever. Had one person look at it and do a couple of scans, that took days, and found nothing. We did not give up. A client referred us to Secure Data Recovery and Jeff Hart was our representative. He assured me that would be able to assist with a full recovery of our data and they did. We were told if... Read More it did not work, then we did not have to pay. Jeff was very informative and stayed in constant communication with us. We could not have asked for a better outcome.
Jeffrey Brant
Reviewed on Nov 28, 2018 | Nashville, TN
Had an external seagate drive stop working
These people are actual miracle workers. We had a huge video production that was backed up to two different desktop external Seagate drives. Both of them simply stopped working overnight. We contacted Secure and they were so quick, prompt, clearly experienced and above all, super professional regarding the recovery. Had the drive back in about two weeks. FULL RECOVERY!

Seriously...thes... Read Moree guys are no doubt saving lives and careers by the minute!
Anna Wheeler Maggard
Reviewed on Jun 19, 2018 | Nashville, TN
The hard drive on my aging work computer crashed recently, of course at the most inopportune time! I was working on a massive audit, and the majority of documents I was working on were saved on my desktop (I know, I know....I've for sure learned my lesson!!). Working with Secure Data was easy - contacted them through their website, got a response quickly, and my hard drive was on its way to them... Read More the same day. They ran the diagnostic quickly and gave me my quote. I was SO pleased to find out ALL of my audit documents were salvagable, as well as the vast majority of my personal iphone photos, documents, etc. Scott Moses was very responsive and absolutely fantastic through every step of the process, and we appreciate his help so much! While I truly hope we never have an issue arise again, we will definitely be contacting them for help in the future. I recommend them to anyone in a data recovery crisis for sure!
Thanks Scott!! (You too, Fred) :)
Data Loss? Not a Problem
Our recovery engineers have decades of experience dealing with every type of data loss scenario. Mount Juliet is known as the "City Between the Lakes" and Secure Data Recovery has retrieved files from water-damaged devices and other environmental damaged media. Some of the physical media we have worked on include:
HDD
SDD
Flash drive
Mobile phones
And many more
Whether your device has been damaged by a virus or you accidentally deleted files, Secure Data Recovery is an industry leader with a 96% success rate.
Customer Service and Certified Facilities
We have a variety of certifications which ensure we are employing the most secure methods when dealing with your personal data. Our facility is SSAE 18 Type II Certified and is regularly audited by a third-party company to ensure we meet industry standards. We were one of the first companies to install a Class 10 ISO 4 Cleanroom which contributes to our success rate as your device is kept safe from further physical damage.
Our customer service representatives are available through our phone lines 24/7. They can set up your case, answer questions, and explain the recovery process. We offer a variety of services for the people of Mount Juliet to choose from to fit their budget and time constraints. Our standard service comes with free diagnostics and our emergency service has an average turnaround of 48 hours. Every case we receive is backed by our no recovery, no fee guarantee. Each case comes with a diagnostic report that includes an estimated turnaround time and price. Call 1-800-388-1266 to get started.