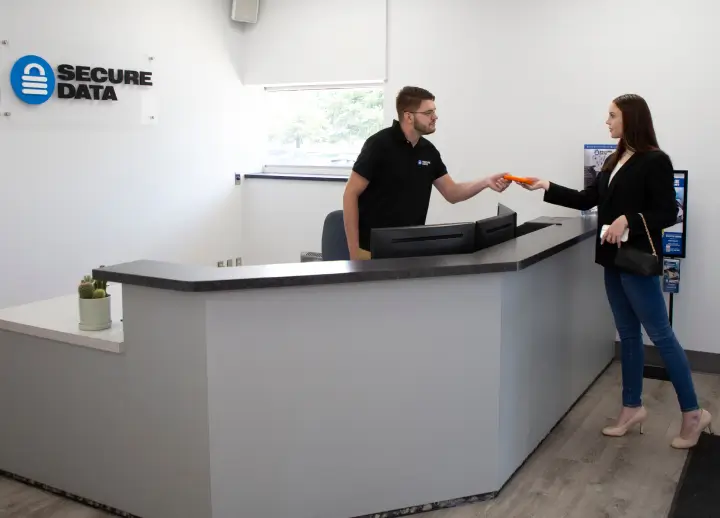 Hendersonville TN Data Recovery Experts
For the most reliable data recovery services in Hendersonville, TN look no further than Secure Data Recovery Services. We have offered our top notch services to the 57,000 people of Hendersonville since 2007. Our engineers have decades of experience and have dealt with every type of data failure issue on any type of device.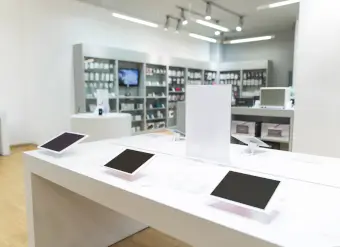 Secure Data Recovery Services
Emergency Services Available 24x7
The city of Hendersonville has been home to many famous singers during their career including Johnny Cash, who even has a street named after him. Secure Data Recovery also has a home within Hendersonville at our office located off of Saundersville Rd. We understand that data loss can happen to anyone, including regular individuals and businesses alike; and for that we are here to help. Secure Data Recovery can retrieve files from any operating system including MAC, Unix, Linux, Windows and more.
Expert Data Recovery Services
Secure Data Recovery Services is the authority in Hard Drive Recovery, SSD Recovery and RAID Recovery. Since 2007, our data recovery company has helped tens of thousands of individuals and businesses of all sizes successfully recover from every type of data loss scenario. We understand the importance of data in the modern world and with our Economy, Standard and Emergency Data Recovery Options and state-of-the art technology we are ready to get your lost data back right now.
Experience total piece of mind with a "No Data, No Recovery Fee" Guarantee.
What Can We Recover For You Today?
Hendersonville, TN Data Recovery Reviews
Jeffrey Brant
Reviewed on Nov 28, 2018 | Nashville, TN
Had an external seagate drive stop working
These people are actual miracle workers. We had a huge video production that was backed up to two different desktop external Seagate drives. Both of them simply stopped working overnight. We contacted Secure and they were so quick, prompt, clearly experienced and above all, super professional regarding the recovery. Had the drive back in about two weeks. FULL RECOVERY!

Seriously...thes... Read Moree guys are no doubt saving lives and careers by the minute!
Gary V Faulkner
Reviewed on Jul 12, 2018 | Nashville, TN
The world can sleep better because of SDR!
Great service! In our everyday lives we takes so much for granted. Especially the huge amount of data we keep piling into our gadgets. It's all fine and good until something goes wrong, then what do you do? Thankfully we have the fine folks at Secure Data Recovery to save the day! I was guided through all the steps required to recover my data. I am glad I have someone to turn when this happe... Read Morens. Thank you Secure Data Recovery!!!!!
Anna Wheeler Maggard
Reviewed on Jun 19, 2018 | Nashville, TN
The hard drive on my aging work computer crashed recently, of course at the most inopportune time! I was working on a massive audit, and the majority of documents I was working on were saved on my desktop (I know, I know....I've for sure learned my lesson!!). Working with Secure Data was easy - contacted them through their website, got a response quickly, and my hard drive was on its way to them... Read More the same day. They ran the diagnostic quickly and gave me my quote. I was SO pleased to find out ALL of my audit documents were salvagable, as well as the vast majority of my personal iphone photos, documents, etc. Scott Moses was very responsive and absolutely fantastic through every step of the process, and we appreciate his help so much! While I truly hope we never have an issue arise again, we will definitely be contacting them for help in the future. I recommend them to anyone in a data recovery crisis for sure!
Thanks Scott!! (You too, Fred) :)
When you choose Secure Data Recovery, you are choosing a company that has earned the highest security certifications including an SSAE 18 Type II Certification and an SAS 70 certification. These certifications were awarded by a third party who evaluates our facilities on a yearly basis to make sure we are meeting industry standards. Not only do we have certifications that ensure that your data is secure during recovery, we operate out of a Class 10 ISO 4 Cleanroom.
Possible Data Loss Scenarios for Hendersonville, TN
Hendersonville borders the Cumberland River, allowing for a serene view from their many parks. Environmental damage is one of many possible causes for data loss and requires immediate attention. Other data loss scenarios include:
File Overwrites
Hard Drive Spindle Failures
Accidental File Deletion
The people and businesses of Hendersonville can have peace of mind knowing that Secure Data Recovery engineers have recovered data in all of these scenarios.
We offer a 24/7 customer service phone line and a 24-hour emergency service option for data recovery, which has an average turnaround time of 48 hours. We provide a free price quote and an estimated turnaround time for data recovery on your hard drive, phone, SSD or RAID. Call a customer service representative at 1-800-388-1266 for more information or to start your case.