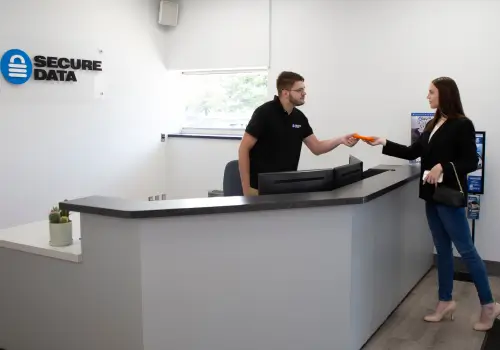 Data Recovery Services in Chattanooga - RAID, SSD & Hard Drive Recovery
The people of Chattanooga, TN have busy digital lives. When data loss strikes and disrupts those lives, that's when a data recovery service is most in need. With Secure Data Recovery, you can rest easy knowing that your data will be retrieved safely. Your digital life won't need to stop while we're around.
Our customers rate our services:
We Helped Thousands Get Their Lost Data Back.
With over 5,453 satisfied customers and growing, we are proud to provide outstanding customer experience and quality service that consistently exceed customer expectations.
View All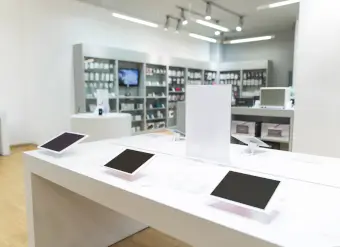 Secure Data Recovery Services
Emergency Services Available 24x7
Chattanooga, TN is the fourth largest city in the state with 180,000 calling it home. It also holds the bragging rights of being the first American city to develop and use its own custom typeface called "Chatype". But what makes the "Scenic City" so attractive to both residents and tourists alike is the wide variety of beautiful, camera-worthy locales including the Rock City Gardens, Ruby Falls, and Lookout Mountain. But whether you're a nature fanatic on an adventure, or you're checking out the Tennessee Aquarium, data loss does not discriminate and can happen to your media at any time. Secure Data Recovery can help make sure this doesn't get in the way of all your fun.
Expert Data Recovery Services
Secure Data Recovery Services is the authority in Hard Drive Recovery, SSD Recovery and RAID Recovery. Since 2007, our data recovery company has helped tens of thousands of individuals and businesses of all sizes successfully recover from every type of data loss scenario. We understand the importance of data in the modern world and with our Economy, Standard and Emergency Data Recovery Options and state-of-the art technology we are ready to get your lost data back right now.
Experience total piece of mind with a "No Data, No Recovery Fee" Guarantee.
Recovery Services We Offer
Chattanooga, TN Data Recovery Reviews
Kathy Wilson
Reviewed on Aug 04, 2023 | Ringgold, GA
Much faster than I expected!

Jonathan Nguyen was a big help to me when my external drive quit working! I was desperate to recover years of work from multiple jobs as well as family photos and other important documents. Jonathan stayed in contact with me and answered my many questions about the process. Then instead of taking weeks, as I expected, my data was ready in only a few days. I''m so thankful to have my memories... Read More and years of hard work back in my hands! Thanks so much!
Brad W
Reviewed on Jun 21, 2023 | Signal Mountain, TN
Data from a crashed hard drive
I had an old laptop from college that I suspected had some very special pictures on the crashed hard drive, and that was the only place they existed. Secure Data was fast and very easy to work with. They responded to emails quickly and communicated clearly. And the price was fair.

All data and pictures were recovered from the old drive. Absolutely worth it!
Joyce Chartier
Reviewed on Dec 27, 2021 | Cleveland, TN
Thank you Timur Granovskii and Secure Date Recovery! You retrieved my data on my corrupt USB drive, when I lost all hope, as I contacted other services and no one was able to assist me. You saved me a lot of time by recovering my lost files. Timur was responsive and professional. He took the extra time to explain the process. I will definitely recommend Secure Data Recovery and Timur Granovsk... Read Moreii!
Bryan Jensen
Reviewed on Feb 04, 2020 | Oakland, TN
I got all of my lost photos back and returned to me quickly and efficiently!

HIGHLY RECOMMEND!
Kathryn Patterson Jenkins
Reviewed on Jan 14, 2020 | Indianola, MS
Great Hard Drive Recovery and Customer Service
Secure Data Recovery was able to quickly get the files off of my external hard drive that died. Eli was very helpful and very knowledgable. Thanks so much for all your help!
Daniel Read
Reviewed on Jan 08, 2020 | Memphis, TN
The easiest technical service I have ever used
Elijah was very professional and kept me updated with the entire process. I would go with Secure Data Recovery Services in the future if I have any data recovery needs.
Impressive Customer Service
Our 24/7 customer line is available for when the people of Chattanooga experience data loss. No matter what time it happens, you can count on us to answer the call and setup a case for you. Along with our risk-free evaluations, we also offer a no-obligation price quote when you send your media to us.
There's a reason why we have a 96% success rate! Our certified engineers are continually trained in the latest techniques and methods in data recovery. Furthermore, our operations take place in our Class 10 ISO 4 Cleanrooms, designed to maximize success by keeping the number of dust particles to a minimum while we recover your data. If we still are unable to rescue your data, you can be sure that no one can get it back. That's why we offer a "no data, no recovery fee" guarantee. Students at the University of Tennessee can also enjoy a 10% student discount with our services.
Stringent Practices for Exemplary Quality
The rigorous training of our engineers is just one of the reasons why we're considered an industry leader in data recovery. Our success also comes from our strict adherence to the industry standards and the certifications we've earned. Thanks to our commitment to maintaining your data privacy, we have earned both SSAE 18 Type II Certification and FIPS 140-2 Level 3 Data Handling Practices. Even better, our utmost respect of privacy as well as success in data recovery has made us GSA Approved Contractors, trusted by governmental clients of all levels. Additionally, we are PCI-DSS compliant, HIPAA Compliant, and TRUSTe Verified.
Don't Let Data Loss Interrupt the Fun
With so much fun to have in Chattanooga, TN, who needs things to be ruined by data loss? You might notice that your computer, your phone, or another piece of media has been acting up lately. Usually, there are signs pointing to impending data loss. Here are some symptoms to look out for:
Blue Screen of Death errors are occurring frequently
Your phone is having trouble loading upon startup, your apps won't start properly
Your computer's hard disk drive is making odd grinding noises when in operation
When you notice one of these, don't hesitate: call 1-800-388-1266 and make sure your data is safe.