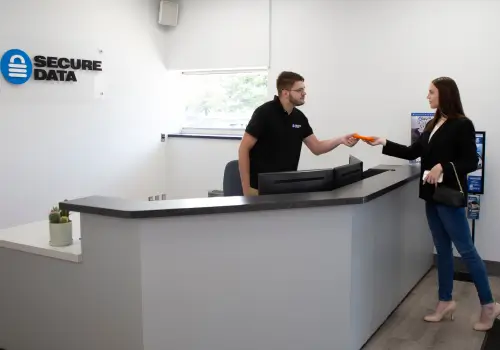 Data Recovery Services in Arlington - RAID, SSD & Hard Drive Recovery
Just like any of our other Tennessee locations, our local Arlington office provides outstanding remote data recovery services to all businesses in Arlington and across the state of Tennessee. At Secure Data Recovery, we understand that sometimes it is not possible to take your data or hard drives to a facility for a recovery; which is why we also offer remote data recovery solutions as well.
Our customers rate our services:
We Helped Thousands Get Their Lost Data Back.
With over 5,469 satisfied customers and growing, we are proud to provide outstanding customer experience and quality service that consistently exceed customer expectations.
View All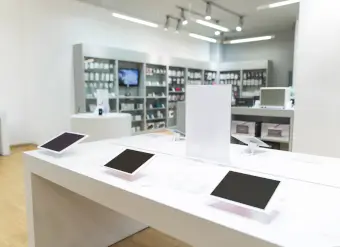 Secure Data Recovery Services
Emergency Services Available 24x7
Not only do we deliver specialized remote recovery services in Arlington, TN, but we also provide same-day 24 hour emergency services for our clients that need their data back fast. Just call our friendly and knowledgeable customer service team and ask about our emergency recovery services.
Along with decades of experience our engineers are also certified by all leading hard drive manufacturers. Our experience and top of the line equipment means that our engineers can recover data from any storage device.
Expert Data Recovery Services
Secure Data Recovery Services is the authority in Hard Drive Recovery, SSD Recovery and RAID Recovery. Since 2007, our data recovery company has helped tens of thousands of individuals and businesses of all sizes successfully recover from every type of data loss scenario. We understand the importance of data in the modern world and with our Economy, Standard and Emergency Data Recovery Options and state-of-the art technology we are ready to get your lost data back right now.
Experience total piece of mind with a "No Data, No Recovery Fee" Guarantee.
Recovery Services We Offer
Arlington, TN Data Recovery Reviews
Cindy Bode
Reviewed on Nov 01, 2018 | Jonesboro, AR
We had a crashed laptop and no backup--the user had given their backup drive away. I read some reviews and selected Secure Data Inc. From the very beginning, they were helpful, fast to respond, and easy to work with. Franklin Wright emailed and called me frequently during the process, and we quickly had a resolution that could work with our budget, and more importantly, complete recovery of our da... Read Moreta. I highly recommend them.
Christi Alexander Davidson
Reviewed on Apr 04, 2018 | MEMPHIS, TN
Alec, I am so BIG on customer service and I just wanted to give you a hearty THANK YOU for the outstanding professionalism, communication, and patience with me through out this process. Anyone who has ever experienced a failed hard drive and left feeling hopeless will understand and relate to the relief I felt because of your knowledge and expertise. Your service was worth more than the investment... Read More. I will definitely refer colleagues and friends to you!

The Most Reliable Data Recovery Services in Arlington, TN
Secure Data Recovery is one of the most reliable data recovery companies in the nation and we have the highest success rate in the data recovery industry. Just take a look at many client reviews. We believe in providing customers with the best service possible and with our no data no recovery fee policy if we fail to recover the data you are looking for there is no charge for the recovery process. We will also provide you with online case monitoring tools so you can check the status of your case throughout every step of the process. Not only that, we also have 24/7 customer service, so you can call whenever is convenient for you. All of these reasons are why we are the top rated data recovery company in North America.
There are many advantages when working with a reputable company. For example, Secure Data Recovery can offer many customizable services that other data recovery companies cannot. Some of our services include server recover, RAID repair and recovery, hard drive recovery, certified apple recovery, solid state drive data recovery, and more.
Think That Your Drive May Be Failing?
There are many times when you can tell that your drive may be failing, and if it is we recommend you unplug it and call Secure Data Recovery to help get your data back. Here is a list of common signs of drive failure:
Grinding sounds
Corrupted files
Burning smell
Slow operation
Clicking sounds
Do not attempt to recover data on your own, often times this can lead to permanent file deletion. Call our customer service team or fill out a request form to take advantage of free diagnostics on your media. We are available 24 hours a day and 7 days a week for any time sensitive data retrieval needs you may have.