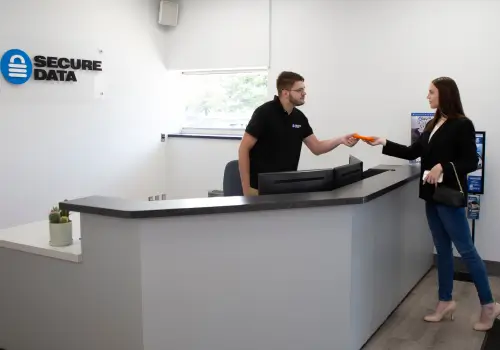 Data Recovery Services in Summerville, SC - RAID, SSD & Hard Drive Recovery
We have provided professional data recovery services in Summerville, SC since 2007. Recovering lost data from a damaged or defective storage device has never been easier. Our store is at 1204 North Main Street, on the corner of the intersection with the Berlin G. Meyers Parkway, near Azalea Square.
Trust the experts in hard drive data recovery in Summerville, SC, featuring a free evaluation, a no-obligation quote, and a "No Data, No Recovery Fee" guarantee.
Our customers rate our services:
We Helped Thousands Get Their Lost Data Back.
With over 5,331 satisfied customers and growing, we are proud to provide outstanding customer experience and quality service that consistently exceed customer expectations.
View All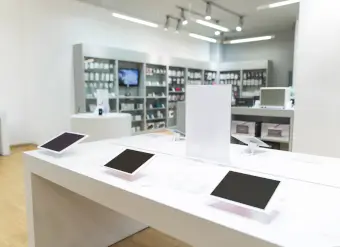 Secure Data Recovery Services
Emergency Services Available 24x7
Secure Data Recovery Near You
Seeking data recovery in Summerville, SC? We have an additional location in the Palmetto State. In Columbia, we have a store at 10149 Two Notch Road, on the corner of Metso Way, across from the Sparkleberry Square shopping mall.
Contact us or visit one of our locations to begin a case and receive a free media evaluation.
Summerville, SC Data Recovery Company
Secure Data Recovery Services is the authority in hard drive recovery, SSD recovery, and RAID recovery. Since 2007, our data recovery company has helped tens of thousands of individuals and businesses of all sizes in the Palmetto State successfully recover from every type of data loss scenario imaginable. We have seen your failure type before and our team understands the importance of data in the modern world. We're ready to recover your lost data with our flexible Economy and Standard data recovery services, or immediately with our Emergency data recovery option.
What Can We Recover For You Today?
In addition to hard drive recovery and RAID recovery, we specialize in complex data loss solutions for SSD drives and other NAND-based flash memory devices, iPhones and Android smartphones, network-attached (NAS and SAN) storage systems, and virtual machines.
Summerville, SC Data Recovery Reviews
Alicia Diperri
Reviewed on Jul 07, 2022 | N Litchfield, SC
I recently had one of my LaCie hard drives crash, which was very scary for me as a wedding photographer! Thankfully Timothy was able to do a 100% recover. It truly saved me! I would absolutely recommend!
Derek Jones
Reviewed on Mar 22, 2022 | Newington, GA
Jonathan Nguyen was wonderful during our data recovery journey. 10 out of 10 recommend!
Scott Scheidt
Reviewed on Sep 30, 2021 | Pooler, GA
Tim provided clear and concise information related to what was going to happen and the outcome of my request. I recommend Tim and his team to anyone that needs a data recovery review.
Andrew Strauss
Reviewed on Jul 01, 2021 | Columbia, SC
Anna Kazakovtseva is 5 STARS
Anna was very helpful and made me at ease that i would get my data back. She walked me through each process and even helped me once i did receive my data back. I would recommend Secure Data Recovery but also Anna Kazakovtseva as she was excellent.
Haynes Chris
Reviewed on Dec 03, 2018 | North Charleston, SC
Saved my Data...and possibly my marriage
There it was, lying in a warm puddle of flavored coffee on the table aptly named for that drink. My Flashdrive. My career. My wife, in her haste on Sunday morning had spilled her coffee onto the table where my flash drive laid after being used the night before. As a school principal, I save everything on this flashdrive. I usually begin a new flash each school year... but not this year. All of my ... Read Morepresentations, manuals, staff evaluations, Procedures, pictures, videos, and almost everything you can imagine a school leader would need was on that drive. And that was the only place it was. I immediately plugged it into my computer. It appeared to load but then gave me a message to reimage the drive. I knew this was bad. I contacted my school district technology folks who said there was nothing they could do to recover the files I lost. I googled data recovery and found a link to Secure Data Recovery. I completed the form and was contacted by Frank Wright. I informed him of the issue and he assured me that if they could not recover my data, no one could. I sent in the flash drive using the label that they sent me and got the quote back rather quickly. I was not able to afford the original price. I reached out and told them to send the flash back to me. Frank found a way to work with my budget and within a week, there was a confirmation email with proof of my recovery. I was thrilled. Two years of work had been successfully recovered thanks to Frank and his team. I could not have been more satisfied with the service I received from SDR. I would recommend their service to anyone. My wife would too.

Chris
Charleston, SC
Luke Fox
Reviewed on Jun 13, 2018 | Elgin, SC
Exceptional Data Recovery - Chris McMacken!
Secure Data Recovery Services is the place to go if your hard drive crashes and you have years of photos! They were able to quickly recover all but one file of hundreds of GBs of data. Chris McMacken was exceptional! He explained what needed to be done and when to expect my data. I would highly recommend them.
Why Choose Secure Data Recovery in Summerville, SC?
Certified and Verified Secure
Transparent Process
Trusted and Guaranteed Results
Secure Data Recovery Services operates in world-class facilities that undergo regular SSAE 18 SOC 1, SOC 2, and SOC 3 audits to verify the integrity of all cybersecurity management control systems. This means that your data is protected at every stage of the recovery process.
Each of our Lab facilities also has a certified Class 10 ISO 4 cleanroom. This specialized environment provides state-of-the-art filtration to remove potentially harmful airborne particulates that could damage the sensitive internal components of storage devices.
For more than a decade, the engineers at Secure Data Recovery Services have built a reputation as the most reliable provider of professional data recovery in the industry. Our expert team maintains a documented 96% successful recovery rate.
We maintain partnerships with every major digital storage manufacturer to ensure our custom solutions never threaten any existing product warranties. We also invest heavily in research and development to keep pace with rapidly evolving digital storage technology.
Free Data Recovery Quote
We intimately understand all data loss scenarios and will exhaust all options technologically possible to reunite you with your lost data as quickly as possible. When you choose Secure Data Recovery Services, you get the most credentialed professionals in the industry.
Service times and exact pricing for a successful recovery always depend on the specific damage to the storage, which is why we offer free, no-risk diagnostics with every standard service.
Our quotes consist of:
Price for successful recovery
Time estimates for job
Key information about the events that led to data loss
Call 843-977-8258 to speak to a data recovery expert 24x7 and schedule your free data recovery consultation with a no-obligation price quote.