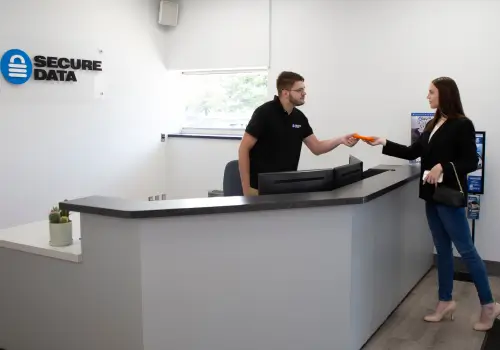 Data Recovery Services in Gibsonia - RAID, SSD & Hard Drive Recovery
If you are looking for data recovery services in Gibsonia, PA, call Secure Data Recovery. We specialize in hard drive repair and recovery, smart phone and tablet recovery, RAID array, server, usb recovery, and many more. With decades of experience, or engineers can recover data from nearly any type of digital media device.

Our customers rate our services:
We Helped Thousands Get Their Lost Data Back.
With over 5,469 satisfied customers and growing, we are proud to provide outstanding customer experience and quality service that consistently exceed customer expectations.
View All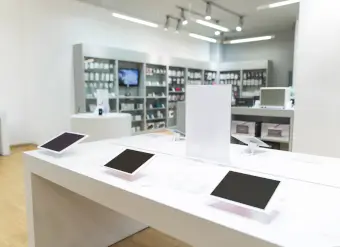 Secure Data Recovery Services
Emergency Services Available 24x7
Device failure is a very common problem. It happens to almost everyone, yet, most of the time no one has a backup of their data. Secure Data Recovery can get your data back quickly and lower the amount of down time you experience.
Expert Data Recovery Services
Secure Data Recovery Services is the authority in Hard Drive Recovery, SSD Recovery and RAID Recovery. Since 2007, our data recovery company has helped tens of thousands of individuals and businesses of all sizes successfully recover from every type of data loss scenario. We understand the importance of data in the modern world and with our Economy, Standard and Emergency Data Recovery Options and state-of-the art technology we are ready to get your lost data back right now.
Experience total piece of mind with a "No Data, No Recovery Fee" Guarantee.
Recovery Services We Offer
Gibsonia, PA Data Recovery
William Fox
Reviewed on Oct 09, 2023 | Sarver, PA
Prompt professional service and a package deal
I had over 6 TB of material spread across three different disk drives. Secure Data was able to negotiate a reasonable discount package deal that made it worthwhile to go ahead and get the complete job done fairly quickly and then store everything on a transfer drive that I provided. The results were everything that I hoped for in terms of transfer results, service, and price. If I run into an... Read Morey future recovery problems with other backup drives, I will not hesitate to contact Secure Data first.
Demetrius Lavonn II
Reviewed on Apr 30, 2018 | Pittsburgh, PA
I highly recommend the use of Secure Data's services to anyone with issues regarding hard drives. Secure Data helped me out in a time of crisis. I am truly grateful for the effort put forth from rep Chris McMacken. He was readily available whenever I had questions, not to mention his willingness to understand my financial situation. Chris is more than a life saver in my eyes. I am a music pr... Read Moreoducer and this recovery literally means the world because I previously did not have a portable hard drive. I cannot thank you enough! If I blow up I will not forget who saved my hard drive!!
Dana Leone
Reviewed on Apr 24, 2018 | Pittsburgh, PA
We had a user's hard drive crash and were not able to recover any of the user data with the tools that we had at my work. Secure Data Recovery was able to retrieve most of the data from the hard drive and the user was back up and running in very little downtime. Thank you Jeff Hart for walking me through the process and reassuring me that your company Secure Data Recovery could get the job done ... Read Morefor us.

We will most definitely user Secure Data Recovery in the future.


Craig Riley
Reviewed on Jan 01, 2018 | Pittsburgh, PA
Data recovery is obviously a service you hope to never need. That being said, if you get yourself into the same position that I did, I would certainly recommend Secure Data Recovery. Chris was able to work with me within my price and time requirements, and I ended up getting >99% data back and sooner than I expected.
Top Data Recovery Company in Gibsonia, PA
Secure Data Recovery is the top data recovery company in Gibsonia, PA. We have an A+ BBB rating across all of our locations, and a continuously uphold a 96% overall success rating.
Our facilities operate certified Class 10 ISO 4 Cleanrooms. Showing that we take all of the necessary steps to keep your devices safe and prevent further damage. Secure Data is also an approved GSA contractor which means the government approves our company if they are ever in need of data recovery services.
Reasons to Work With Secure Data Recovery
Secure Data Recovery is a company you can trust. We hold more certifications than any other data recovery company in the industry. Some of the certifications we hold are, SSAE 18 Type II Certification, TRUSTe Verified, certified Mac Technicians, D&B Verified Business, and more. We also strive to provide our customers with reliable results and great customer service.
Some of the Services We Offer Are:
Remote File System Recovery
Same Day Emergency Services
24/7 Customer Support
Online Case Monitoring Tools
Risk-Free Data Recovery Evaluations
And More
When you're looking for a data recovery company in Gibsonia, PA, look no further than Secure Data Recovery. Our award winning customer service team is available 24 / 7 to help with any type of data recovery service you may need. They will provide easy drop off and pick up information, as well as get your risk free case started. Once started, they can provide convenient access to online case monitoring tools so you will know the progress of your case. Call today for a risk free evaluation.