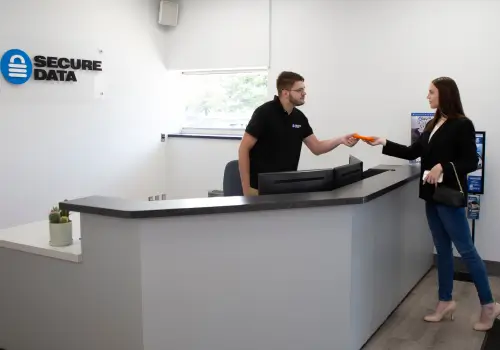 Data Recovery Services in Newark - RAID, SSD & Hard Drive Recovery
If you are looking for professional data retrieval services in Newark, NJ, call Secure Data Recovery. We provide Newark with an abundance of data and file recovery solutions, perfect for any type of data failure. Unfortunately, data failure can happen at any moment, whether it's due to hard drive failure, power surge, or even from malware, our engineers in Newark can help.
Our customers rate our services:
We Helped Thousands Get Their Lost Data Back.
With over 5,469 satisfied customers and growing, we are proud to provide outstanding customer experience and quality service that consistently exceed customer expectations.
View All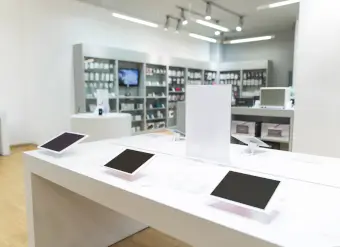 Secure Data Recovery Services
Emergency Services Available 24x7
Newark is one New Jersey's most populous cities. Its home to an affluence of major corporations like Panasonic, Audible.com, and PSEG, all of which can count on Secure Data for their recovery needs. Not only do we serve large corporations, we offer professional data recovery solutions to the individuals of Newark and the surrounding areas.
Expert Data Recovery Services
Secure Data Recovery Services is the authority in Hard Drive Recovery, SSD Recovery and RAID Recovery. Since 2007, our data recovery company has helped tens of thousands of individuals and businesses of all sizes successfully recover from every type of data loss scenario. We understand the importance of data in the modern world and with our Economy, Standard and Emergency Data Recovery Options and state-of-the art technology we are ready to get your lost data back right now.
Experience total piece of mind with a "No Data, No Recovery Fee" Guarantee.
Recovery Services We Offer
Newark, NJ Data Recovery Reviews
Oscar Rivera-Figueroa
Reviewed on Nov 08, 2023 | South River, NJ
Hard Drive Files Recovery
First of all, the response to my inquiry was immediate. I was in a hurry and a quick action was more than important. Jake helped me all the way and I was able to receive the files that I needed and basically everything that was inside the hard drive. I recommend secure data recovery 100% they will do everything they can to help you recover all your files.

Thanks guys for your help!!!
Rudy Falco
Reviewed on Feb 28, 2023 | Eatontown, NJ
This was the most painless and easy process. My data was recovered within a week, and my account rep Jonathan kept me in the loop on every step of the data recovery.

Highly recommended!
Marianna Fleming
Reviewed on Dec 09, 2022 | Newark, NJ
Eric was extremely helpful when my hard drive was corrupted at work. He answered promptly and guided me through the process of how my data will be recovered. I would use this service again thanks to Eric.
Juan Mejia
Reviewed on Jul 30, 2022 | North Arlington, NJ
Jonathan of SDR was wonderful in guiding me through this whole process. Drop of my malfunctioning flash drive at this location and they take care of the rest, simple as that. I was able to get all of my child's baby pictures back. Very happy!!! Thanks again Jonathan.
Jacob Simoni
Reviewed on Mar 31, 2022 | Maplewood, NJ
After a botched computer upgrade I had my hard drives fried. Luckily Jake was able to provide some guidance and Secure Data was able to get my data back up and running.
Cary Lenahan
Reviewed on Mar 29, 2022 | West New York, NJ
Jake Gambatese made the process of data recovery very smooth for me. I received a full recovery, and was able to access everything that was lost from my drive corruption. While communication wasn't always as quick and explanatory as one may want, the job was still done successfully and efficiently.
Customizable Data Recovery Solutions in Newark, NJ
Data recovery services are not a "one size fits all" solution. Often times, the reason your data failed is not the same reason someone else's data failed. After performing a free diagnostics on your device, our certified engineers can quickly identify the reason for your data failure. Therefore, after assessing the situation, you can make a decision if you want to proceed with the data recovery process and have our engineers get to work on recovering your data. Take a look at some of the most common data recovery cases our engineers in Newark work on:
Remote Server Recovery
HDD/SDD Repair and Recovery
RAID Array Recovery
NAS Data Recovery
VMWare Data Recovery
Email Recovery
And More
Our recovery solutions are quick and reliable. We offer flexible turnaround times, and we even offer same day emergency services.
Is Your Drive Failing?
One of the worst scenarios is when your drive fails in while you are in the middle of work, or some project. We know that feeling all too well. No need to panic. If you believe that your drive failing, shut your device down and unplug it from the outlet. Give our highly knowledgeable service team a call and explain the situation. They will get you started with your risk free case and provide you information to monitor the status of your case. We do not recommend trying to recover the data on your own. This can lead to permanently deleting the data. Trust your device to our engineers in Newark, with decades of data recovery experience, they can recover your data quickly. Call 1.800.388.1266 to speak with a specialist today.