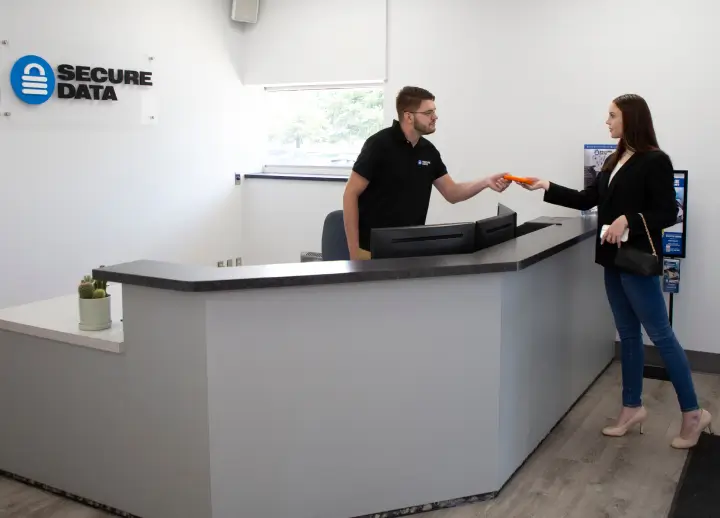 Professional Data Retrieval in Newark, NJ
If you are looking for professional data retrieval services in Newark, NJ, call Secure Data Recovery. We provide Newark with an abundance of data and file recovery solutions, perfect for any type of data failure. Unfortunately, data failure can happen at any moment, whether it's due to hard drive failure, power surge, or even from malware, our engineers in Newark can help.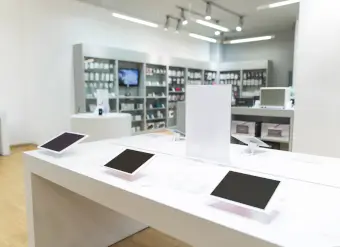 Secure Data Recovery Services
Emergency Services Available 24x7
Newark is one New Jersey's most populous cities. Its home to an affluence of major corporations like Panasonic, Audible.com, and PSEG, all of which can count on Secure Data for their recovery needs. Not only do we serve large corporations, we offer professional data recovery solutions to the individuals of Newark and the surrounding areas.
Expert Data Recovery Services
Secure Data Recovery Services is the authority in Hard Drive Recovery, SSD Recovery and RAID Recovery. Since 2007, our data recovery company has helped tens of thousands of individuals and businesses of all sizes successfully recover from every type of data loss scenario. We understand the importance of data in the modern world and with our Economy, Standard and Emergency Data Recovery Options and state-of-the art technology we are ready to get your lost data back right now.
Experience total piece of mind with a "No Data, No Recovery Fee" Guarantee.
What Can We Recover For You Today?
Newark, NJ Data Recovery Reviews
KEC Academy
Reviewed on Apr 02, 2021 | Mountville, NJ
Great experience with SecureData Recovery
It was a bad luck to have your hard drive damaged. But to me, it was a good luck that I found SecureData Recovery. Tim explained me clearly what they could do and sent me the FedEx label right away. On the third day, SecureData informed what they found about my hard drive and how much they could do with it. In less than 10 days, I received my files. More than 99% were recovered. I was so happy. T... Read Morehank you, SecureData. Very professional! Great job!
Liam Winters
Reviewed on Feb 09, 2021 | Eatontown, NJ
Great Customer Support and Recovery
We worked with Eli Robinson the Customer Service Manager at Secure Data Recovery and it was a great experience facilitating getting our crashed hard drive to their lab for diagnoses and recovery. Eli Robinson kept us up to date with the recovery process and Secure Data Recovery was able to recover 95% of the data on the crashed hard drive. We highly recommend Secure Data Recovery''s services.
... Read More>
Frank Delre
Reviewed on Aug 17, 2020 | Newark, NJ
Amazing service thank you Kyle Crawford
We had a hard drive fail on a old Transmission dyno ,The manufacturer was out of business I contacted Kyle at secure data ,he walked me through the steps and had us up and running with a cloned hard drive in 72 hours ,thank you Kyle. Frank D. NJT.
Saved us a lot of money
Salvatore Gaetano Parkour
Reviewed on Aug 08, 2020 | Vineland, NJ
Amazing customer service.
Secure Data and Elijah were incredibly helpful! Most of my data was recovered which is amazing considering my hard drive was severely damaged. The best part was the customer service. Elijah was incredibly nice and helpful.
William Righter
Reviewed on Aug 05, 2020 | Stone Harbor, NJ
Eli Robinson saved my life .he delivered all my data back to me as he promised.his calm demeanor gave me confidence that all would be ok. I highly recommend secure data recovery. and when you call them ask for Eli Robinson.he will deliver!!!
Katie Mccormick
Reviewed on Jun 11, 2020 | Bridgeton, NJ
Great service, would recommend
Great service, quality work! Elijah Robinson was extremely helpful through this entire process. He answered all questions thoroughly and always kept me updated with the status of my recovery. He made a somewhat stressful experience a breeze. I am a recent grad and had severe damage to my hard drive that contained all the files I needed to apply for jobs. Elijah was very understanding and worked wi... Read Moreth me to reach a price that was in my budget while offering financing options. Would 100% recommend!
Customizable Data Recovery Solutions in Newark, NJ
Data recovery services are not a "one size fits all" solution. Often times, the reason your data failed is not the same reason someone else's data failed. After performing a free diagnostics on your device, our certified engineers can quickly identify the reason for your data failure. Therefore, after assessing the situation, you can make a decision if you want to proceed with the data recovery process and have our engineers get to work on recovering your data. Take a look at some of the most common data recovery cases our engineers in Newark work on:
Remote Server Recovery
HDD/SDD Repair and Recovery
RAID Array Recovery
NAS Data Recovery
VMWare Data Recovery
Email Recovery
And More
Our recovery solutions are quick and reliable. We offer flexible turnaround times, and we even offer same day emergency services.
Is Your Drive Failing?
One of the worst scenarios is when your drive fails in while you are in the middle of work, or some project. We know that feeling all too well. No need to panic. If you believe that your drive failing, shut your device down and unplug it from the outlet. Give our highly knowledgeable service team a call and explain the situation. They will get you started with your risk free case and provide you information to monitor the status of your case. We do not recommend trying to recover the data on your own. This can lead to permanently deleting the data. Trust your device to our engineers in Newark, with decades of data recovery experience, they can recover your data quickly. Call 1.800.388.1266 to speak with a specialist today.