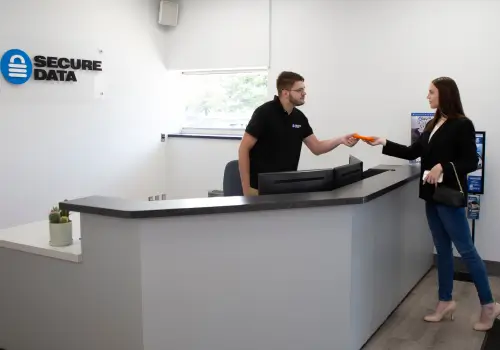 The Highest Rated Data Recovery Team in Eastpointe, MI
Data loss doesn't just affect a person's work. It can mean the loss of valuable personal information and files, like your family photo albums and personal documents. But with a data recovery solution that boasts a 96% percent success rate, your peace of mind is just a call away. That solution is Secure Data Recovery.
Our customers rate our services:
We Helped Thousands Get Their Lost Data Back.
With over 5,331 satisfied customers and growing, we are proud to provide outstanding customer experience and quality service that consistently exceed customer expectations.
View All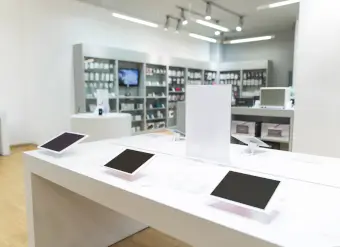 Secure Data Recovery Services
Emergency Services Available 24x7
Before it was called Eastpointe, the city had changed names a couple times, from Halfway to East Detroit before finally settling on Eastpointe. This city of 32,000 has a reputation for its summer events, especially their festivals. But with how close Eastpointe is to Detroit, there's no shortage of other forms of entertainment for Eastpointe residents. But whether you're a resident enjoying a walk through the Michigan Military Technical & Historical Society or a tourist stopping by for Summer Fest, data loss shouldn't have a chance to ruin all the fun. With the expertise of Secure Data Recovery, your media will have the protection it needs.
Expert Data Recovery Services
Secure Data Recovery Services is the authority in Hard Drive Recovery, SSD Recovery and RAID Recovery. Since 2007, our data recovery company has helped tens of thousands of individuals and businesses of all sizes successfully recover from every type of data loss scenario. We understand the importance of data in the modern world and with our Economy, Standard and Emergency Data Recovery Options and state-of-the art technology we are ready to get your lost data back right now.
Experience total piece of mind with a "No Data, No Recovery Fee" Guarantee.
What Can We Recover For You Today?
Eastpointe, MI Data Recovery Reviews
Akhil Ganesh
Reviewed on Aug 02, 2020 | Troy, MI
Quick, Excellent, Profesional
When I lost my files, I was pretty much convinced that I was cooked. Chris was a thorough professional and answered any questions I had immediately. Every single price was explained to me thoroughly in invoices and the new hardware I got sent might be better than what I sent in to get repaired! Would highly recommend his service to anyone, and Chris''s help in the process was a big reason why.
Theresa Evens
Reviewed on Dec 17, 2019 | Sterling Heights, MI
Elijah Robinson is a superhero!
Elijah was nothing but diligent and helpful during my data recovery process from the first contact to making sure my back-up drive was delivered to my satisfaction. He also was able to help me determine a budget and keep on track with regular updates. I would highly recommend. Thank you!!
Ke'sha Blanton
Reviewed on Sep 16, 2019 | Rochester, MI
My HDD had water damage. Ryan worked with me on pricing and ensued I was able to get all my information back in a timely period. He was awesome in every way!!!
Exemplary Service for Our Every Customer
We know data loss can hurt, both financially and emotionally. It's why we strive to not just be the best in data recovery, but also in putting our customers first. When you send us your media, either directly or using one of our convenient drop-off locations, we'll offer you a risk-free diagnostic evaluation along with a zero-obligation price quote. Our customer line is open 24/7, so no matter when data loss strikes, we'll be there for you.
Knowledge is power, and our engineers never stop learning new ways to solve data loss problems. Our R&D department is always discovering cutting-edge methods for data recovery. With how thorough we are when it comes to recovering your data, if somehow your data still proves unrecoverable, we can assure you that none of our competitors can get it back. That also means you won't need to pay the recovery service fee. That's our "no data, no recovery fee" guarantee.
Raising the Bar in Certification Standards
Our tradition of consistent quality and success is proven through the certifications we've worked hard to earn. In fact, we have certifications that our competitors don't. With our state-of-the-art Class 10 ISO 4 Cleanrooms, your media will be worked on in a safe environment where airborne particles are kept to a minimum. Meanwhile, with our SSAE 18 Type II certification, you can rest easy about your data privacy. As GSA Approved Contractors, we even have government clients that depend on us as their data loss solution.
Shield Your Data in Eastpointe, MI
Even with the most advanced devices and storage media, data loss always seems to be around the corner. Here are some ways that data loss can strike at your stored information:
Accidental Damage from being dropped, water, and electrical events
A malicious virus that corrupts and deletes your data
Incorrect RAID rebuilds
No matter how data loss affects your media, there's no better solution than Secure Data Recovery. Call us at 800-388-1266, and our engineers will get your data back in your hands.