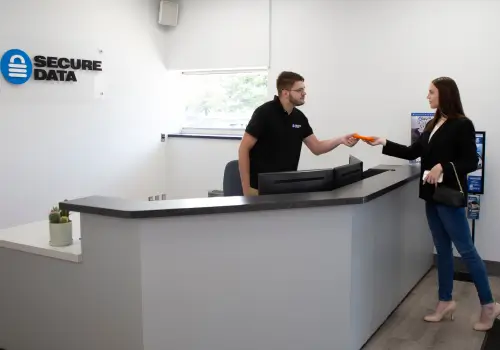 Data Recovery Services in Taunton - RAID, SSD & Hard Drive Recovery
Data loss is a universal problem and can be either an inconvenience or what makes or breaks your business. Secure Data Recovery has been saving files since 2007 and boasts an overall success rate of over 96%. We provide a drop-off and pickup location in Taunton, MA for customer convenience.
Our customers rate our services:
We Helped Thousands Get Their Lost Data Back.
With over 5,329 satisfied customers and growing, we are proud to provide outstanding customer experience and quality service that consistently exceed customer expectations.
View All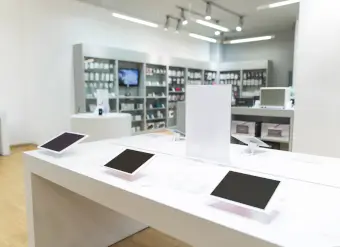 Secure Data Recovery Services
Emergency Services Available 24x7
Taunton is known as the "Silver City" because its economy was based on silversmithing and shipbuilding. Its rich history includes land called "The Green," which was used for military training during the American Revolution and now serves as a central location for city events and Christmas displays. The city is an ideal spot for starting a tour of New England and is one of over 150 cities in the United States where Secure Data Recovery has an office.
Expert Data Recovery Services
Secure Data Recovery Services is the authority in Hard Drive Recovery, SSD Recovery and RAID Recovery. Since 2007, our data recovery company has helped tens of thousands of individuals and businesses of all sizes successfully recover from every type of data loss scenario. We understand the importance of data in the modern world and with our Economy, Standard and Emergency Data Recovery Options and state-of-the art technology we are ready to get your lost data back right now.
Experience total piece of mind with a "No Data, No Recovery Fee" Guarantee.
What Can We Recover For You Today?
Taunton, MA Data Recovery Reviews
Brian Mcgann
Reviewed on Mar 02, 2021 | Fort Washington, PA
What I really like about their service is that you have one person helping you throughout the entire process. I think they call them dedicated specialists. I also like that you can view the progress online. Tim was extremely helpful and always available. He answered all of my questions and didn''t have to refer to a manager or get the answer from someone else. This is a great service and know... Read Moreing that it''s available is a great comfort. My normal backup process failed on a new laptop and the drives failed. I sent the drives out via Fedex, a few days later they returned an external drive with all of my data. It was a great experience.
Lonny O'rourke
Reviewed on Mar 05, 2019 | Farmingville, NY
I submitted a request for estimate online. Within a few minutes I received a call from Rob inquiring about my problem and explaining how SDR would approach my problem. I was able to bring my drive to a convenient drop off location. The drive was packaged and immediately shipped the lab for inspection. Rob called me in two days with an explanation and cost estimate. Unfortunately my drive had... Read More physical damage which scratched the drive. It was repairable but very labor intensive and would cost more than my budget. The estimate was free. Rob was very helpful during the entire process. I wasn't able to get the data recovered from this drive but I would definitely use SDR again.
Anne Gilbert
Reviewed on Oct 19, 2018 | Northampton, MA
When my daughter lost her hard drive she was fairly certain it was not fixable. We discovered Secure Data Recovery and they proved to be a life saver. Scott Moses was a great help and got us through the process efficiently and with the utmost care. 99% of the data was recovered and we are both very pleased with the service. Thank you!
Jen Daigneault
Reviewed on Sep 18, 2018 | Quincy, MA
Thank you for getting all my photos back!
I dropped my external hard drive while it was on and completely broke it. On it was irreplaceable family photos from trips and pictures of old artwork. I brought it to a few places that said they couldn't help me and told me I needed a special place with a clean room to work on it.

I looked around and got a few different quotes, but I still wasn't ready to get it fixed. A lot of the pla... Read Moreces were rude when I asked questions so trusting them with my files was hard.

Finally I came across Secure Data Recovery and realized they had a drop off location down the street from my office in Boston. When I called I spoke to Frederick Wright he was so helpful answering all my questions. He set up the account for me online and sent me a confirmation email right away.

When I went to the building the woman there was very helpful labeling and boxing up the broken and new externals for shipping to the main office. She could tell I was really nervous shipping the only copies of my files and even called me later that day to say everything was shipped out and to tell me the next steps.

Frederick checked in with me throughout the entire process. He checked in with me to let me know when my package arrived, after they did the initial testing, and to go over competitor pricing that I had received.

I was really afraid that nothing would be able to be recovered, but they were able to get all my files back. They also turned everything around faster than I expected and shipped my new external back to me with all my files and no issues.

Thank you again for saving all my files and all the support Frederick gave me! It really gave me peace of mind the whole time they were working on it and I am so happy to have my files back.
Why Choose Secure Data Recovery?
We are industry leaders with an over 96% success rate for recovering data from all devices and operating systems. We offer free diagnostics with our standard service and every case we receive is given a diagnostic report with an estimated turnaround time and price point. The people of Taunton can choose a service option based on their budget and time constraints and we even offer emergency services with an average turnaround of 48 hours.
Our customer service representatives are available 24/7 through our phone lines to start a case, answer any questions you have, and explain the recovery process. Customers can also track the progress of their case using the online customer portal. After receiving the diagnostic report, you are under no obligation to continue and we stand by our no data, no recovery fee promise.
Complete Security for Your Media
We invest in state-of-the-art technology like a Class 10 ISO 4 Cleanroom to give your media the best chance at a full recovery. Our decades-experienced engineers are constantly researching and developing new recovery techniques for all media and operating systems like Linux, Unix, Windows, Mac, and more. We are an SSAE 18 Type II Certified company, meaning we follow strict security protocols and are regularly audited by a third party. We are also Privacy Shield Certified, an approved GSA Contractor, HIPAA Compliant, and have FIPS validated data handling practices.
Data Loss Scenarios
Secure Data Recovery has been retrieving files since 2007 and has been successful in any type of data loss scenario including:
Physical Damage
Environmental Damage (water, fire, smoke)
Mechanical Failure
Accidental File Deletion
Logical Damage
If you are in need of data recovery after your device fails, don't attempt a DIY recovery. Leave the device as it is and call a professional as soon as possible. Secure Data Recovery is ready to help the people of Taunton at any time through calling 1-800-388-1266.