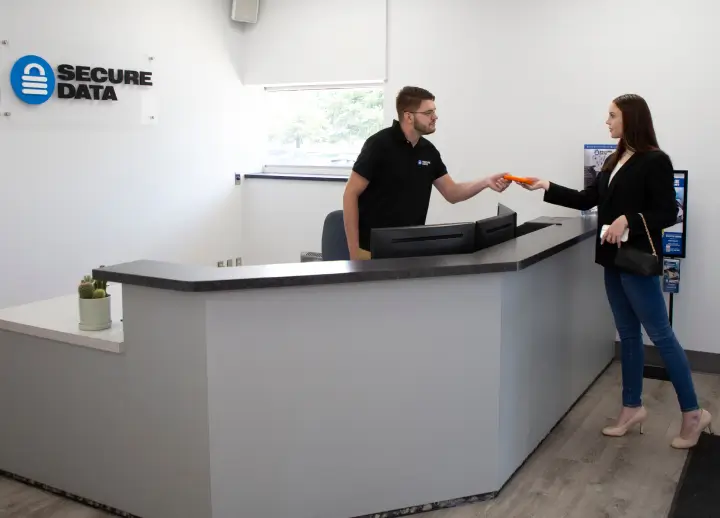 A Top-Certified Data Recovery Service in Baton Rouge, LA
Home to 225,000 people, Baton Rouge, Louisiana is busy with digital activity between its people, its businesses, and the many visitors who come through the city. But where there's data, there's the possibility of stressful data loss. That's why Secure Data Recovery is here to help the people of Baton Rouge.
With around 225,000 residents, Baton Rouge is the second largest city in Louisiana next to New Orleans. The number only grows with the number of tourists that visit to experience the city's many attractions like the Manship Theatre, the LSU Museum of Art, and the Louisiana Art and Science Museum. With so many people in Baton Rouge, data recovery quickly becomes a necessity in the face of so much data traffic. The city's exposure to yearly hurricanes and heavy rains also makes it likely for media to get weather damaged. Our services can remedy that and much more.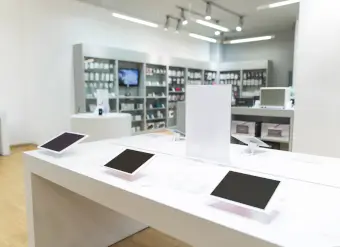 Secure Data Recovery Services
Emergency Services Available 24x7
Expert Data Recovery Services
Secure Data Recovery Services is the authority in Hard Drive Recovery, SSD Recovery and RAID Recovery. Since 2007, our data recovery company has helped tens of thousands of individuals and businesses of all sizes successfully recover from every type of data loss scenario. We understand the importance of data in the modern world and with our Economy, Standard and Emergency Data Recovery Options and state-of-the art technology we are ready to get your lost data back right now.
Experience total piece of mind with a "No Data, No Recovery Fee" Guarantee.
What Can We Recover For You Today?
Baton Rouge, LA Data Recovery Reviews
Matthew Polito
Reviewed on Jan 18, 2019 | Baton Rouge, LA
Jeff with SDR shines like the North Star
After dropping my hard drive four feet onto hardwood floor, Jeff was a tremendous help in salvaging as much of my data as possible. Despite my inability to answer his emails in a timely manner, every email I sent Jeff was responded to within 24 hours. I would have been absolutely lost without Jeff and the SDR team. Would absolutely recommend to anyone who has a tendency to drop their hard drives o... Read Morento hardwood floors.
Nicole Boudreaux
Reviewed on Nov 27, 2018 | Broussard, LA
Thank you so much, you were patient, you worked with me, you kept me informed every step of the way, and were available for any question I had. And at the end, getting my external drive with all y data on it was wonderful! Cannot thank you enough.
Tim Hebert
Reviewed on May 29, 2018 | Lafayette, LA
Thanks to Chris McMacken for cracking the code on this junky LG phone that froze up and held all my data hostage. This is a known problem with LG phones and Chris helped me get the data back.
Technical Expertise with the Best Credentials
From our SSAE 18 Type II certification to being certified in FIPS 140-2 Level 3 Data Handling Practices, you can depend on us to maintain data confidentiality while handling your media. In fact, we are so stringent with our practices that we are also a GSA Approved Contractor, a company trusted by government clients at local, state, and federal levels. Whatever media it is you need to have data recovered from, our teams always work with them in a certified Class 10 ISO 4 Cleanroom, maximizing the chances of a successful data recovery.
A+ Rated, Stress-Free Customer Service
We know you care a lot about your data and regaining your peace of mind. We also know that you care about spending your money on the best service. That is why Secure Data Recovery is devoted to making sure your experience with us is easy, convenient, and stress-free. With our 24/7 phone line, you can begin a case with us the moment data loss strikes.
After receiving your media, our specialists will provide you a diagnostic report along with a no-obligation price quote. We will use every method and technique to retrieve your data and if we can't, we assure you that no other company can save that data. That is why we offer a "no data, no recovery fee" guarantee. With our 96% success rate, we believe you won't be disappointed. Even better, if you're studying at Louisiana State University, you'll also benefit with a 10% student discount.
When Data Loss Arises, Secure Data Recovery Will Be There
Should your data start to fail in Baton Rouge, LA, it is best to be aware of common signs and symptoms that your media will start to show.
Your hard drive is making strange grinding noises or audible clicks
Blue screen errors are becoming more and more frequent
Programs suddenly crash without rhyme or reason
These are some of the most common signs, but there are many signs that your data may be starting to fail or is becoming corrupted. Don't wait for things to get worse. Secure Data Recovery can ensure that your important information and files are made safe and sound. If it's an emergency, we have an average turnaround time of 48 hours—the fastest in the industry. Call us to start your case today at 1-800-388-1266.