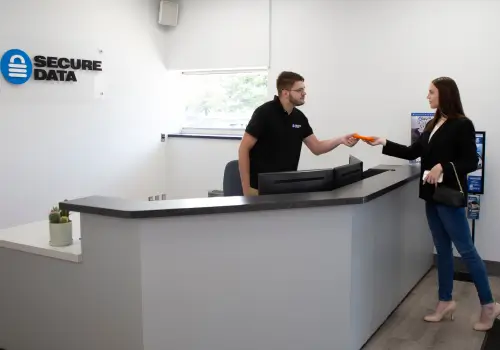 Data Recovery Services in Vinton - RAID, SSD & Hard Drive Recovery
Secure Data Recovery in Vinton, IA is the most experienced and certified data recovery service in Iowa. If you are looking for fast and reliable results, visit our local office in Vinton today.
Our customers rate our services:
We Helped Thousands Get Their Lost Data Back.
With over 5,320 satisfied customers and growing, we are proud to provide outstanding customer experience and quality service that consistently exceed customer expectations.
View All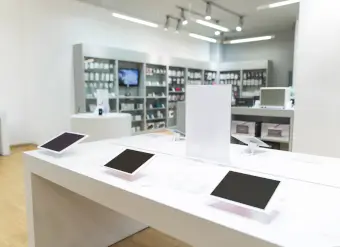 Secure Data Recovery Services
Emergency Services Available 24x7
We have invested in the industry's most advanced technologies to ensure that we maximize the amount of data we recover. This also allows our skilled team of engineers in Iowa to recover data from all storage devices. Whether you have a hard drive, RAID Array, cell phone, a remote server, or anything in between we are able to recover data from them.
Expert Data Recovery Services
Secure Data Recovery Services is the authority in Hard Drive Recovery, SSD Recovery and RAID Recovery. Since 2007, our data recovery company has helped tens of thousands of individuals and businesses of all sizes successfully recover from every type of data loss scenario. We understand the importance of data in the modern world and with our Economy, Standard and Emergency Data Recovery Options and state-of-the art technology we are ready to get your lost data back right now.
Experience total piece of mind with a "No Data, No Recovery Fee" Guarantee.
What Can We Recover For You Today?
Vinton, IA Data Recovery Reviews
Tim Beachy
Reviewed on Nov 16, 2022 | Wellman, IA
Speedy, competent responses
While the data recovery process can be slow and cumbersome, Scott helps it by being responsive to calls and emails in better-than-average times. Unlike a lot of CSRs, you know you will get a communication back from him, and in a short time. Just that assurance is helpful for stressful times like data loss.
Great to work with you Scott!
Brian Valentine
Reviewed on Oct 28, 2022 | Reinbeck, IA
They were able to recover files from a disk that has been dead for almost 4 years (since 2018!) that came from the photographer our company uses. Recovered 10+ years of files that would be completely gone otherwise. Backup your stuff!
Great customer service from Scott McMacken as he guided me on what the status was at every step and answered any questions I had. We also had to do some sleuthi... Read Moreng about what type of drive formatting and setup it might have had as the machine it came from was long gone. He was very prompt and thorough, and it felt like I was talking to a professional who really knew what they were talking about. As a person who has been in the IT industry for quite some time that was very refreshing.
Larae Elizabeth Randall
Reviewed on May 29, 2018 | Grundy Center, IA
As a wedding photographer, my work is extremely important to my clients. After a freak accident that literally came out of no where, I found myself having potentially lost a wedding. After a local IT guy couldn't fix my external hard drive, I contacted Secure Data Recovery. From the get go, this company was amazing. I worked with Luke, and he was incredibly helpful, kind, and professional. I was w... Read Moreorried sick, and Luke was attentive to every crazy email I sent. I was so happy that Secure Data Recovery was able to recover not only the wedding, but my entire life's work. Worth EVERY PENNY I SPENT!!! THANK YOU THANK YOU THANK YOU SECURE DATA RECOVERY FOR SAVING THE DAY!
Jonathan Montalvo
Reviewed on Dec 16, 2017 | Lamoni, IA
I am very satisfy with the recovery process. A little pricey, but worth it. I would recommend. Rob was excellent with communication.
Specialized Data Recovery Services in Vinton, IA
Each data recovery case is unique. Some cases involve hard drive malfunctions, accidental file deletion, firmware damage, or complete server failure. Our experienced engineers in Vinton, IA can quickly identify the root of the system failure and begin the necessary procedures to recover your data quickly and efficiently. This process is the top reason we are one of the best data recovery companies in Iowa.
Regardless of the type of media or type of failure you have, Secure Data Recovery has a service that will fit your needs. We offer customizable solutions to make sure you get the most out of your recovery service. Some of the services we offer are:
Flexible Service Options and Fast Turnaround Times
Easy Local Drop-off and Pickup
Same-Day 24/7 Emergency Services
Full RAID Recovery and RAID Repair Services
Remote Recovery Services
Online Case Monitoring Tools
Risk-Free Data Recovery Evaluations
A Full No Recovery, No Charge Guarantee with Every Case
And More
What To Do When Your Device Fails
Electronic devices can fail at any moment in many different ways. Our local engineers in Vinton have complied a list of signs that a drive may be failing.
Clicking Sounds
Burning Smell
Over Heating
Trouble Accessing Files or Deleted Files
Firmware Failure
Shutting Off on its own
If you think that you are experiencing any of these drive failure symptoms, you should shut down your device immediately. Remove the device from any power source to prevent further damage. Next, call your local data recovery office. Never try to fix a failed hard drive on your own. Doing so may cause further damage and permanent deletion. Let our experienced engineers assess the damages and provide you with a solution for your data recovery.
Call our award winning customer service team today for a data recovery service that will suit your needs.