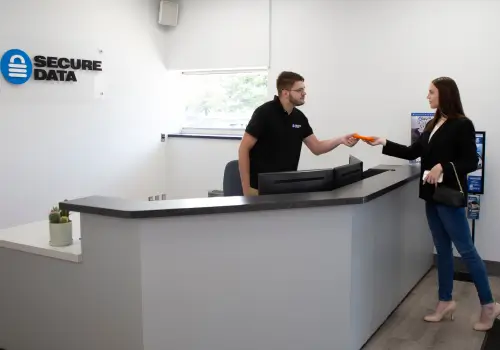 Data Recovery Services in Honolulu - RAID, SSD & Hard Drive Recovery
For more than a decade Secure Data Recovery Services has provided innovative solutions for hard drive recovery and RAID recovery in Honolulu. We maintain world-class facilities equipped with certified Class 10 ISO 4 cleanrooms. These state-of-the-art air filtration systems remove harmful particulates that could damage sensitive internal drive components during recovery operations. Our technicians exhaust every option to recover your lost data, and they stand by their results. If for any reason they can't recover your data, you pay nothing. That's our "no data, no recovery fee" guarantee. Are you looking for a trusted data recovery company in Hawaii? Our knowledgeable engineers are ready to assist with any data loss situation. Call us, or visit one of our offices for a free consultation.
Our customers rate our services:
We Helped Thousands Get Their Lost Data Back.
With over 5,319 satisfied customers and growing, we are proud to provide outstanding customer experience and quality service that consistently exceed customer expectations.
View All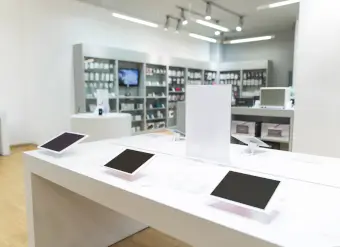 Secure Data Recovery Services
Emergency Services Available 24x7
Secure Data Recovery Services Near You
Residents of Oahu can visit us at locations on the island. We have an office in Kaimuki just north of the Diamond Head State Monument. Customers can also find us in Aiea just up the H1 from the Pearl Harbor National Memorial.
Expert Data Recovery Services
Secure Data Recovery Services is the authority in hard drive recovery, SSD recovery and RAID recovery. Since 2007, our data recovery company has helped tens of thousands of individuals and businesses of all sizes successfully recover from every type of data loss scenario. We understand the importance of data in the modern world. We're ready to recover your lost data immediately with our Economy, Standard, or Emergency data recovery options and state-of-the art technology.
What Can We Recover For You Today?
Honolulu, HI Data Recovery
Tyler Morris
Reviewed on May 04, 2023 | Ewa Beach, HI
My external hard drive failed and I could not pull up any of my saved photos or data.

I was fortunate to find Secured Data Recovery online.
Jonathan assisted me in the process of sending my device, running diagnostics, and assuring they would take the steps to restore my data.

Within a week or two, I was told my device and data was recovered. Jonathan was professional... Read More and helpful via phone calls and e-mail.

Thank you for helping me save my beloved photos and data!
Andy Baker
Reviewed on Apr 05, 2023 | Honolulu, HI
External Hard Drive Crash
Normally this is not a review that you want to leave. It means you are using this service to deal with a computer issue that you don''t need, want or wish on your worst enemy (well maybe not this one). Bottom line...this is not really on the top of your list of things to do. Fortunately it was on the top of Jonathan''s list. He stayed on top of our issue and made sure it kept moving along, while I... Read More would rather go to the dentist. Without Jonathan''s focus on our issue, we would have been missing our important data that much longer.
Thanks Jonathan
Ev
Reviewed on Feb 22, 2022 | Pearl City, HI
My iphone was dead after extensive water damage. I had 3 years of irreplaceable family photos that I took to many different vendors and they all said there was nothing they could do. Scott M. from Secure Data Recovery helped me out and there were able to retrieve everything. Not sure what I would have done without him. Awesome service, the process was so easy. Thanks for your help.
Desiree Spillman
Reviewed on Mar 31, 2021 | Ewa Beach, HI
I worked with Jonathan Nguyen for my memory card data recovery. I received 100% of my data and the process was simple. Excellent customer service and not to mention my information was sent back to me in a quick timing.
Lindyl Lanham
Reviewed on Jul 24, 2018 | Anahola, HI
Fast and friendly service
I had totally destroyed my hard drive and Secure Data was recommended to me by a friend. Jeff Hartman responded to all my questions immediately. While the hard drive was so severely damaged it wasn't worth retrieving, Jeff was able to destroy it according to HIPPA regulations and did not require me to pay for return shipping (or for the original shipping.)
Steve Danner
Reviewed on May 28, 2018 | Pahoa, HI
Hard drive recovery under the volcano.
My last PC died and my tech was unable to access many years of data, especially thousands of unbacked up family photos. Chris McMacken took personal control of my case. My data was retrieved, but due to an erupting volcano in my Hawaiian neighborhood, when I was unable to meet the Fed Ex driver, who wouldn't come to my house, Chris Fed Ex'd it to me a second time free of charge. I would recommend... Read More this service to anyone.
Your Best Option for Successful Data Recovery in Honolulu
Secure Data Recovery is committed to delivering the best data recovery results technologically possible in a fully transparent way with guaranteed results. Our technicians give every customer a free non-destructive diagnostic and a no-obligation price quote before any recovery procedures begin.
Our data recovery team maintains a documented 96% successful recovery rate, the highest in the industry. They also hold the most industry-specific credentials of any data recovery provider. Whatever your data loss situation, we have the solution.
What to Do When Your Hard Drive Fails
Hard drives often provide clues to their state of health. If you hear unusual clicking or buzzing sounds, your drive is likely facing an imminent failure. Power your device off at the first sign of trouble and call us.
Continued use almost always results in additional damage to your storage device and could reduce your chances of a full recovery of your lost data. Your first attempt at recovery is usually the most successful. Act quickly when data loss strikes. Call us 24x7 for immediate assistance.
Call for a Free Estimate
We intimately understand all data loss scenarios and will exhaust all options technologically possible to reunite you with your lost data as quickly as possible. When you choose Secure Data Recovery Services, you get the most credentialed professionals in the industry and a documented 96% success rate. Call 808-427-8128 to speak to a data recovery expert 24x7.